The Blacklist: If Red Is Not Ilya Koslov, Who Is He?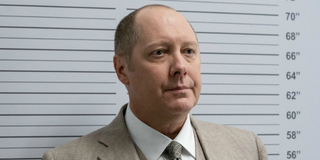 (Image credit: Virginia Sherwood / NBC)
If Red is not really Ilya Koslov on The Blacklist, who is he? That is the question haunting many fans (including myself) as we all anxiously await Season 7. The crime drama dropped a bombshell when it revealed the man viewers have known as Raymond Reddington is an imposter. After finding out, Liz subsequently went on the warpath to solve the mystery.
Last season seemed to reveal Red's true identity, as Liz's grandfather (Katarina's father) told her that Red was Ilya Koslov. A childhood friend of Katarina, who did his daughter the incredible favor of having his face altered to become Raymond Reddington. That as it turns out, may or may not be the truth.
If you were suspicious, you might be on to something. Even though Liz seemed to buy it enough to bring Agnes home, she admitted to Ressler there were still questions in play. Those could lead to continued friction in Season 7 according to The Blacklist's creator, Jon Bokenkamp.
Where Things Stands
As for what Season 6 disclosed, Jon Bokenkamp has previously indicated that the Ilya reveal did bring Liz closer to the truth. On the subject of Red's real identity, Bokenkamp told TVLine:
Hence, viewers are not further away from the truth with the reveal of Ilya Koslov. A character that viewers were not even aware of existing before the jaw-dropping episode. Does this mean that Red is not Ilya? Not necessarily. All of which begs the question. Who is Red, if he is not Ilya? Here is what The Blacklist indicates.
Clues From Red's Timeline
When it comes to Red's identity, The Blacklist has thrown viewers a lot of curveballs. However, his timeline and what he has said about his past indicates that he was not raised in Russia. Based on everything Red has said, one can assume he grew up in Michigan.
On that track, Red's "last meal" choice was a popular dish in Russia. Since his mom made it for him back in the day, it is easy to theorize that she is Russian. The verdict is still out on his dad. Regardless, Red likely has Russian heritage by way of his mom, at the very least.
That nutrition-related notion is in keeping with him being Ilya Koslov. However, one of Red's final interactions in Season 6 offered another potential twist in the Ilya mystery. Red may not be Ilya, but he may know him. Both from the past and in the present. The season finale folds into that inference in a major way.
Ilya Koslov, Red, And 'The Stranger'
First, a rewind. There are a lot of pieces that fit with Red being Ilya, which is why I was leaning towards believing it at one point. One of the reasons being that The Blacklist cast Gabriel Mann to play him. He's an actor that has always reminded me of James Spader. Why cast an actor so much like Spader if it does not mean anything?
My initial reaction is that it does mean something. Even if Red is not Ilya Koslov, Ilya is clearly an essential part of the puzzle, and he may yet fit into it. In The Blacklist's Season 6 finale, viewers were again introduced to a new face. That one belonging to actor Brett Cullen. His character was not given a name. He was simply "The Stranger." Mysterious!
Fans immediately seized on the idea that he was the real Ilya Koslov. It is a good theory with strong evidentiary ties. Whoever Brett Cullen's character is, he knows a lot about Katarina.
What That Could Mean
"The Stranger" is the one that sent Red to Katarina's location in Paris, France. A trip that suspiciously did not end well. If he is the real Ilya, are he and Katarina working together on something nefarious? One would hope not. That Red so readily trusted this man and "The Stranger" did get him to the real Katarina says a lot.
Red relied on this man like he was family, which brings us to this. Given that there was a gap between Ilya Koslov and Raymond Reddington's reemergence, questions remain. Most pointedly, if they are one and the same. What The Blacklist does not show you is where the truth often lies, and I want to know what we did not see.
Clearly, it matters. Or at least, it does to this fevered mind. It was pretty obvious that Red and the mystery man/maybe-Ilya have a history that extends past their first on-screen meeting. One that dates back to childhood. Between that and Red's considerable affection for him, it makes me believe the pair are brothers.
How The Brothers Theory Is Possible
That would explain why The Blacklist cast Gabriel Mann. He could have been playing the brother of James Spader's character. Maybe Ilya Koslov was sold on his plan to become "Raymond Reddington" at first and then ended up having second thoughts. That is when he could have recruited his brother to go through with it on his behalf.
It is a theory. Both Red and "The Stranger" clearly know Katarina well. Red has proven he could give a college course in all things Rostova. He even knows stuff about how she felt about learning that she was pregnant with Liz, as well as her framing the real Reddington to look like a traitor. Like I said, they were close.
Likewise, "The Stranger" knew her current whereabouts, which Red did not. A sign he has been in continued contact with her. How and why? What is the connection? Once you start sifting through who could possibly know her that intimately, you narrow down your list of potential identities. Including some clues that confirm Ilya's existence and involvement.
What The Show Revealed Fuels New Theory
The Blacklist seemed to confirm that Red's connection to Katarina is romantic in nature. That kiss! Even if it was likely done for the benefit of prying eyes. Whoever they belong to. The flashbacks showed Ilya Koslov also having romantic feelings for Katarina, which she ultimately responded to.
Hence, Ilya and Red share a red-hot affection for Katarina. Ilya evidently knew Katarina well enough to have the knowledge Red has demonstrated. It would make sense that Ilya's brother would know her just as well. Siblings often share friends, especially when they are close in age. That brings us to a twist in the Red is Ilya Koslov's brother theory.
What if the twin theory is not entirely dead? All current signs indicate that Red is not Raymond Reddington's identical twin. What if he is Ilya Koslov's? I could see flashback Ilya getting cold feet and Red stepping in to do it for Ilya and Katarina. That, or Red is the real Ilya, and "The Stranger" is his brother.
Why I Think Red Is Somebody's Twin
I cannot help feeling that Red used to share his face with someone. His existence does not seem solely tangled up in his faux identity as Raymond Reddington. Rather, a prior relationship that was equally co-existent. Perhaps, becoming Raymond Reddington gave him the freedom to explore being someone outside of that.
Red being Ilya Koslov's twin brother fits with some of the previously teased puzzle pieces. For instance, why Liz learning about Ilya put her closer to the truth and not necessarily at it. As well as the watch that Red and Ilya both seemed to wear. Maybe they liked to wear similar things? That is not out of the ordinary for twins.
All of this could also explain why Ilya Koslov was a lot like Red without being identical to him. A clue we were seeing Red's brother, and not him. They could have similar mannerisms and ways of doing things. All the while having characteristics that diverged.
What A Twin Twist Could Mean Going Forward
If Red is Ilya's formerly identical twin brother then Katarina may not even know who he is. They may have kept that they switched places from her. It would have provided another layer of security to their plan.
There are a lot of questions about what Katarina did to Red in the season finale and why. Maybe she has gotten wise to the switch after all these years. Perhaps, she wants to know which of them is which. Depending on how things shake out, she and Red could become mortal enemies.
If Red and Flashback Ilya switched places, it would be feasible they kept the truth from her. Secrets are Red's forte and Katarina may have been kept in the dark for what they thought was her own protection. If Red was Ilya's identical twin, they still could have showed him getting transformed in the flashback without giving anything away.
Viewers would have seen him go under without any questions. Leading one to wonder why that part of things was left off. For now, I think the Red is Ilya Koslov's identical twin theory may remain an option for a bit. All told, he could still be Ilya Koslov. Season 7 will hopefully help shed a bit of light on the mystery when it begins.
Get closer to the truth after this summer's premieres! The Blacklist Season 7 premieres on Friday, October 4 on NBC. New episodes of the sensational series will air on Fridays at 8 p.m. ET. You can catch up/relive previous seasons of the series on Netflix, along with lots of newly released content.
Your Daily Blend of Entertainment News
Like a contented Hallmark movie character, Britt happily lives in the same city she grew up in. Along with movies and television, she is passionate about competitive figure skating. She has been writing about entertainment for 5 years, and as you may suspect, still finds it as entertaining to do as when she began.