4 Yellowstone Questions After The Brutal Attack And More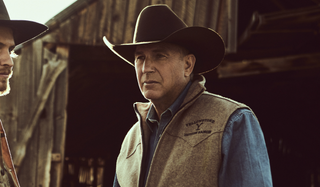 Yellowstone left this viewer with a lot of questions after a brutal attack took place towards the end of its latest episode. In it, John Dutton's daughter, Beth (Kelly Reilly), was viciously assaulted, and her assistant murdered before her eyes. It all took place after Season 2 villain, Malcolm Beck (Neal McDonough), threatened Beth earlier in the episode.
Rip (Cole Hauser) ended up saving Beth, and by the end of Yellowstone, the Duttons had sent their own threat to Malcolm Beck. Following an episode filled with an explosive amount of twists and turns, there are a lot of questions regarding what is next.
The trailer for the final three episodes of the second season has provided a source of considerable speculation. Time to dig into the big questions that Yellowstone has me asking as the last episodes of Season 2 get underway.
Why Is John Dutton Letting Malcolm Beck Stay Alive For Now?
By the end of Yellowstone's latest episode, John had a message delivered to Malcolm Beck -- the dead bodies of the two men that Beck had sent. At the end of the episode, Kayce (Luke Grimes) walked out to talk to his dad about the latter's strategy regarding the Beck brothers.
John's decision was clear. He told Kayce that they were going to kill both of them. Kayce did not have an issue with that. The question that brought up is why they are giving Malcolm another day?
John already waited to do something after he realized the Becks were behind the cattle killings. John made sure that Beth's attack, the murder of her assistant, and Rip's shooting were kept off the authorities' radar.
All of that takes away any official motive for John or his family to kill the Becks. Leaving Malcolm alive for another day just leaves Beth, Monica (Kelsey Asbille), and others vulnerable to another attack. The Becks have proven they are ruthless. Why give them any chance to prepare further?
Is Monica Going To Accept What Has To Happen To Malcolm Beck?
After a lot of personal hoping, Monica and Kayce finally reconciled entirely in the latest episode of Yellowstone. The joyous occasion meant Monica and Kayce's son Tate moving to the ranch. Kayce and his family only got to enjoy that happiness for a short while before the unthinkable happened.
Kayce was called away to help with Beth, and when he returned home, Monica asked where he had been. Instead of being honest with his wife, Kayce said that there were wolves around the property. He was not wrong, but it was far from the truth. Monica is a perceptive person, who more than likely has her doubts about that story.
Given that Beth also lives at the ranch, it will not be long before Monica starts asking questions. Leading her to eventually learn that Malcolm Beck is behind her sister-in-law's horrific injuries.
Knowing how Kayce and the Duttons handle things, will she accept what they are going to do about it? Will Kayce continue keeping secrets that make it all worse? Stay tuned.
Why Does Beth Hate Her Brother Jamie So Much?
Throughout Yellowstone's first two seasons, viewers have been privy to the rocky relationship of Dutton siblings Beth and Jamie (Wes Bentley). The brother and sister have shared a few close moments. Beth is the one who convinced Jamie to come home.
For the most part, their interactions have been awful, with Beth raking Jamie over and over again with incendiary barbs. After learning about Jamie killing the reporter, she told him that he should kill himself -- a remark not far off from their father's to Jamie in the episode when it happened.
Beth's hatred for Jamie pre-dates him committing murder, so what is it that has driven these acidic remarks? In Yellowstone's latest Behind the Story featurette, actors Kelly Reilly and Wes Bentley hinted there is some reason behind the dire state of the siblings' relationship. They did not go into specifics as to what it was.
Nor did they confirm if viewers would find out in Season 2. Kelly Reilly did speculate it is something Beth sees as a "deep, deep betrayal." Co-star Wes Bentley indicated that Jamie is probably not aware that whatever happened impacted Beth so much. Yellowstone viewers will just have to stay tuned to find out what it is.
Why Does John Dutton Not Love Jamie?
John Dutton has not done the best job of protecting Jamie from Beth's wrath. In the seventh episode of Yellowstone, he did attempt to curb some of it, by telling Beth to lay off Jamie. She bit back that John does not love Jamie like he does her and Kayce. In a strange reaction to his daughter's assertion, John did not deny it.
Why does Jamie's own father not love him? Yellowstone showed John trying to take a step in a positive direction with his son in the present day.
A flashback in the previous episode revealed John went out of his way to have Jamie sent away to college. John pitched it as a chance for Jamie to do something that would protect the family (i.e., becoming a lawyer).
At first, John's decision came off as insensitive towards Jamie. Now, it seems like an attempt to put distance between himself and a son he does not love. The question is: Why does John not love him? Is there any genuine reason for it?
As you can see, there are no shortage of family dynamics for Yellowstone to sift through. Kevin Costner has provided some insight into John's relationships with his children. Time will tell what other answers surface.
Yellowstone is a complicated show, and if there is anything Season 2 has demonstrated, it is that it is unpredictable. The war against Malcolm Beck has set the stage for a lot of explosive drama.
I really hope that whatever happens does not come between Kayce and Monica. They have worked so hard to get back together, and they have earned this second chance at their family.
Thanks to some casting news, viewers can rule out one potential casualty in the struggle against the Beck brothers. It is any wonder what Season 3 has in store. Thankfully, there have been some crucial answers to help fuel speculation as Season 2 continues.
Find out how these questions get resolved when new episodes of Yellowstone Season 2 air Wednesdays at 10 p.m. ET on the Paramount Network. The dramatic Western is part of summer's television premieres.
Your Daily Blend of Entertainment News
Like a contented Hallmark movie character, Britt happily lives in the same city she grew up in. Along with movies and television, she is passionate about competitive figure skating. She has been writing about entertainment for 5 years, and as you may suspect, still finds it as entertaining to do as when she began.