13 Frighteningly Good Shows Coming To Netflix In October 2019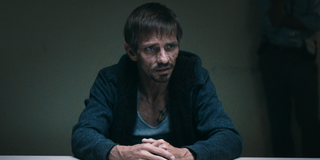 By the time October rolls around fall television will be in full swing. One would think after the high profile shows that have aired on streaming over the summer Netflix wouldn't have much left in the tank for this exciting time, but there's actually quite a few frighteningly good originals headed to Netflix during the spookiest month of the year.
For those who may not be feeling like celebrating Halloween all month long, don't worry. Not all the great stuff coming this month is scary. With that being said, there are some great choices for subscribers looking to get their scream on, so head on down below for a snapshot of some of the month's biggest shows on the way.
Living Undocumented (Season 1) - 10/2
In what will surely be a harrowing docuseries, Living Undocumented follows the stories of eight families that are living as undocumented citizens of the United States. For those curious about what all it takes to enter this country, this series will provide first-hand accounts from families that did it, and the issues they now face in an attempt to live their lives in America.
Big Mouth (Season 3) - 10/4
Big Mouth Season 3 is headed to Netflix in early October, and by now, everyone should know what they're getting into with the show. Expect raunch, expect laughs, and expect to feel uncomfortable if you watch this with your teenage children or parents. One unexpected thing this season is that the guys from Queer Eye are guest-starring in an episode, and it looks like they'll be giving Coach Steve a much-needed makeover.
Creeped Out (Season 2) - 10/4
Looking for that show this Halloween season that's scary but not so scary your younger kid won't be having night terrors about it for the next three years? Creeped Out is the Goosebumps level of scary that will still give kids a fright, but won't be so traumatizing that they'll develop a complex that affects them subconsciously later in life. Honestly, I can't explicitly guarantee that, but I can say this is one of Netflix's family options for something frightening this month.
Peaky Blinders (Season 5) - 10/4
Peaky Blinders is back after a year away from television, and Season 5 resumes the action in the midst of the 1929 stock market crash. Tommy has some drama with younger family and fascists, which sounds like a problem no one wants in any era. Heads up for the Netflix crowd -- this original has already aired overseas so try not to do too much google searching before viewing this season to avoid spoilers.
Rhythm + Flow (Season 1) - 10/9
Rhythm + Flow is a new competition series that's searching for the next hip-hop sensation, and it's found some high-profile talent to help find the world's next superstar. These contestants will face scrutiny from celebrity judges Chance the Rapper, Cardi B, and T.I. in what may be one of the platforms newest hits. Seriously, shout out to Netflix for dropping what had to be a solid amount of change for Cardi considering how popular she is right now.
El Camino - 10/11
If you're a Breaking Bad fan this title needs no introduction. El Camino is the film follow-up to the award-winning series, and will follow Jesse Pinkman's journey following his escape from the compound where he was being held captive in the Breaking Bad finale. We only know a small bit of what to expect from this film, which makes the wait and all the questions we have all the more unbearable.
Haunted (Season 2) - 10/11
Ready to get real this holiday season? If so, Haunted will be back with more true stories from individuals who have come in contact with ghosts, demons, and other supernatural beings that a vast majority of us would sooner avoid. Dramatic re-enactments help keep things tense in a series that a younger audience may be capable of enjoying, but parents should definitely use their discretion when it comes to this one.
Insatiable (Season 2) - 10/11
Netflix's most controversial series since 13 Reasons Why is back for another season. For those who followed Season 1, Patty is struggling maintaining a good facade and still working to cover up one of the key events of last season. Will Bob still be at her side to keep her secrets and help her win pageants, or will this house of cards come crumbling down in Season 2?
Living With Yourself (Season 1) - 10/18
If you had a chance to make yourself better, would you? What if you found out that doing so literally created a better separate version of yourself that you'd have to contend with? That's the premise of Living With Yourself, in which Paul Rudd must now compete with a better version of himself that's trying to take over every aspect of his life. Just knowing Rudd's talent for comedy, this is sure to be a solid series.
Breakfast, Lunch & Dinner (Season 1) - 10/23
Celebrity chef David Chang is back, and this time, he's hanging with Hollywood celebrities and doing a three meal tour of some of the hottest cities. No explicit names are mentioned, but given Netflix and David Chang's combined clout and the picture of Chrissy Teigen chilling with him, I would wager we'll see a good deal of big names showing up in this one.
Daybreak (Season 1) - 10/24
Looking for a post-apocalyptic comedy rife with high school drama? That doesn't seem like the type of genre most people bank on seeing on television all that often, but the premise and sight of Matthew Broderick has my hopes high for Daybreak. The description of this series draws comparisons to the cult classic Battle Royale, which would seemingly mean a lot of violence. That might be why this one is rated TV-MA, so be warned this series may push some boundaries.
The Kominsky Method (Season 2) - 10/25
Chuck Lorre's award-winning series is back, and The Kominsky Method is upping the drama in Season 2. Sandy is concerned when his daughter's new boyfriend (played by Paul Reiser) is closer to age in him than he is her, and Norman is rekindling a romance that's been on hold for close to 50 years. Will this be another award winning season for the series?
Prank Encounters (Season 1) - 10/25
Remember that prank show Netflix was doing with Gaten Matarazzo that sparked some controversy earlier in the summer? Well, Netflix is still carrying on with the premiere of Prank Encounters, in which the Stranger Things star puts folks in situations where they're pranked without immediately knowing that's the case. Will the controversy spark back up upon its airing, or will audiences change their tune after actually watching?
Why Netflix Is About To Lose A Lot Of Shows
Looking for something to watch on television in the coming weeks that isn't on Netflix? Head on over to our fall premiere guide and continue to stick with CinemaBlend for all the latest and greatest updates in television and movies.
Your Daily Blend of Entertainment News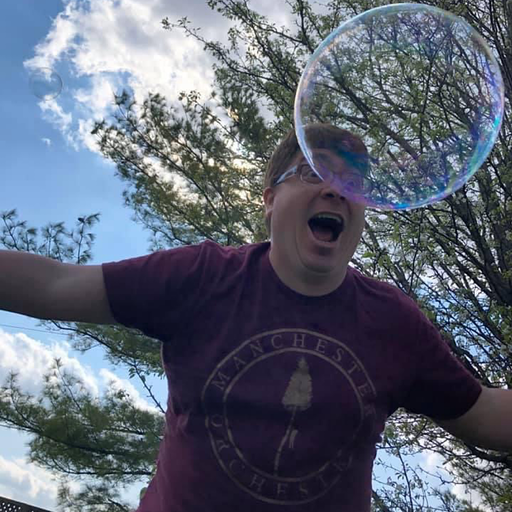 Mick contains multitudes and balances his time reporting on big happenings in the world of Star Trek, the WWE, reality television, and other sci-fi shows.