Big Brother Winner Jackson Michie Responds To All Issues Fans Had Against Him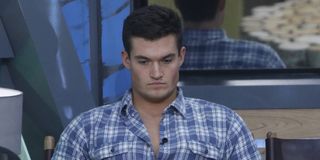 The Big Brother finale made for quite a night for Jackson Michie as he simultaneously got some of the best and worst news he may ever receive in very quick succession. He was the winner of Big Brother, but that may have been sweeter for Jackson had he not been made aware only minutes before that a good number of fans (and some fellow HouseGuests) thought him to be a cheater, misogynist, and racist.
It seemingly bothered Jackson enough that he couldn't even muster a smile when he was first announced as the winner. His mood did seem to improve later, and once he was feeling a bit more like himself, Jackson decided to respond to the multitude of accusations lodged against him. To start, Jackson did admit that part of his somber attitude when being announced as the winner was in response to questions from Julie Chen and statements from Kemi Fakunle, but that wasn't all that was happening.
HouseGuests like Jack Matthews had gotten a heads up in their interviews with Julie ahead of the finale that some comments they had made were not viewed favorably by fans. Seeing as he was in the house until the very end, Jackson found out all this on the spot, which does make his genuine shock when questioned about it understandable.
Jackson's shock towards the racism question was understandable, as it wasn't a topic that he was forced to confront while inside the Big Brother house. He was, however, confronted a number of times by HouseGuests for having a misogynistic attitude, which he continued to defend in his interview with EW. Jackson assured that his attitude is to treat women just like he would as a guy, and at his core, he know's he's not a misogynist. It still didn't mean the accusations didn't sting though.
Big Brother fans can think Jackson has some misogyny issues, but at the end of the day, he's okay with how he treated each person in the house and doesn't believe it's a problem he has. It is worth mentioning Jackson wasn't far removed from his win and more likely than not had not seen the episodes or audience reactions to his moments during the live feeds.
Which means he's probably only vaguely aware of the accusations that he cheated during the slop week, and how some have said the scandal tainted the entirety of Season 21. So, did Jackson really sneak snacks in the shower when he was supposed to be eating slop with the rest of the Have-Nots?
Whether he cheated or it was just live feeders misinterpreting a moment and drumming up conspiracy theories, Jackson is sticking to his story. If he did, it wouldn't make sense to admit it anyway, considering doing so could spark some backlash from Big Brother that negates his win or something of that matter. The less cynical take is that Jackson is telling the truth, and it was just easy for haters of the HouseGuest to assume the worst and that he would cheat in the competition.
Though it may not have set in entirely in the hours following the end of Big Brother 21, it does appear that Jackson has some sense that he may have more haters than fans when he hops on social media. The $500k winner said that feeling isn't entirely new to him, and that the attitudes of others towards him outside of the show won't be a feeling he hasn't experienced before.
Hopefully Jackson is genuine about that stance, because he's certain to face some fan hate in the coming weeks. Perhaps friends like fan favorite Nicole Anthony can help smolder the flames by speaking out on his behalf, and be someone who can honestly say he isn't the person fans think he is.
Big Brother: Cliff Hogg's Family Apparently Not Allowed At Finale Night
Big Brother is done for the season, but fall television is just getting started! Stick with CinemaBlend for the latest on all upcoming shows in the coming weeks, and for updates on what's happening in the world of movies as well.
Your Daily Blend of Entertainment News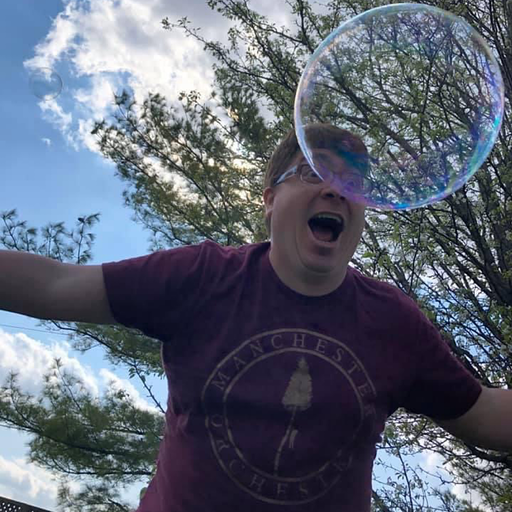 Mick contains multitudes and balances his time reporting on big happenings in the world of Star Trek, the WWE, reality television, and other sci-fi shows.