Arrow-verse's Crisis On Infinite Earths: The 10 Best Rumors And Reveals So Far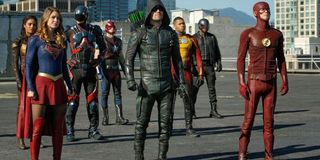 DC may have had some trouble creating a shared universe on the silver screen, but its television sector has had a good deal of success with the Arrow-verse. Now, it's seemingly taking a crack at putting its entire catalog of shows under one umbrella as The CW prepares for the mega-crossover "Crisis On Infinite Earths." Such ambition calls for some big castings, and so far, the reveals have lived up to the hype.
In fact, the reveals on who's appearing and what's happening in "Crisis On Infinite Earths" have been so good that even the wildest rumors are starting to be believable. Here's a collection of some of the greatest reveals and rumors that have surfaced since the crossover's announcement. Fair warning, some of these rumors could be spoilers, though we have no way of confirming whether or not they are.
Reveal: Kevin Conroy Playing Future Bruce Wayne
There's fantasy casting, and then there is announcing something that sounds like it's flat-out made up. Kevin Conroy, the man who voiced Batman in countless animated shows and films over the years, is reprising the role for the first time in live-action. It may sound like straight up fan fiction, but it's happening and we couldn't be more thrilled about it. Now, if only we can get Mark Hamill to play Joker!
Rumor: Lynda Carter Will Reprise Her Role As Wonder Woman
Lynda Carter has been a part of the Arrow-verse as Supergirl and former President of the United States Olivia Marsdin, so rumors were bound to spring up about her. Word is (via Deadline) Carter will play the Wonder Woman of a different Earth in "Crisis On Infinite Earths." It wouldn't be surprising at this point considering who has been announced so far, but has yet to be confirmed.
Reveal: Burt Ward Will Appear In "Crisis On Infinite Earths"
Once it was revealed that past actors from other DC works would be appearing in "Crisis On Infinite Earths," it felt like anyone was on the table. Even so, few likely suspected the Arrow-verse was going to go as deep as the 60's Batman series and bring former Robin actor Burt Ward into the mix. It hasn't been explicitly confirmed Ward will be playing the Boy Wonder, but the odds feel pretty high.
Rumor: Tom Ellis Will Appear As Lucifer In "Crisis On Infinite Earths"
There have been some surprising castings for "Crisis On Infinite Earths," but even the most surprising casting can't top this. There have been reports that Tom Ellis has been spotted on the set of crossover, and he's apparently dressed as Lucifer Morningstar. Provided this rumor is true, what role could he possibly play in this event, and will the role be canon within Lucifer? We can only hope!
Reveal: Brandon Routh Will Reprise His Past Role As Superman
While it's certainly a bummer that Legends of Tomorrow will lose Brandon Routh soon, fans will get a nice treat during "Crisis On Infinite Earths" where he'll play the Man of Steel for the first time since Superman Returns. Not only that, he's playing a take on a variant of Superman based on the Clark Kent featured in Kingdom Come, which will bring one of the strongest Supermen into this massive event.
Rumor: The Heroes From Titans Will Appear
Ever since DC Universe started airing its originals, many have wondered if the stars of its shows would join the Arrow-verse for an adventure or two. Well, the current word (via Discussing Film) is that some members of the Titans' team will appear in a scene that is allegedly set within the Titans Tower. Take the rumor with a grain of salt, though it is worth noting that it wouldn't have been too hard to film a small scene during the production of Titans Season 2.
Reveal: Smallville's Tom Welling Is Coming Back To Play Superman
Many thought last year's "Elseworlds" crossover was going to feature a big Smallville reunion, but alas, all fans were given was the old Kent farm and the series' theme song. Now, Tom Welling is finally confirmed to appear on "Crisis On Infinite Earths" as Superman, and actress Erica Durance will appear as well. Unfortunately it seems Michael Rosenbaum won't return to play Lex Luthor, which is somewhat disappointing.
Rumor: Dean Cain Will Join "Crisis On Infinite Earths" As The Fourth Superman
"Crisis On Infinite Earths" already has three Supermen in on the action, and if rumors from a while back are accurate, a fourth will join the fray. That addition will be none other than Lois and Clark star Dean Cain (via We Got This Covered), who played the hero on the series. Cain has appeared on Supergirl in the past, so the casting wouldn't be a complete shock. Will we see all of these Supermen unite, and if so, against what?
Reveal: Birds Of Prey Actress Ashley Scott With Reprise Her Role As Huntress
If someone out of the loop ever wanted to know just how deep into the DC catalog "Crisis On Infinite Earths" is going, this is the casting to bring up. Birds of Prey only had a short 13-episode run on television, and yet someone from the Arrow-verse thought to reach out and get its Huntress actress Ashley Scott to show up for this television event. That's impressive, and this casting department deserves some sort of award for the names they've gotten so far.
Rumor: Stephen Amell Will Become Another DC Character After Arrow's Finale
In what may be the craziest rumor in terms of character appearances, Stephen Amell's cryptic tweeting has some believing he'll become another DC Character during "Crisis On Infinite Earths" and Arrow: Spectre. Whether it will be the Oliver Queen or another character of another Earth played by Amell is up in the air. Spectre is one of DC's strongest heroes canonically as a god-like entity capable of doing the impossible with ease, so his mere appearance would be quite significant.
The CW Plans To Add A New DC Show To The Arrow-verse In 2020
Any other rumors or reveals from "Crisis on Infinite Earths" that are particularly exciting? Hop on down to the comments to share, and be sure to tune in for The CW's mega-crossover event beginning Sunday, December 8, at 8:00 p.m. ET. Of course, be sure to stick with CinemaBlend for more updates on the Arrow-verse, and for more news happening in the world of television and movies.
Your Daily Blend of Entertainment News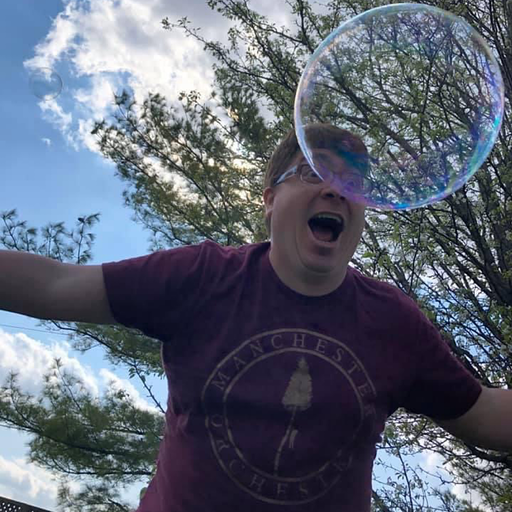 Mick contains multitudes and balances his time reporting on big happenings in the world of Star Trek, the WWE, reality television, and other sci-fi shows.