How Arrow's Flash-Forward Deathstroke Compares To Slade Wilson, According To The Actor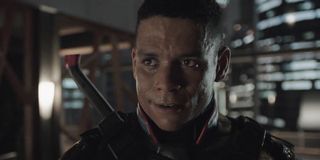 Slade Wilson, a.k.a. Deathstroke, is an important character within the Arrow mythos, and while we haven't seen Manu Bennett's version of the character since Season 6, his legacy lives on through the show's flash-forwards. In 2040, the Deathstroke Gang is running rampant in Star City, and its leader is John Diggle Jr., a.k.a. JJ, who's being played as an adult by Russian Doll's Charlie Barnett.
We finally met the adult JJ last week in the Arrow Season 8 premiere, and it's clear that he'll have a major presence this season as a formidable antagonist. But how does JJ's version of Deathstroke compare to Slade Wilson? I recently had the pleasure of speaking Charlie Barnett on behalf of CinemaBlend about his time on Arrow, and here's how he responded to that particular question regarding his character:
As fans saw last week, while Connor Hawke, John Diggle and Lyla Michaels' adoptive who was originally raised by Ben Turner, a.k.a. Bronze Tiger, went down the heroic path, JJ went down a darker route, although Charlie Barnett was hesitant to label his character as an outright villain. We still don't have the full story on what exactly caused JJ and Connor's split, but as Barnett laid out, JJ grew up looking to Slade Wilson as inspiration, which explains why he's now filling the Deathstroke shoes.
Of course, while Slade Wilson served as the main antagonist of Arrow Season 2, once the Mirakuru was finally out of his system, he returned to being an ally to Oliver Queen in the Season 5 finale and a few episodes of Season 6. JJ, on the other hand, is fully opposing the future Team Arrow. With the wall between Star City and the Glades being destroyed at the end of Season 7, the Deathstroke Gang has accumulated more power, leaving JJ to carry out a sinister agenda.
What's unclear from what Charlie Barnett said is if JJ actually met Slade Wilson as a child or if JJ is just modeling himself after what he's heard about the original Deathstroke. Either way, the man was obviously important to JJ, so between that and his issues with his adoptive family, all that was enough for him to take on the masked mantle.
It's also worth mentioning that the synopsis for the Arrow episode airing on November 5, titled "Present Tense," will see a "mysterious new Deathstroke" visiting Star City in the present day who Oliver and Team Arrow must take down. We'll have to wait and see who's under the mask in this instance, and there also hasn't been any word if Manu Bennett will reprise Slade Wilson at any point during Arrow Season 8.
The last time we saw Slade Wilson, he left to go look for both his sons, Joe and Grant, not believing the former's claim that he'd killed the latter. It'd be pretty weird for Slade not to return to Arrow given that its the final season and his legacy factors into both storylines. Regardless, JJ is holding down the Deathstroke mantle in the future, and it remains to be seen if he'll turn back to the light like Slade did, or if he'll remain a dangerous adversary.
Arrow airs Tuesdays at 9 p.m. EST/PST on The CW. Look through our fall TV premiere guide to learn when your favorite shows are on this season, and if you're looking for a different kind of Deathstroke fix, check out Titans on DC Universe.
Your Daily Blend of Entertainment News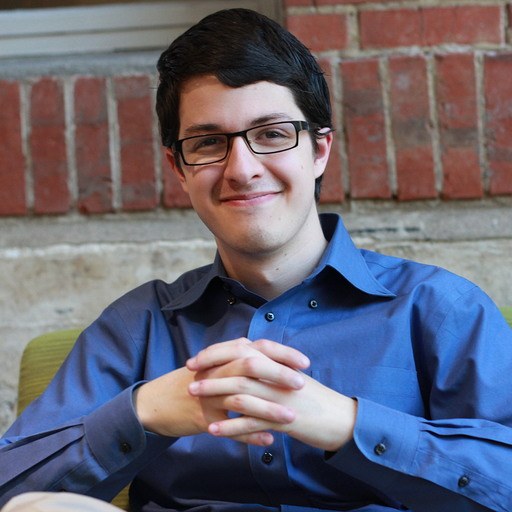 Connoisseur of Marvel, DC, Star Wars, John Wick, MonsterVerse and Doctor Who lore. He's aware he looks like Harry Potter and Clark Kent.