Netflix Is Testing A Speedy New Feature On Mobile Devices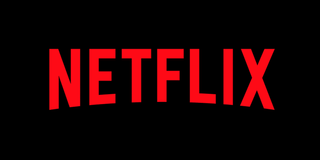 Ever since Netflix's inception, the streaming service has been testing a lot of ways to change up the user experience. Previously, trailers didn't automatically play when subscribers hovered over a TV show or movie and now they do. Netflix also has the option to skip a show's intro and now they're testing out a speedy new feature on mobile devices that will allow users to play through movies and shows at a variety of different speeds.
Netflix is currently testing variable playback on certain Android devices. Basically, Netflix subscribers can play through a movie or TV show episode between the speed rates 0.5x to 1.5x on their mobile devices.
In a statement from Netflix (via Variety), the streaming service broke down the details of the playback testing and whether it would be available to more users later on.
This can be good and bad. There are arguably moments when users may want to get to a specific scene and being able to play the movie or series at a faster rate helps with that. Currently, users are able to jump to different parts of a show or movie, but it's slow going. Apparently, Netflix seems to have drawn inspiration from the podcast industry, which allows for speedy playback.
Of course, this is just a test for mobile devices right now and it could ultimately be scrapped. After all, last year, users reported that Netflix was testing playing ads for their original programming (like HBO does) between TV show episodes. The onus was on the subscriber to skip it, but viewers were annoyed with the promos and Netflix seems to have been dropped them completely since then.
DVR owners may already be familiar with variable playback feature. Playing back a recorded show has allowed audiences to fast forward at 2x the speed, making it easy to get through commercials and any other part of an episode or movie. Netflix, which is not worried about the loss of Friends or The Office, might be going the same route. However, it's less likely that it'll turn into an actual product considering the nature of streaming.
In that vein, Hulu recently announced a new feature, which allows their subscribers to download original programming and watch it offline. This gives Hulu more of a competitive edge, especially since Netflix has had the download feature for quite some time now.
In the meantime, subscribers can still stream all of Netflix's catalog at the standard speed rates. Stay tuned to CinemaBlend for updates on the future of this feature.
Your Daily Blend of Entertainment News