Would You Cancel Disney+ Before Netflix? Streaming Survey Has Surprising Results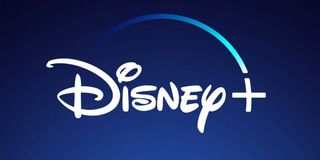 As the streaming market grows, Netflix and Disney+ remain its top tier competitors. After Disney announced the launch of Disney+, a survey suggested that Netflix could lose millions of customers to Disney+. However, when asked which service they'd cancel first, a streaming survey offered some surprising results.
In a new survey, Disney+ customers were asked which streaming service they would cancel first in the next six months and 23% replied they'd "very likely" cancel Disney+ before Netflix. In the same category, only 20% would cancel Netflix before its competitor. In fact, 89.60% of Disney+ subscribers are also subscribed to Netflix. That's a much larger number when compared to those who are also subscribed to Hulu, Prime Video, and HBO Now.
However, if subscribers could choose only one streaming service, 64.13% would pick Disney+, while 35.87% would pick Netflix instead. That isn't surprising in a survey polling Disney+ subscribers, but it's interesting to see what's drawing customers to each individual platform.
For some, it's original content, but for a whopping 81.07% of Disney+ customers, it's nostalgia that played a role in their decision to subscribe. That makes sense, seeing as how 48.02% of its customers were most excited for Disney classics like The Little Mermaid.
I don't blame customers for subscribing to Disney+ for the old-school films, especially now that they're only available to watch on Disney's new streaming service. The survey, which was conducted by ExpressVPN (opens in new tab) and polled 1500 Disney+ customers, suggests that, even with the early technical difficulties and concern over a security breach, subscribers were generally happy with the service, though that could always change with a price increase.
Currently, Disney+ subscribers are enjoying the $6.99 monthly subscription rate. However, if the price increased to $11 - $13 a month, only 21.07% of subscribers would stick around. This is actually less than the rate of subscribers that say they cancelled their Netflix accounts due to increasing prices, which was around 49%.
Around the time Netflix launched, the monthly subscription fee was $7.99 before the price hike this past May drove prices up between $12.99 to $15.99, depending on the selected subscription options. A previous survey reported on why former Netflix subscribers cancelled their service, with 40% of the 1,000 surveyed claiming they left Netflix for other streaming services like Disney+.
The future of Disney+ seems promising for now, but the fact that a higher number of customers would cancel it before Netflix seems to hint that people aren't as over the streaming giant as one might think.
This poll is no longer available.
In the meantime, be sure to check out our complete guide to all the confirmed movies and TV shows currently available to stream on Disney+. If you're interested in trying Disney+, you can use this link for a free 7-day trial.
Your Daily Blend of Entertainment News