Tom Clancy's Jack Ryan Season 3: 5 Questions We Have Left After Season 2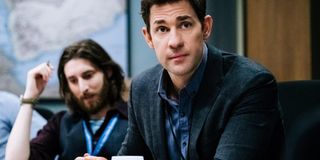 Over the past two seasons, Jack Ryan has continued to be one of the most successful, if not the most successful shows on Amazon Prime. With over 7.3 million viewers tuning in to watch the political thriller starring John Krasinski in the first week of the Season 2 debut, it's safe to say that a lot of people are interested in the ongoing story of one of Tom Clancy's most iconic characters.
But let's not fool ourselves here. Yeah, a lot of people watched the second season of Jack Ryan when it debuted in October 2019, but most of us were left with quite a few unanswered questions (plus those leftover from Season 1, like where is Abbie Cornish's Caroline Mueller?). I mean, a lot happened in the final episodes of the season which leaves us in a strange spot going into the eventual Season 3, whenever that may come.
Below are just five of the questions we've been scratching our heads trying to figure out ever since we finished the Season 2 finale last fall. Will these questions be answered in time? Your guess is as good as mine.
What Will Be The Fallout Of Jack Ryan's Revenge-Driven Mission?
Throughout much of Jack Ryan's history (in the novels, films, and Season 1 of the Amazon series), he has portrayed as cool, level-headed, and rational. All of these character traits have helped build Dr. Ryan into a person with a philosophy of "allow the cooler heads to prevail" when dealing with the numerous conflicts he's found himself in. That all went out the window in Season 2 of Jack Ryan, as we saw Ryan break from the mold and go on a revenge-driven mission to take down Venezuela president Nicolás Reyes (Jordi Mollà) after the assassination of Ryan's boss, mentor, and friend Senator Jim Moreno (Benito Martinez) in the early parts of the season.
Over the course of the season, Ryan constantly put his team and himself in unnecessary danger as set out to avenge the death of Moreno. The once cool, calm, and collected Ryan didn't listen to reason, hid information from those closest to him - including Jim Greer (Wendell Pierce), and became a one-man show that almost started an international crisis when he was inches away from killing Reyes. Ryan eventually calms down after CIA station chief in Venezuela Mike November (Michael Kelly) warns him of the potential fallout from his actions and the two escape the presidential palace and get out of Venezuela.
The whole ordeal got me thinking, though. There is going to have to be some kind of fallout for Jack Ryan as he continues his career with the CIA, right? He was this close to assassinating a world leader while on a revenge mission. But what will that fallout be?
What Will Come From Sen. Mitchell Chapin's Involvement?
The second season of Jack Ryan ends with one of the most satisfying scenes from the entire series. From the very first introduction of Senator Michell Chapin (Michael O'Neill), it was evident that he was up to something, and in the final moments of the Season 2 finale, we all found out exactly why the senator was so eager to know what was going on down in Venezuela. During Jack Ryan's man-on-a-mission blitz through the Central American nation, he discovered that a company based in Philadelphia had an interest in the shell companies Reyes owned, a company with ties to the senator.
Chapin tries to talk his way out of the whole mess but his justification that he was trying to prevent China from monopolizing the "blue gold" market just doesn't work on Ryan, who simply walks away as the FBI strolls in the arrest the disgraced senator.
Is this the end of that plot line? Surely not, right? There's so much to work with here and it could even be expanded to be the center point of Season 3. It would shift the focus back to Washington, D.C., could give us some iconic "Jack Ryan" moments, and then help tie up some of the other questions we have after Season 2.
What Will Happen To Jim Greer Now That He Can't Handle Field Duty?
To say that Jim Greer had a tough time in Season 2 would the understatement of all understatements. The season started with him nearly dying on the streets of Moscow after coming down with a severe heart condition before he went off to Venezuela, where things didn't improve all too much. While investigating the shady mining operation in Venezuela, Greer's condition steadily deteriorated and was only made worse when he was captured and taken to a prison camp in the middle of the jungle. The once tough as nails and composed Greer had his share of action and then some, and ended the season by telling Ryan that he was no longer capable of working in the field. What's a man who can no longer handle field duty do, especially when he hates desk duty?
In the novels and the first three Jack Ryan movies, Jim Greer, portrayed by James Earl Jones, is the deputy director of the CIA. Will we see this new version of the classic character reluctantly begin his journey to the top of the CIA in Season 3 and beyond? It makes sense to begin shifting the older and less active Greer to a more administrative role because it allows both Ryan and someone else the ability to step in and fill his shoes in the field.
What Is In Store For Mike November?
I hope I am right here when I say that we haven't seen the end of Mike November in the Jack Ryan series, especially with an actor like Michael Kelly portraying the CIA station chief. For much of the early part of Season 2, November played a relatively small part in the profession of the story, but as time went on he became one of the central characters who had a strong impact on the Jack Ryan and the rest of the characters. And while it looked like November was going to bite the dust on more than one occasion near the end there, he ended up being one of the few survivors by the time everything was said and done. His reputation and status as station chief, not so much.
Will we see November get a second chance and move on to become another station chief at another field office, or will he be demoted and tasked with working with Ryan again in the future. With Greer wanting to step down from field duty, it makes perfect sense for November to step in as the older and more experienced mentor for Ryan moving forward. I mean, who doesn't want more Michael Kelly?
What About Caroline Mueller?
Every Jack Ryan property has featured some version of the CIA analyst's wife, Dr. Cathy Mueller. The character was portrayed in all five of movies based of the Tom Clancy character, and even had a major role in Season 1 of Jack Ryan back in 2018 where she was portrayed by Abbie Cornish. So, when she was nowhere to be seen, or even mentioned in Season 2 of the hit Amazon series, it was more than a little surprising.
It would make perfect sense for Mueller and Ryan to rekindle their relationship, especially if the show is going to remain true to the source material. Who knows, they could always find a way to work in the fallout from Ryan's brief love affair with German Intelligence Service agent Harriett "Harry" Baumann (Noomi Rapace), if they're looking for some extra drama.
Will any of these questions be answered when Season 3 of Jack Ryan returns to Amazon Prime in the future? We will let you know as soon as we find out, so make sure to check back for all things Jack Ryan.
Your Daily Blend of Entertainment News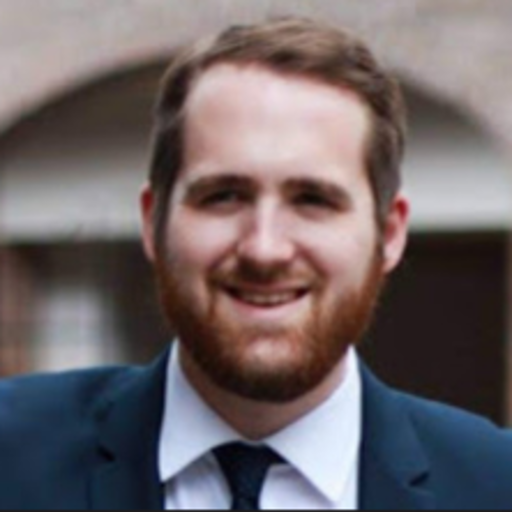 Philip grew up in Louisiana (not New Orleans) before moving to St. Louis after graduating from Louisiana State University-Shreveport. When he's not writing about movies or television, Philip can be found being chased by his three kids, telling his dogs to stop barking at the mailman, or yelling about professional wrestling to his wife. If the stars properly align, he will talk about For Love Of The Game being the best baseball movie of all time.