9 Spectacular Shows Coming To Netflix In April 2020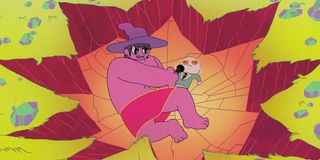 April is nearly here, and whether anyone expected it are not, many Americans will be spending more time at home than usual. It's a good thing then that Netflix is still loaded with original content for the whole family, who may need to find a new show or two to binge as sports continue to be on hold and more shows continue to halt production.
As usual, there's a little something for everyone in this lineup. The following is the cream of the crop as far as what's arriving in April, and these spectacular shows should help anyone pass the time just a bit quicker.
Nailed It! Season 4 - 4/1
Nailed It! is back at Netflix for yet another season, and no, it doesn't seem like much has changed this time around. Not that this entertaining cooking competition really needs to be doing anything differently, as it captured lightning in a bottle from its first episode. This time, maybe there will be some brave people at home willing to attempt to recreate some recipes alongside the people working in the show kitchen? I'd love to see that become a thing, though I'm not sure I'm willing to show how bad a chef I am with no cash prize on the line.
The Big Show Show - 4/6
The Big Show has been a WWE icon for decades and now he's on Netflix for a family sitcom that, much like his career, blends reality and fiction. This family show follows the wrestler as he returns home to his family in Florida and raises his three girls alongside his wife. I'm assuming one of his children won't be wearing a bald cap and fake goatee the entire series like in the photo above, though to be honest I'd be completely fine if she rocks that look the entire show.
Brews Brothers - 4/10
Independent breweries have exploded in popularity in the past decade, so it was only a matter of time before a series set around this trend made its way to the masses. Brews Brothers is an irreverent sitcom about two brothers who know a lot about brewing, but don't get along as well as they could. It sounds like a typical sitcom, though it is worth noting this one hails from the Schaffer brothers who have given us such classics as That 70's Show and The League. Hopefully Brews Brothers can rise to the occasion and be just as good, if not a little better than those.
#BlackAF - 4/17
From Kenya Barris and Rashida Jones comes a family sitcom that will pull the curtain back on the Barris' thoughts on parenting, and all sorts of other topics. Netflix doesn't have a lot of information out for this series, but knowing Jones is attached and how much success Barris has had with Black-ish, I can definitely see this show being the breakout hit of Netflix's April lineup.
The Midnight Gospel - 4/20
Pendleton Ward's Netflix project is coming in mid-April, and it looks like Adventure Time if it was designed to simultaneously intrigue and horrify children. With that in mind, it is worth mentioning The Midnight Gospel looks like it's for a much older audience than the former series, though Adventure Time did have its share of adult fans. The Midnight Gospel follows a "spacecaster" on his journey across time and the multiverse in which he interviews many individuals on what the meaning of life is. It sounds trippy, but again, who would've expected anything less from the guy who created "Lemongrab"?
Absurd Planet - 4/22
The world is a strange and wonderful place. Unfortunately, a lot of us won't be out exploring it for the foreseeable future, which is a bit of a bummer. As an upside nature documentaries are still pretty fun to watch, and Absurd Planet seems like a particularly good one for people looking to see the weirder side of nature. So far I've only seen one bug-eyed fish, but if that's the preview I can only imagine what wild animals we'll be seeing later.
Win The Wilderness - 4/22
In what sounds like the best marriage of two popular television formats, Win The Wilderness is a series in which survivalist couples compete for the deed to a remote Alaskan lodge. Six couples will go head to head to prove they're worthy of this pristine off-the-grid locale, and of course, only the couple who is proven most capable of living in such a place will end up with the home. Ironically enough, I'm not sure if whoever wins this show will actually be able to watch themselves at the lodge after winning.
After Life Season 2 - 4/24
After Life is back for Season 2, and a great streaming option. Ricky Gervais' Tony is a reporter for a local paper whose world is turned upside down when his wife dies of cancer. Season 2 finds Tony still in a rough place after losing his wife, but he's doing his best to be there for friends as they go through struggles of their own. It's not exactly a heart-warming series, but for anyone who enjoys deadpan humor, this is a great series.
Never Have I Ever - 4/26
Mindy Kaling has a new series at Netflix, and for anyone hoping there'd be a heartfelt coming of age original on Netflix this month, you're in luck! Never Have I Ever follows a first-generation Indian-American teen as she navigates her everyday life. The series is partly based on Kaling's real-life experiences, so I can see this show being a hit for anyone who loved shows like Fresh Off The Boat, Everybody Hates Chris, or F Is For Family. Could this be the next big hit from Mindy Kaling?
All that and more are coming to Netflix in April. Be sure to stick to CinemaBlend to see if any surprise shows are on the way that weren't previously scheduled, and continue to check in daily for all the latest news happening in the world of television and movies.
Your Daily Blend of Entertainment News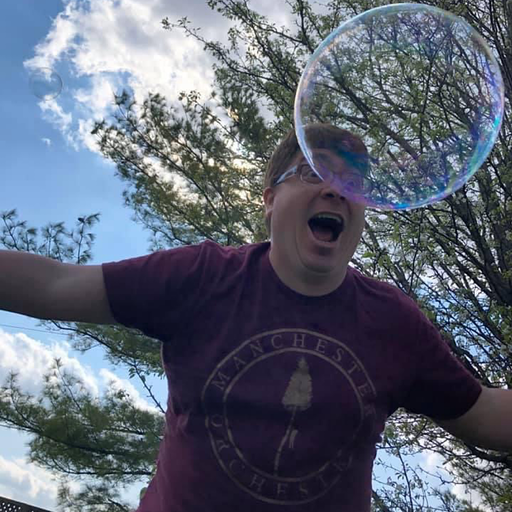 Mick contains multitudes and balances his time reporting on big happenings in the world of Star Trek, the WWE, reality television, and other sci-fi shows.