The 2020 Olympics Will Probably Be Postponed After Countries Demand Delay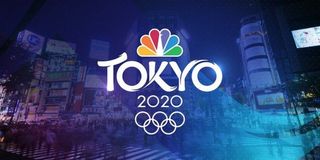 The coronavirus pandemic has shut down a lot of TV productions, halting filming, delaying premiere dates, and otherwise upending regularly scheduled activities. Unfortunately, that doesn't look to be ending anytime soon and the 2020 Olympics will probably be postponed after countries demand a delay for the Games.
The 2020 Olympics were originally scheduled to launch in July in Tokyo. However, prominent International Olympic Committee (IOC) member Dick Pound recently revealed that the Olympics, like most everything, will likely be postponed until 2021. He made a note to mention that the IOC has not yet worked out the details. Speaking with USA Today, Pound explained the situation regarding the Tokyo Olympics. Here's what he had to say on the matter:
This news comes after officials from the Canadian Olympic Committee and the Canadian Paralympic Committee stated that their respective teams would not compete in the 2020 Olympics if the International Olympic Committee did not postpone the Games. In a joint statement (via TMZ), officials from both governing bodies made clear that the safety and health of everyone involved was key. Read the statement below:
What's more, Australian and U.S. Olympic officials have also called for the postponement of the Games due to coronavirus fears. Previously, International Olympic Committee president Thomas Bach revealed that the Olympics could face delays, though he was adamant that the Games would not be cancelled. That said, the IOC has set a four-week deadline to reach a final decision. However, as of this writing, any reported postponements plans have not been confirmed or finalized by the IOC or the Tokyo 2020 organizing committee.
IOC member Dick Pound had discussed the possibility of the coronavirus affecting the 2020 Olympics way back in February, so it seems like it's been on their radar for some time now. However, at that point in time, Pound was more convinced that the Games would be cancelled, so the alleged delay is a bit more on the optimistic side.
Should the Games be postponed, it would mark the first time the Olympics have ever been delayed. It's important to note that they have been cancelled before, though that was primarily due to war, with the last cancellation having been the Winter Olympics in 1944.
Stay tuned to CinemaBlend for updates. In the meantime, be sure to check out our midseason schedule and our list of updated TV production delays and early season endings.
Your Daily Blend of Entertainment News