8 Quick Things We Know About Star Trek: Discovery Season 3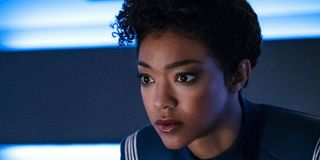 With Star Trek: Picard officially finished with Season 1, fans are already looking ahead to the return of the other new(ish) series in the franchise, Star Trek: Discovery. Season 3 was planned to arrive sometime in 2020, and like past seasons, we still have very little idea on what the upcoming season will be about. At least we should be grateful this show hasn't fallen victim to any massive leaks like other high profile sci-fi out there.
With that being said, we aren't completely in the dark, and there are some details that have been slowly dropped since the end of Season 2. For those that haven't been keeping tabs since then, here are some quick facts about Star Trek: Discovery Season 3 that will play some part in the upcoming story. Energize, prepare for warp, or whatever it is this show will do when it returns to CBS All Access, and get ready for new episodes with these quick facts.
Season 3 Takes Place Nearly 1000 Years After Season 2
At the end of Star Trek: Discovery Season 2 Michael Burnham and crew are reported to have died. In reality, the USS Discovery crew intentionally used the spore drive to jump 930 years into the future.
The new time period is uncharted territory for Star Trek, and a chance for Discovery to be something of its own without adhering to canon of the original Star Trek it existed within the same timeline as. It will be a big change, but a welcome one to see how this show can creatively spread its wings.
There's A New Character Named Book
Star Trek: Discovery Season 3 will add actor David Ajala as a new character named Book. Book is described as a charismatic character with a "devil-may-care" attitude that can get him in trouble. Sounds like a man who finds danger rather easy, which means fans should expect action when he's around.
Book is seen in the trailer in close proximity with Michael Burnham, who has been separated from the rest of the Discovery crew. This has led to speculation that Book and Burnham will have some romantic relationship in the season, though that remains unconfirmed. Personally, I'd love to see her bounce back after all that business with Ash Tyler!
Starfleet Doesn't Appear To Be A Major Presence
A trailer for Star Trek: Discovery Season 3 featured a conversation between Michael Burnham and Book, who made an interesting comment on her badge. Book recognized the insignia, but likened a belief in the existence of Starfleet to "believing in ghosts."
If Starfleet is around in Star Trek: Discovery Season 3, apparently the organization is scarce enough for Book to allege it doesn't exist. That's a far cry from the presence Starfleet has held in past Star Trek shows, so I'm assuming the story of what happened to it will be touched on.
Georgiou Will Make An Appearance
In a strange turn of events, it appears Section 31's Philippa Georgiou will make an appearance in Star Trek: Discovery Season 3. How that will ultimately play out however is a mystery as Georgiou is supposed to head up another Trek spinoff Section 31 which is still back in the past.
Did Starfleet lie about having more time-traveling technology? If so, odds are that Section 31 would have it, though I'd question why that wasn't mentioned before now. Perhaps the Discovery crew will has a way to send just Georgiou back in time? This is one of the big mysteries of the trailer that we'll obviously need an answer to.
Season 3 Will Be A 'Big Tonal Shift'
Jonathan Frakes has a solid track record of revealing details on Star Trek: Discovery, and that trend continues with Season 3. Frakes told Comicbook.com Season 3 will find Michael Burnham in a different place, and represent a "tonal shift," in the series.
Frakes went on to say the primary arc of Burnham for the past two seasons has completed. Season 3 isn't about Burnham's guilt and past, but about the world she's in and the journey ahead. It'll be nice to see Burnham move forward alongside the show, and hopefully, evolve in a meaningful way.
There Will Be References To "Past" Star Trek Shows
Star Trek: Discovery Season 3 is set far away from any previously aired Star Trek series, but that doesn't mean there won't be nods to the past. Per Alex Kurtzman, there will be nods to previous Trek shows in Season 3, though perhaps not in the way some think.
Specifically, Kurtzman said not to expect a Star Trek: Picard crossover in the new season. That's not necessarily surprising given the gap in timelines, though I personally will continue to believe these two shows will be crossing paths at some point in the future.
Season 3 Will Introduce A Non-Binary Character
Star Trek: Discovery Season 3 will introduce a non-binary character that is said to have one major role in an episode. Typically these characters are referred to as "guest stars" though the casting specifically noted that this character would appear again as a recurring character down the line.
This character, named ADIRA (via Discussing Film) is said to be super intelligent and very confident. They're also meant to be around the age of 16, so this could be another Wesley Crusher-type character, though I would think Star Trek won't make that mistake ever again.
Season 3 May Take A While To Get Here
Star Trek: Discovery Season 3 has wrapped on production, but like many shows in 2020, has been delayed. According to actor Wilson Cruz, the show will likely not hit its originally projected arrival date which was a mystery prior to delay.
At the moment, post-production on the series is continuing remotely, which could make the process a little slower than usual. Especially with a series as effects heavy as Star Trek: Discovery, though it does still seem possible it will premiere before 2021.
Star Trek: Discovery is currently available to stream on CBS All Access. Continue to stick with CinemaBlend for more on what's happening in the world of Star Trek, and for the latest news in television and movies.
Your Daily Blend of Entertainment News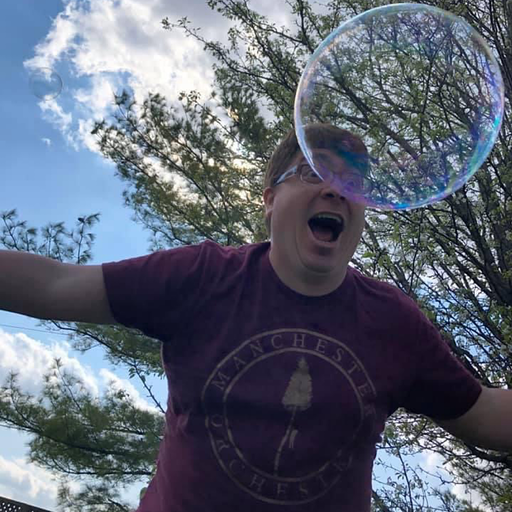 I like good television but also reality television. His day largely consists of balancing his workload between reporting on the latest and greatest news in Star Trek and other sci-fi, as well as 90 Day Fiancé, WWE, Big Brother, and more.