5 Rick And Morty Characters We Want To See Return In Season 4's Second Half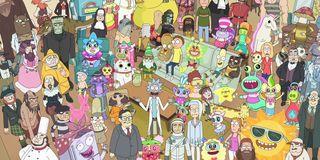 After months of waiting, Rick And Morty is finally coming back. It was all the way back in Fall 2019 that the show debuted the first half of its fourth season, and that feels like it was a million years ago now, but finally our hunger for the series' return is ready to be satiated. Naturally, we have some very high expectations for what's to come from the series in the next few weeks, and a big part of that has been anticipating the potential return of some amazing characters.
The first trailer for the second half of Rick and Morty's fourth season already revealed that upcoming episodes will bring back characters like the hyper-intelligent dog Snowball and the double-crossing Tammy Guetermann, but who else might we get to see again in the coming weeks? We figured that we'd open the door to some speculation with this feature, starting with…
Evil Morty
When it comes to storytelling, Rick and Morty primarily functions episodically, but the show has also spent years stringing along a fascinating narrative. It dates back to "Close Rick-counters of the Rick Kind" in Season 1, where Rick was accused of murdering other Ricks across the multiverse, and the revelation that there exists an Evil Morty. In Season 3's "Tales From the Citadel" he made his return, managing to get himself elected as the first Morty President of The Citadel, but we haven't heard anything from him since.
The antagonist narrative for Evil Morty seems to be one that showrunners Dan Harmon and Justin Roiland are playing the long game with – and they definitely have the freedom to do so given that the network gave the show a 70-episode contract extension in May 2018. Knowing this, Rick and Morty may force us to wait until Season 5 before delivering an Evil Morty update (maybe it will be an every-other-season thing?), but we're hoping that we get to see more of his story in Season 4.
Phoenixperson
As noted earlier, eagle-eyed fans watching the trailer for the last five episodes of Rick and Morty Season 4 may have noticed one quick clip featuring the return of Tammy Guetermann – the government agent who once tried to capture Rick and his associates following a long-term undercover assignment. Her moment in the preview is brief, featured in hand-to-hand combat with Summer, but it begs the question: does this mean we will soon see the return of Phoenixperson a.k.a. Birdperson resurrected?
We first learned that Tammy used technology to bring Birdperson back to life in the end credits of the Season 3 premiere, and the sequence ended with the two characters flying off together, but we haven't seen them since. What have they been up to? Will Phoenixperson have the same relationship with Rick that Birdperson did prior to his death? Hopefully the character appears, and answers are delivered.
Unity
Through its first 36 episodes, Rick and Morty has done an incredible job taking a wide variety of well-established science-fiction concepts and turning them on their ear, and in Season 2's "Auto Erotic Assimilation" is a perfect example. It proves to not only be a unique approach to storytelling about a hive mind organism, but also a wonderful opportunity to dive into the emotional complexity of Rick Sanchez. The smartest man in the multiverse is also the loneliest man in the multiverse, and when he finally thinks he has found a proper match for himself in his rekindled relationship with Unity, it winds up breaking his heart when it comes to the understanding that Rick is poisonous.
Because we haven't seen Unity since the episode in which it debuted, anytime seems like a prime one for a return… so why not now? In the first half of Season 4 we once again got to see Rick confront his loneliness in "The Old Man and the Seat," so why not keep that emotional train going by bringing back one of the few entities with whom he's actually bonded? Even if Unity's comeback doesn't happen in the next few episodes, hopefully we'll see it return eventually.
The Original Jerry (?)
This one is for the Rick And Morty diehards, and it ties back to Season 2's "Mortynight Run." This was the episode where the titular protagonists find Jerry as a stowaway on Rick's ship, and drop him off at a daycare centers for Jerryboree. It all ends with a semi-nightmarish mix-up caused by Morty losing the claim ticket for "his" Jerry, but Rick doesn't care as he just casually trades the Jerry he's standing with for another. Here's what I propose to you: what if Rick made a terrible mistake bringing the wrong Jerry back, and the "original" Jerry has been trying to find his way back?
The phrase "Original Jerry" isn't exactly optimal here, as Rick and Morty technically left the true original Jerry behind when they turned Universe C-137 all Cronenberg-y, but I'm referring to the Jerry who the heroes started living with shortly after universe-hopping and burying their own corpses. What if the Jerry who has been living with the family since "Mortynight Run" has been hiding a terrible secret because his old universe was actually a hellish nightmare, and he knows he's in the wrong place? It would be cool to see this potentially hanging plot thread addressed someday.
Morty Jr.
It's pretty easy to forget considering that it's never mentioned on the show, but fans reflecting on past seasons of Rick And Morty will remember that Morty is a father. It didn't exactly happen in the traditional way (what does?) as the stammering sidekick impregnated a sex robot purchased for him from an intergalactic pawn shop by his grandfather, but the end result was Morty Jr. – a male member of the Gazorpazorp species. Morty did his best to shield his abnormal son from the outside world as he rapidly went through adolescence, keeping him inside at all times and telling him that the atmosphere was toxic. Eventually he learned the truth, and went on to become a notable writer, but where has he been since then?
Morty Jr. is a character who is ripe to make a comeback, as we haven't actually seen him since he released the tome "My Horrible Father," as featured in the post-credits scene of "Raising Gazorpazorp." It's possible that he's super old now, as his race clearly matures faster than humans, but it would be cool if Rick and Morty were to catch up with him.
What characters beyond Snowball and Tammy would you be excited to see make a comeback in Rick and Morty Season 4? Hit the comments section with your thoughts, feelings, and opinions, and check out the return of the show tonight on Adult Swim!
Your Daily Blend of Entertainment News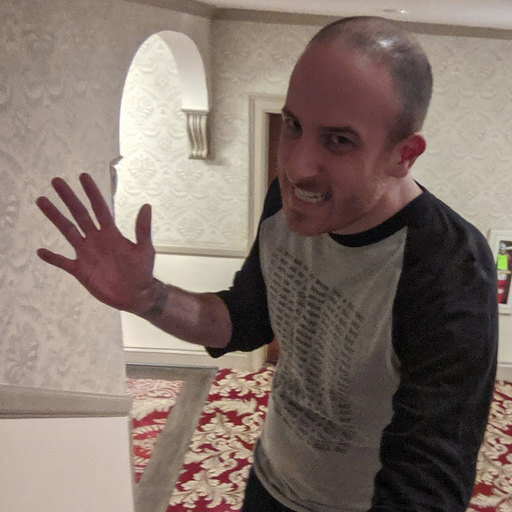 Assistant Managing Editor
NJ native who calls LA home and lives in a Dreamatorium. A decade-plus CinemaBlend veteran who is endlessly enthusiastic about the career he's dreamt of since seventh grade.