The 12 Best Sci-Fi TV Shows Available To Stream Now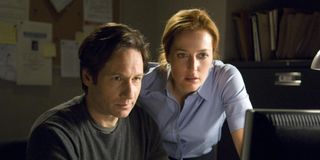 Sometimes life can be even stranger than fiction, from unfathomably annoying neighbors to rain on your own wedding day. Well, my advice to those people would be to start streaming entertainment that reminds them things could be weirder or even worse, such as the most acclaimed sci-fi TV shows of all time.
Some of the most fascinating and unique series on television come from the world of science fiction, whether the content deals with an earthbound plague of unexplainable phenomena, an ongoing adventure crossing multiple worlds, or even a series of tales focusing on different characters facing a variety of unusual circumstances (or in some cases horrifyingly too common). All of these kinds of stories and more that the sci-fi fan in you craves are available with the push of a button on your favorite streaming platforms.
Like the darker reaches of space, the selection available is a vast one. So, to help you narrow down your search, here are just 12 of the most inventive, astonishing, and even ridiculous examples of science fiction seen on television.
Black Mirror (Netflix)
This list is meant to put science-fiction shows in the spotlight, yet, while Charlie Brooker's British is regularly found within the category on Netflix's browse menu, it feels almost too frighteningly plausible to be considered "fiction." In five seasons of disparate cautionary tales (plus a Christmas special and interactive feature film), Black Mirror has offered viewers a look into the not-too-distant future through a technophobic lens. What makes its commentary on invention so remarkable is that there is never an episode that suggests we should be afraid of technology, but in actuality, ourselves. Stream it on Netflix here.
Firefly (Hulu)
It is funny how most science fiction shows with the longest lasting fan following are the ones whose stories were cut short too soon, much like this action-packed interstellar adventure. Created by Joss Whedon in 2002, Firefly feels kind of like a sci-fi take on The A-Team, following a ragtag crew of smugglers and fugitives, led by nerd icon Nathan Fillion, offering their services to those in need while on the run from the government. The cancellation of this Emmy-winning, groundbreaking space opera/western hybrid after just 11 episodes still leaves a bad taste in its devoted fans' mouths (even after the 2005 release of the theatrical, feature-length spin-off Serenity), all 14 episodes of the unfinished sole season are available. Stream it on Hulu here.
Mystery Science Theater 3000 (Netflix)
A science-fiction film devoid of any flaws only comes out every once in a blue moon, and thank God for it because that means they are so many crappy B-movies to gleefully gawk at. No one pokes fun at sci-fi better than Mystery Science Theater 3000, in which the sole human aboard an interstellar satellite is forced by his captors to watch cinema's worst with his sarcastic robot companions. The series has gone through various hosts and distributors (and even spawned a theatrical movie in 1996) between 1988 and 1999 and was most recently revived by Netflix in 2017 with host Jonah Ray, which lasted only two seasons. Stream it on Netflix here.
Rick And Morty (Hulu)
It is not often that an animated Adult Swim original earns a spot among the finest in a genre (excluding comedy, perhaps), but this crude, blatant send-up of Back to the Future co-created by Community maestro Dan Harmon and star Justin Roiland is something special. Roiland voices the titular grandfather-grandson duo of Rick and Morty who embark on increasingly dangerous and potentially cataclysmic adventures, including planet-hopping, reality-swapping, and even trying to impress a classroom crush. After four seasons since its 2013 debut, the cultural impact of this unexpected stroke of sci-fi genius is nearly unprecedented, especially for a show that is essentially a series of bizarrely absurd parodies of nostalgic classics of yesteryear. Stream it on Hulu here.
Stranger Things (Netflix)
A wiseman (or Uncle Ben in Sam Raimi's Spider-Man) once said, "With great power comes great responsibility," and the Duffer Brothers must have made that their motto when developing Stranger Things, having a full understanding of the tremendous power of nostalgia. It paid off because, amid the upcoming fourth (and potentially final) season of this blockbuster series about ordinary Midwesterners facing extraordinary matters (such as telepathic beings or interdimensional beasts), its cultural relevance and narrative style has broken free from the Spielbergian sci-fi classics of the '80s that inspired it, compelling audiences to log in and see what is next in store for Hopper, Joyce, Eleven, and the rest of the Hawkins Clan. Now, that is nostalgia done right. Stream it on Netflix here.
The Mandalorian (Disney+)
I don't know about you, but I have never enjoyed a Star Wars property more than this series from executive producer Jon Favreau. Taking place between the fall of the Empire and the rise of the First Order, The Mandalorian follows an interstellar bounty hunter (Pedro Pascal) who becomes a fugitive after he takes it upon himself to be the protector of his own bounty: an innocent child of extraordinary ability (or "Baby Yoda" to fans). The Disney+ exclusive series, which returns for a second season in October 2020, is unique to previous stories to come from a galaxy far, far away for its western-style tone, moving, character-driven plot, and, above all, the cutest alien baby you have ever seen. Stream it on Disney+ here.
The X-Files (Hulu)
Every UFO hunter and conspiracy theorist likes to think of themselves as a counterpart of Fox Mulder (David Duchovny) or Dana Scully (Gillan Anderson), the difference being that those FBI agents encountered concrete evidence of their findings. The X-Files, from creator Chris Carter, is essentially a crime procedural in which its badge-carrying leads investigate events a little stranger than your typical homicide, such as alien abductions, interspecies mutation, or extra sensory perception, among other things. Originally lasting nine seasons before its two-season revival in 2016, this Emmy-winning hit is one of the most exquisitely constructed and phenomenally original creations to come out of the science fiction genre. Stream it on Hulu here.
Twin Peaks (Netflix, Hulu)
Speaking of The X-Files, before there was Mulder and Scully, there was Dale Cooper (Kyle MacLachlan), a special agent of the FBI sent to investigate the death of a young woman in the Washington town of Twin Peaks. However, the small community and its people prove to be an even stranger mystery than his assignment. Winner of the Golden Globe for Best Drama Series in 1991 and coming from the brainchild of the also strange and iconic filmmaker David Lynch, Twin Peaks became a touchstone of addictive episodic television in only two seasons before its short 2017 revival on Showtime and for its unprecedented idiosyncrasies and delicious surrealism. Stream it on Netflix here or Hulu here.
Star Trek: The Next Generation (Netflix, Hulu, Amazon Prime)
If you throw a couple of sci-fi fans into a room together and ask them which is better between between Star Wars and Star Trek, and you will never hear the end of that debate. However, it is somewhat likely that those two would at least agree that the best iteration of Gene Roddenberry's iconic creation would have be the 1987-1994 run of Star Trek: The Next Generation, especially with Patrick Stewart as Enterprise captain Jean-Luc Picard. The cult favorite won multiple Emmys for boldly going where few science fiction shows had (or have since) gone before. Stream it on Netflix here, on Hulu here, or on Amazon Prime here.
The Expanse (Amazon Prime)
Like the aforementioned Firefly, The Expanse (which was picked up for a fifth season by Amazon Prime after Syfy gave it the boot) follows a ragtag team of reluctant heroes aboard a doomed spaceship. Furthermore, like Pedro Pascal's title role in the aforementioned The Mandalorian, the crew's leader, Jim Holden (Steven Strait), is not one to veer off course, until a dark discovery gives him reason to rebel. Based on James S.A. Corey's novels set in an entirely colonized and seemingly peaceful solar system, The Expanse is lauded by critics and audiences alike as one of the smartest shows in the sci-fi, and has even drawn comparisons to Game of Thrones. Stream it on Amazon Prime here.
The Orville (Hulu)
We most commonly associate Seth MacFarlane with animated, low-brow comedies, however his first live action series is still very much a cartoonish farce. The Orville, which was picked up for a third season on Hulu after two years on Fox, is a comedy in the vein of Star Trek that follows the adventures of bumbling Capt. Ed Mercer (MacFarlane), his second-in-command (and ex-wife) Kelly Grayson (Adrianne Palicki), and the rest of their colorful crew aboard the titular ship. Part work place comedy and part space odyssey, this one of the Family Guy creators most enjoyable efforts yet. Stream it on Hulu here.
The Twilight Zone (Netflix, Hulu)
Whether or not you enjoyed producer Jordan Peele's 2019 revival on CBS All Access, I believe that most of us can agree that nothing beats Rod Serling's original classic anthology series. I would even go as far as saying that there are few science fiction shows these days, anthological or episodic, that hold a candle to the outstanding depth and imagination of The Twilight Zone, offering a collection of fantastic, mind-bending character studies that are often reflective of the pressing matters of the era. More than more than 50 years after its initial five season run came to an end, its legacy continues to endure. Stream it on Netflix here or Hulu here.
What do you think? Are these the best sci-fi TV shows of all time (that are available for streaming) or do you find our lack of your favorite series disturbing? Let us know and, in the meantime, be sure to check back for more news on the best science-fiction on television and additional streaming recommendations here on CinemaBlend.
Your Daily Blend of Entertainment News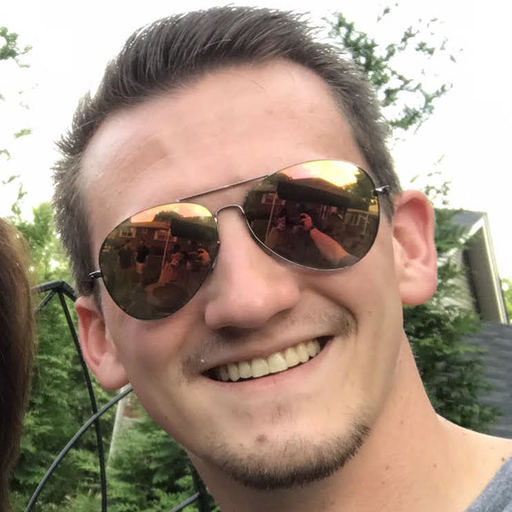 Jason has been writing since he was able to pick up a washable marker, with which he wrote his debut illustrated children's story, later transitioning to a short-lived comic book series and (very) amateur filmmaking before finally settling on pursuing a career in writing about movies in lieu of making them. Look for his name in almost any article about Batman.