Pornhub Getting Takedown Notices After Sex Scenes From Hulu Show Got Posted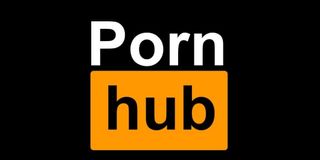 Normal People premiered on Hulu in April to generally positive reviews. The series, an adaptation of Sally Rooney's novel of the same name, followed the ups and downs of Daisy Edgar-Jones' Marianne and Paul Mescal's Connell from the end of their high school days through their college years. The drama included several sex scenes and full-frontal nudity, and a video compilation of those very same scenes found their way onto Pornhub. Naturally, Hulu and BBC producers were not pleased and Pornhub received takedown notices.
The video compilation of Normal People's sex scenes reportedly surfaced last week and the folks at Hulu and BBC immediately issued a takedown notice. According to Variety, Pornhub has since removed the video from the site. However, the illegal video was reportedly still being circulated across other sites as well. In a statement, Normal People's executive producer Ed Guiney expressed immense displeasure regarding the video being posted to Pornhub. Here's what he said:
Pornhub vice president Corey Price explained that the site takes all copyright takedown requests very seriously and that Pornhub is "fully compliant with the law." So, as soon as execs at Hulu and BBC sent them the takedown notice, the video was removed. However, the fact that the video is still out there definitely means the Pornhub takedown didn't result in the video being deleted from the internet.
An anonymous legal expert conceded that there's not a lot that can be done when things like this happen. Whereas Pornhub will comply with takedown notices because they want to maintain doing business legally, attempting to take down more obscure or illegal video-sharing sites "is expensive to do — and another site will quickly pop up in its place," according to the lawyer.
This incident isn't the first time Pornhub has been mired in legal controversy. In 2016, HBO took legal action against Pornhub, citing copyright infringement after scenes from Game of Thrones were illegally posted to the site. Honestly, the fact that scenes from the show wound up on the site wasn't that surprising, especially considering how prevalent nudity and sex were on the fantasy series.
Normal People Season 1 is currently available to stream on Hulu. Be sure to stay tuned to CinemaBlend for more in TV and movie news. For more on what to watch in the coming months, be sure to check out our 2020 TV summer premiere guide.
Your Daily Blend of Entertainment News