Agents Of S.H.I.E.L.D.'s Clark Gregg Talks The 'Division' Between Marvel TV And The MCU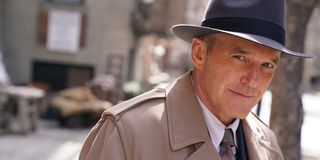 Agents of S.H.I.E.L.D. has outlasted every other Marvel TV show to date — its Netflix and Freeform counterparts like Daredevil or The Runaways never made it past the three-season mark. It's also the last currently airing series to be produced under the guidance of Marvel TV president Jeph Loeb, who parted ways with the studio last fall. Recently, MCU vet and Agents of S.H.I.E.L.D. star Clark Gregg discussed the "division" between Marvel TV and the MCU and how it impacted the storylines that made it into the ABC series.
Headed into its seventh and final season on ABC, Agents of S.H.I.E.L.D. began its existence with strong connections to the Marvel Cinematic Universe in Season 1 (including appearances from Samuel L. Jackson's Nick Fury and Cobie Smulders' Agent Hill) before branching off to do its own thing. Season 7 will finally give viewers the Life Model Decoy (LMD) version of Coulson that it was first assumed he would play after he died in The Avengers.
However, that had less to do with a blatant MCU connection than the showrunners being allowed to incorporate it into the story. On that note, Clark Gregg recently spoke about the separation between the TV and movie branches of Marvel and how that disconnect affected what could be done on Agents of S.H.I.E.L.D.. Here's what he told Variety:
I'm sure there are viewers out there who would've preferred Agents of S.H.I.E.L.D. to be more deeply connected to the MCU as time went by, but I think the division between Marvel TV and the MCU allowed for a lot more creativity to happen on the small screen. Untethered, the ABC series got a lot more ambitious, introducing HYDRA's Framework, aliens, and even did time travel before Avengers: Endgame.
Of course, the Marvel TV shows headed to Disney+, including The Falcon and the Winter Soldier and Loki, will be a lot more intricately tied to the overarching MCU. Season 7 of Agents of S.H.I.E.L.D. truly marks the end of an era, though there's always a chance for Coulson to return to the MCU down the line, in one for or another.
Agents of S.H.I.E.L.D. Season 7 premieres on Wednesday, May 27 at 10:00 p.m. ET on ABC. For more on what to watch, be sure to check out our summer premiere guide.
Your Daily Blend of Entertainment News