Lucifer's Back In Netflix's Season 5 Trailer, And Chloe Has A Brand New Look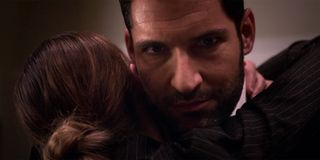 It's been a long haul to get to Lucifer Season 5. The Netflix series has been in the pipeline for a while and in the news for even longer, thanks to its Season 6 renewal being up in the air. (That's also been resolved thankfully.) Now, we have gotten our first look at Lucifer Season 5 and if you've been wondering how long Lucy would be spending time in hell, it doesn't seem that long -- though Chloe has gotten a brand new look in the meantime!
Presumably to explain that time has passed between Lucifer's return to hell and the start of the new season, Chloe has totally changed her hair. Traditionally on both her previous series Chicago Fire and on Lucifer Lauren German has been a blonde, but here she is in Season 5 sporting darker hair!
In the first look at the upcoming season of the popular network-TV-turned-Netflix series, we see Ella getting a little snarky and Chloe with a brand new look. Meanwhile, she seems really happy to see Lucy when he makes his big return, although her ex Dan is about as happy to see Lucifer as he typically is, noting, "You're back. Great." Though, there's seemingly something more nefarious going on…
If you made it halfway through the trailer, you'll have seen Lucifer's twin brother, who must be an identical twin because they look exactly alike. He tells Maze that he's Michael and he's on Earth with a plan. He's dead set on "taking Lucifer's life," not like physically killing him, but instead he's hellbent on pretending to be Lucifer. That's gotta get sticky though, particularly where Chloe is concerned.
This will all eventually come to a head during Season 5, as there is a shot of Lucy seemingly returning to take on Michael. They are about to punch each other out when the camera cuts away. We'll have to wait and see how long Lucifer is actually out of the picture though in Season 5, as numerous episodes are already on the docket. Episode 1 of Season 5 is being called "Really Sad Devil Guy."
Fans were really ready for the Season 5 trailer to drop as some of the show's stars teased the trailer announcement on social media last week, noting:
Previously, a leak at Netflix indicated Lucifer Season 5 would be returning to the schedule on August 21 and that's been confirmed with the new trailer. After Season 5 was initially expected to be the drama's last, we previously learned Netflix was really happy with how this current season played out. That led to some possibly tense negotiations with Lucifer star Tom Ellis which then led to that coveted Season 6 renewal. This show's trajectory has honestly been wild. It was cancelled once on network TV then was supposedly ending on Netflix, but was ultimately able to continue to live on. What a rollercoaster.
Of course, we'll keep you updated as more details related to the popular Netflix series drop. But for now you can see what else Netflix has coming up with the full schedule. Now, Tom Ellis just needs to manage to stay in shape during quarantine to get ready for the next round!
Your Daily Blend of Entertainment News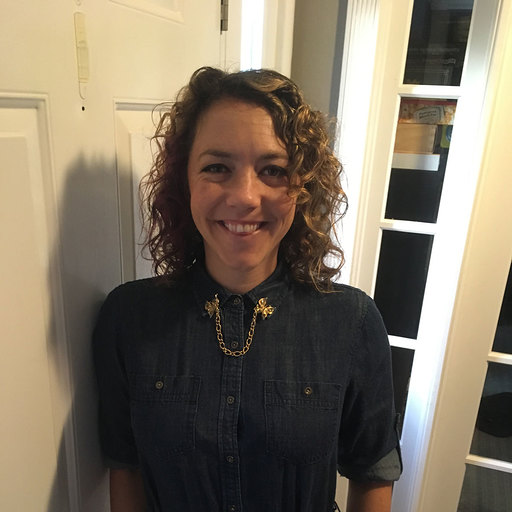 Reality TV fan with a pinch of Disney fairy dust thrown in. Theme park junkie. If you've created a rom-com I've probably watched it.