The Bachelor: What Happened To Brad Womack After Season 11 And 15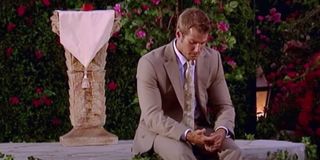 Over the course of the past 24 seasons, the ABC dating contest series The Bachelor has created some of the most entertaining, memorable, and absurd moments in the history of reality television. And while there have been controversies surrounding the show and its contestants over the years, none are more controversial than the two-time Bachelor Brad Womack, who some may view as one of the worst Bachelors to star on the long-running series.
In case there are some people out there who either blocked Brad Womack from their memory as some kind of defense mechanism or simply forgot who he was, here's a refresher on the guy who tried and failed to find love on Season 11 and Season 12 of The Bachelor. Basically, Brad shocked Jenni Croft and DeAnna Pappas (and millions of viewers) in 2007 when he didn't offer a rose to either contestant, marking the only time a winner hadn't been named. Good old Brad was brought back four years later where he proposed to Emily Maynard, but it's safe to say that didn't work out either.
But Brad Womack was last featured on the show back in 2011, a whole nine years ago, and surely he's been up to something of note since then. Well, let's take a look at how the show's only two-timer spent his time after both attempts at finding love.
After Rejecting The Final Contestants On The Season 11 Finale, Brad Womack Went Into Hiding
It has been nearly 13 years since Brad Womack left Jenni Croft and DeAnna Pappas in tears when the contestants were rejected in the Season 11 finale of The Bachelor. Ever since that dramatic and shocking final rose ceremony, Brad has been known as one of the most despicable Bachelor's of all time, a destinction that weighed on the Atlanta, Georgia native as he told ABC News in 2010:
Although he kept a low profile during immediately following his decision, Brad Womack would end up right where he left off when it was announced that he would try to find love once again on the show's 15th season.
Brad Womack Went To Therapy To Get Over His Relationship Issues Before Season 15
Going into Season 15 of The Bachelor, Brad Womack had a lot to prove to the show's producers, its fans, and the female contestants who would be fighting for a rose week in and week out during filming. In order to get over his issues with love, commitment, and even himself, Brad underwent intensive therapy sessions to turn a new leaf, as the show's host Chris Harrison said on a 2010 episode of On Air with Ryan Seacrest (via E! Online):
Chris Harrison went on to say that Brad Womack admitted that his decision at the end of Season 11 was a bad decision and that bailing out at the last minute was the jerk thing to do.
During The Season 15 Secrecy Period, Brad Womack Apparently Tried To Break Up With Emily Maynard In An Email To Producers
Brad Womack seemed to have redeemed himself and warmed the hearts of millions of fans when he proposed to Emily Maynard at the final rose ceremony in the Season 15 of The Bachelor, but as we all now know, things didn't work out between to the couple in the months following their on-air engagement. In Emily's 2016 book I Said Yes (via Huff Post), the former Bachelor contestant revealed that Brad tried to call things off much earlier.
In one passage from the book, Emily Maynard wrote about troubles during the strained and difficult post-show secrecy period during which time Brad Womack attempted to break up with his fiancée in an email to the show's producers saying that things weren't working out and that it wasn't the fairy tale he thought it would be. The pair would call things off for good in 2011 just a few months after the finale aired, and Emily wound up on the other side of things when she went looking for love on Season 8 of The Bachelorette.
After Brad Womack And Emily Maynard Broke Up, He Took The Blame For The Split
Just months after Brad Womack got down on one knee and proposed to Emily Maynard in front of millions of television sets around the country and abroad, the love affair was all but over in the summer of 2011 when Emily told People Magazine that the relationship was in fact over, ending months of speculation about the status of the relationship. And even though he didn't appear alongside his former fiancée to break the news to the world, Brad provided a statement where he seemed to take the blame for the failed relationship:
That might have very well been the case, but Emily Maynard told the publication that she still loved her former fiancé but sometimes being in love doesn't mean you should be together.
Now The Two-Time Bachelor Owns And Operates Several Bars And Restaurants With His Twin Brother And Friend In Austin, Texas
Outside two stints on The Bachelor, Brad Womack has spent much of his time growing his bar and restaurant development company Carmack Concepts in Austin, Texas, along with his twin brother Chad Womack and their longtime friend Jason Carrier. In a 2016 profile in the Austin Business Journal, the business partners were preparing to celebrate their 15th anniversary in the industry and spent some time looking back on everything they had accomplished.
After working in several bars on Sixth Street in downtown Austin, the three business partners got together and started opening bars of their own, and things just went from there. And surprisingly enough, three of the company's biggest properties — The Dogwood, The Dizzy Rooster, and The Chuggin Monkey — remain open today with more than 100 employees. The company has even expanded outside of the Austin area with ventures in Nashville, Tennessee.
Maybe this isn't the last the world of The Bachelor has seen of Brad Womack and maybe he'll get another shot at love on the hugely popular dating television series. People like to say that the third time is the charm after all.
Your Daily Blend of Entertainment News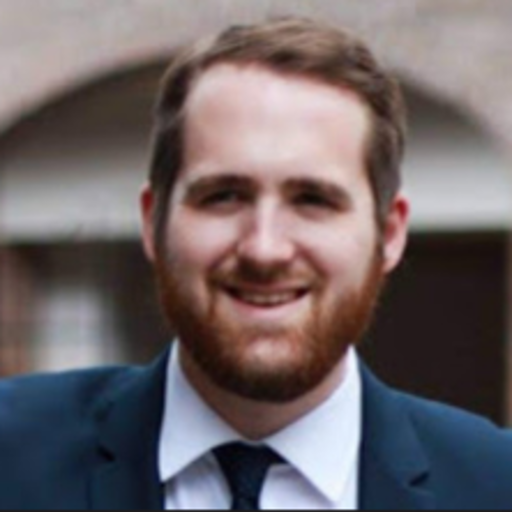 Philip grew up in Louisiana (not New Orleans) before moving to St. Louis after graduating from Louisiana State University-Shreveport. When he's not writing about movies or television, Philip can be found being chased by his three kids, telling his dogs to stop barking at the mailman, or yelling about professional wrestling to his wife. If the stars properly align, he will talk about For Love Of The Game being the best baseball movie of all time.