The Bachelor Shows: What's Going On With Each Upcoming Season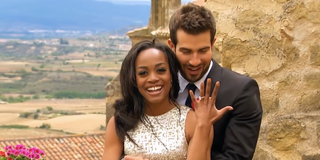 Well, Bachelor Nation, 2020 is half over and it only feels like these six months have lasted for...r oughly 18 years. And, part of that has come from the extended delay we've had between Peter Weber's super messy season of The Bachelor and the beginning of Clare Crawley's time as The Bachelorette. But! Things are looking up, because we seem to be nearing some Bachelor-related normalcy (though probably not with Bachelor in Paradise), meaning that the hot singles train appears to be gassing up (trains do that, right?) to give us more of the crying, confusion, kissing, and here-for-the-wrong-reasons glory we've been waiting for.
As you may have guessed, though, the Bachelor franchise is a wee bit out of wack right now, much like a lot of the things we use to entertain ourselves. So, you've probably been asking yourself when the new seasons will film, where these seasons will happen and more, and, luckily, we're here to answer as many of these questions as we can. Let's get to it!
The Bachelorette - 2020 - Clare Crawley
Man, it's been a long road to get here, right? Well, after being officially announced at the beginning of March, we should have seen Clare begin filming on her season in mid-May. Obviously, that could not be done, and while the producers originally thought that they'd simply have to forgo using any foreign locations, taping had to shut down along with pretty much every other show. But, things are starting to move along, and spoilers from Reality Steve are saying that her season is actually close to filming.
Here's the plan, as mentioned before, the producers are sticking with filming in one location to try and keep everyone in the cast and crew as safe as possible. According to spoilers, everyone is currently set to arrive in Palm Springs, CA around July 9. Everyone will be quarantined for a week to make sure they're all healthy, then filming will begin somewhere around July 17. It looks like their location for the entire shoot will be the Ritz Carlton Rancho Mirage, with the season being done with filming by August 27. Even if this isn't the resort, with no traveling allowed once they're at the location, rest assured that it's been scouted so as to have the best date locations on the property as possible. We might not get to see any waterfalls, but at least everyone will stay healthy.
Aside from having everyone hang in one location for the duration of filming, there are other changes afoot. For one, as Chris Harrison confirmed a while back, they've had to recast some of Clare's suitors (which is just fine by me). We don't know how many of the original cast has had to be replaced, but, apparently, many of these new men skew older than the ones in the first crop, which sounds like a solid choice. A lot of the men who were first announced seemed way too young for what Clare was looking for, so here's hoping that the new crop is a bit less right-out-of-college than the other guys were.
Now, my only question about them is whether or not we'll get all of the kissy-face-lovey-dovey touch time that we usually do. The show might do all the appropriate quarantining, social distancing and health testing they can, but will the participants be as cool as usual with getting so up close and personal right away? I certainly can't wait to find out! Info on the new dudes should come out mid-July, before filming commences.
OK, here's the other big change that really might hit you right in your Bachelor Nation loving souls. You know how all the Bachelor shows air at the same time on Monday nights? Well, not this time! Clare's season is scheduled to air in the fall now, and you might remember what's been on Monday nights in the fall. That's right, Dancing with the Stars is keeping its Monday spot, while The Bachelorette will air on Tuesdays at 8 p.m. EST.
The Bachelor - 2021 - Matt James
As we all know by now, Matt James, who had been scheduled to romance Clare as one of her many suitors during her season, was called up to be our next Bachelor. Unfortunately, it took nationwide protests, a major petition to diversify the show behind the scenes and on camera, and former Bachelorette Rachel Lindsay announcing that she'll stop her involvement with the franchise if they didn't cast a black Bachelor for the show to make this move, but now that it's (finally) done, how is Matt's season going to work?
Let's start with a little background info on Matt, first, because, if you've been paying attention to the franchise for the past year, you have probably seen him before. While Matt has never been on one of the franchise shows (and will not be on Clare's season anymore), fans who like to follow their Bachelor Nation favorites on social media will know that Matt is the best friend (and roommate...and business partner) of Tyler Cameron, who made serious waves on Hannah Brown's Bachelorette season in 2019.
I don't doubt that Matt was, likely, intrigued by the prospect of joining the franchise after watching Tyler's profile increase in the past year, which would help the 28-year-old North Carolina native in his business pursuits, which include being an entrepreneur, real estate broker, and community organization founder. Matt will be looking for his first ever love on The Bachelor, and while there are plenty of unknowns still about his season, we do have some idea of what will be in store for us when we tune in.
First of all, things are still on track for The Bachelor to start filming by late September, when it generally starts taping episodes, anyway. Now, here's the tricky part: we don't have any idea what Matt's season will look like yet, because no one knows if worldwide health conditions will be safer by then, or not.
ABC's Vice President of Alternative Programming, Rob Mills, spoke to On Air with Ryan Seacrest just a few days after Matt was announced as Bachelor to talk about how they were going to film seasons in the coming months, and the key with his season is going to be flexibility. Because no one knows what the world is going to look like come late September, they're open to filming The Bachelor at that infamous mansion, and possibly having some travel (maybe even by bus!). But, if things aren't that safe yet, everyone is on board with filming in the same manner as Clare's season. None of those potential details have been ironed out, though.
On the upside, Mills also confirmed that competition to get on Mike... I MEAN, Matt's season of The Bachelor is already at a fever pitch. In the five days between Matt being confirmed and Mills appearing on Seacrest's show, they had 6,500 new applicants who'd like to try and win Matt's heart, which is a record in that time span. Let's hope they pick some good ones. And, by "good" I mean at least 60% crazy troublemaker, because that's what this franchise is all about! As is usually the case, photos and bios for these ladies will probably be released a few weeks before Matt begins to tape his season.
Bachelor In Paradise - 2021
That's right, Bachelor Nation. I hate to ruin this little bit of potential summer joy for you, but there is pretty much no hope for Bachelor in Paradise to air in 2020. As we know, things are already seriously backed up, with Clare's Bachelorette not even filming until probably mid-July, and airing this fall. On top of that, Matt's Bachelor season will (hopefully) be in full swing this fall, and in addition we don't even know if it will be safe for our sexy singles to head to a Mexican beach to kiss (eeewwww) and cry their hearts out in the coming weeks.
Because of the filming delay with Clare's season, we obviously wouldn't have a fresh of a crop of rejects... I MEAN, lucky singletons (I keep doing that, don't I?) to populate the show. So, while there hasn't been any clear confirmation on this, it would seem that we'll have to wait until the end of next summer (all things being better than they currently are) to see if anyone who didn't find love with Matt or Clare will be able to give it another shot while sweating through their shorts in a tropical locale.
That's everything we know about the upcoming seasons of The Bachelorette, The Bachelor and Bachelor in Paradise. Right now, we don't have any word on whether or not other franchise entries like The Bachelor: Listen to Your Heart or The Bachelor: The Most Unforgettable – Ever! (not to mention that planned show focusing on senior citizens) will also be on tap for us in 2021. So, be sure you stay tuned to CinemaBlend for the latest, and answer our Bachelor Nation poll, below!
This poll is no longer available.
Your Daily Blend of Entertainment News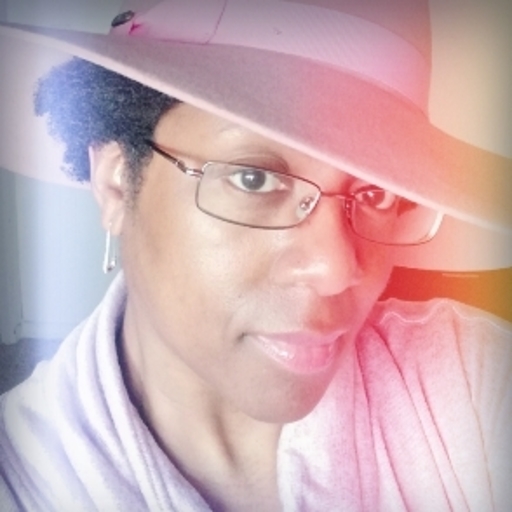 Yennefer's apprentice, Gilmore Girl; will Vulcan nerve pinch pretty much anyone if prompted with cheese...Yes, even Jamie Fraser.