The Stand Miniseries EP Reveals The Biggest Advantage The New Version Has Over Original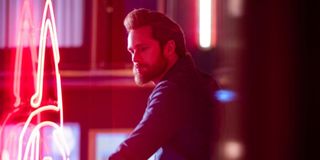 At long last, The Stand miniseries is coming to CBS All Access. First announced in 2014, the series, an adaptation of Stephen King's 1978 novel, was originally being developed as a film. However, it evolved and was later envisioned as a ten-episode miniseries. Now, The Stand's executive producer Josh Boone reveals the biggest advantage the new version has over the original miniseries.
New Mutants scribe and director Josh Boone has been trying to adapt Stephen King's novel to live-action for some time and he has followed The Stand's journey from Warner Bros. to CBS All Access over the years. It has been over two decades since the 1994 adaptation, and Boone cited a very clear advantage that the new miniseries has over the original. Here's what he told /Film:
It sounds like The Stand is going to delve further into the dark content of its source material. The novel actually begins with a plague eradicating most of Earth's population and, when framed within the context of our current health crisis, the miniseries may be hitting a bit closer to home than usual. That said, the fact that Josh Boone is fully embracing "the R-rated content" means that The Stand may more closely resemble the horror elements of the novel.
Perhaps yet another difference between the upcoming adaptation and its predecessor is that the CBS All Access series will consist of ten episodes versus the four episodes that 1994's The Stand received. More episodes means there's more time to flesh out some of the storylines that may have been cut from the original The Stand series and that's always a good thing.
Not only will The Stand lean into its darker material, but it boasts an excellent cast that includes Dead to Me's James Marsden, Star Trek: The Next Generation alum Whoopi Goldberg, and Big Little Lies actor Alexander Skarsgård among several other known actors. With Josh Boone also directing the premiere and finale episodes of the miniseries, as well as Stephen King writing the final episode, everything seems to have come together quite nicely.
The Stand does not yet have a scheduled premiere date, but it's expected to debut on CBS All Access at some point this year. Stay tuned to CinemaBlend for updates. In the meantime, be sure to check out our 2020 fall TV premiere guide for even more series to watch.
Your Daily Blend of Entertainment News