Batwoman: 7 Questions About Season 2 With Javicia Leslie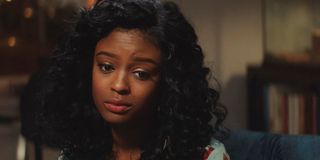 The CW's Batwoman got quite the shakeup when it was revealed it would be losing lead actress Ruby Rose following Season 1. The series would be forced to recast its Batwoman, but as opposed to going with a straightforward recasting, the series really flipped the script on fans. The series brought in actress Javicia Leslie to play Batwoman, but she will not be playing Kate Kane.
Javicia Leslie will be playing Ryan Wilder, another character who donned the suit of Batwoman. The casting along with some of the other reveals of Season 2 has created a lot of questions, and there's a lot to ponder in regards to how this whole season will shake out when the time comes.
How Will Ryan Wilder Connect With Previously Introduced Characters?
We know that Ryan Wilder will enter Batwoman looking to become the next caped crusader after Ruby Rose, but the how is a mystery. Season 1 of Batwoman and its characters were incredibly connected to Kate Kane, so much so that introducing an entirely new character will create a question of how this season will possibly continue these stories with someone unrelated to Kate minus the mantle of Batwoman.
Obviously there are plans in place and the Batwoman staff has been re-writing Season 2 to accommodate all these changes, so it's not like no one is aware of the problems introducing an entirely new lead has created. Current teases have said that there will be in a love-triangle with Luke, Mary, and a third unknown character. Could it be Ryan is the third that works into this story? Perhaps not, and she'll merely be in on helping uncover the mystery behind Kate's sudden disappearance.
How Will Batwoman's Role Be Impacted In The Arrow-verse?
It's worth noting that Javicia Leslie's casting affects more than just Batwoman. The CW's Arrow-verse is inter-connected, and with Ruby Rose's exit comes all the heroes' previous encounters with it. Plus, Kate Kane was supposed to be a Paragon special to the universe following the Crisis On Infinite Earths crossover special, so who knows what the cosmic implications of her leaving will have on the world.
We do know that prior to Ruby Rose's exit, there had been talks for a crossover between Batwoman and Tyler Hoechlin's Superman, who is set to star in Superman and Lois. No word on how the re-casting will effect that, though I'm sure a crossover will need to happen to eventually address this character switch. No doubt there will be some comedy in the moment, assuming the circumstances behind Kate's disappearance aren't known at that time.
Who Is The Villain In Batwoman Season 2?
Prior to the recasting, it was teased in Season 1 and ahead of Season 2 that Safiyah Sohail would be the next big bad of Batwoman. It's possible that's still the case, and that the story is being re-written to accommodate the exit of Kate Kane, but that has yet to be stated by showrunner Caroline Dries.
Given that Safiyah Sohail's story wasn't explicitly connected to Kate Kane, she certainly could be a villain appearing in Season 2. Whether or not she'll be the big bad or those plans have changed we just don't have the answers for yet. Obviously there's a long list of Batman villains to choose from, so it would be nice to hear Season 2 is set to re-introduce one of the greater rogues in Gotham City or that plans for Hush are still on track.
When Will We See A Season 2 Trailer?
The pandemic and production shutdowns delayed a lot of television and movies across Hollywood, and The CW was no exception. The Arrow-verse fall lineup has been pushed to 2021, and it's looking like Batwoman will premiere in January even with the changes so far. With that in mind, when should audiences expect to see a trailer for the new season?
Unlike other Arrow-verse shows like The Flash, Batwoman Season 2 did not have a trailer at DC Fandome. With the season supposedly starting in January, I would assume a trailer should be arriving sometime in mid-to-late fall, though winter is an option as well. Basically anytime before the premiere is game, though I would reckon a trailer will come not long after our first looks at Javicia Leslie's Batwoman.
How Many Episodes Will There Be In Season 2?
Batwoman and other shows on The CW have been known to have long seasons, but that number has varied throughout the years. Typically, an Arrow-verse season falls somewhere in the ballpark of 20 episodes, with around 2-3 more episodes not at all a rare thing to be thrown in. Will this still be the case with Batwoman Season 2?
We can't say for sure considering parts of Season 2 have been confirmed to have been re-written to accommodate for the casting change. Still, with no indication Season 2 will be a shortened season or something to that effect, the immediate assumption shouldn't necessarily be that a full-length season is out of the question. If production can resume, there's no reason to doubt a standard length season will be out of the question.
Will Finding Batman Still Be A Focus Of The Series?
Part of Batwoman's major story going in was that Kate Kane was trying to discover what happened to her cousin Bruce Wayne, who is also Batman. Batman's whereabouts were always a point of key interest in the series, but a plot thread that could be difficult to deliver on given the struggles DC live-action shows have had trying to get the Caped Crusader to appear in costume on screen.
Now, with Kate Kane's Batwoman gone, the mystery may shift for Ryan Wilder to figure out what happened to her. Perhaps Kate and Bruce are hanging out in the same place? It seems highly unlikely given Ruby Rose likely won't return to the series to reprise the role, but with no promises that Batman will ever re-appear, I guess that's certainly a possibility.
Will Batwoman's Story Tie In With Any Other Batman Projects?
Batwoman is doing a soft reboot at a time where there's a lot happening with DC on the big and small screen. We have different Batmen of different universes collaborating in an upcoming Flash movie, which stars a Flash that had a brief cameo in Crisis On Infinite Earths. Take that and the fact that DC is developing The Batman with a companion HBO Max series, and I have to wonder if there will be any crossover between Batwoman and these projects.
My assumption is no, if only because DC had, outside that cameo, tried its best to keep its movies and television world separate. Still, there's some stuff happening with Batman I never thought I'd see before in movies, so I'm choosing to stay optimistic that could translate over to the television side of things as well. Let's cross our fingers and hope for the best!
As previously mentioned, Batwoman Season 2 is expected to premiere on The CW in January 2021. Continue to stick with CinemaBlend for more updates on the show, and for the latest news in television and movies.
Your Daily Blend of Entertainment News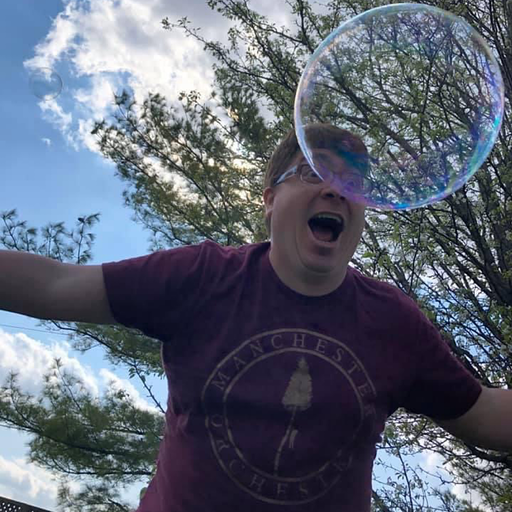 Mick contains multitudes and balances his time reporting on big happenings in the world of Star Trek, the WWE, reality television, and other sci-fi shows.