The Best It's Always Sunny In Philadelphia Episodes (So Far), Ranked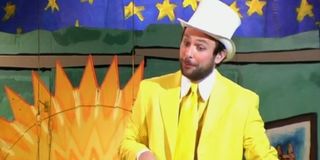 It's Always Sunny in Philadelphia has been going strong for fourteen seasons, with season 15 coming soon. This comedy series about five friends who are terrible people was created by Rob McElhenney and stars him, Charlie Day, Glenn Howerton, Kaitlin Olson, and Danny DeVito. It's Always Sunny in Philadelphia's best episodes are ones that don't shy away from controversial titles and topics, cleverly address societal issues, and make you chuckle all the way through.
For this list, I didn't want to just pick my favorite episodes, or ones that I believe are hilarious, instead, I wanted to select ten episodes that are very funny but also significant to the world of It's Always Sunny for one reason or another. I also tried to select five from the first seven seasons and five from the last seven seasons, to highlight some classic episodes, but also some newer ones that show how the show still creates smart content fourteen seasons later.
10. Reynolds Vs. Reynolds: The Cereal Defense, Season 8, Episode 10
Frank (Danny DeVito) and Dennis (Glenn Howerton) get into a car accident while Dennis is eating a bowl of cereal. The Gang then hold their own trial to see who is at fault in this incident. This is a personal favorite of mine because it's just so funny, and the scene where Mac tries to disprove evolution is just top-notch hilarious writing and a great moment for Mac (Rob McElhenney) as a character. It's a really funny and charming episode but it doesn't add much to It's Always Sunny In Philadelphia in terms of its own series evolution. It's fun to watch, though not particularly groundbreaking.
9. Paddy's Pub: Home Of The Original Kitten Mittens, Season 5, Episode 8
Charlie (Charlie Day) creates mittens for kittens. He now needs to patent it, so that no one (especially members of the Gang) steals his idea. The Lawyer (Brian Unger) once again gets dragged into the middle of the Gang's antics. Meanwhile, Frank, Dennis, and Mac try to come up with their own merchandise for Paddy's Pub. The Lawyer is one of my favorite recurring characters on It's Always Sunny, and this episode was one of his best ones. We learned a lot more about The Lawyer and his life. The ending of this episode was also perfect because it let The Lawyer completely make fools of the Gang. It's a really funny, silly episode that helps to further integrate The Lawyer into their world.
8. The D.E.N.N.I.S. System, Season 5, Episode 10
Anyone who watches It's Always Sunny knows that Dennis is probably a serial killer. At the very least, he's a sociopath. There are many episodes that point this out and support this theory, but one of the best that showcases Dennis's sociopathic tendencies is "The D.E.N.N.I.S. System." Viewers watch as Dennis tortures poor innocent women (Howerton's real-life wife in this case) all in the art of seduction. The episode is made funnier as we watch the Gang try to use Dennis's system to help them, including Charlie trying to use it to win over The Waitress (Mary Elizabeth Ellis).
7. Chardee MacDennis: The Game Of Games, Season 7, Episode 7
The Gang's shenanigans reach a new high when they play a game that they invented called Chardee MacDennis. Dee (Kaitlin Olson) and Dennis go against Charlie, Frank, and Mac for the chance to smash some action figures. I don't think I have ever enjoyed watching others play a made-up board game as much as I did with this episode. If you're like me, you're hoping one day the crew of It's Always Sunny actually releases a physical version of Chardee MacDennis. The episode is a joy to watch and adds a new fake game into the pop culture landscape.
6. Mac & Dennis Move To The Suburbs, Season 11, Episode 5
I'll admit, I'm an It's Always Sunny fan who generally prefers the earlier seasons, but "Mac & Dennis Move to The Suburbs" is just one of many episodes from recent seasons that highlight the beautiful evolution of the show. The episode is a brilliant psychological horror film told in comedy form.
There are so many things to admire about this episode, like how fascinating, entertaining, and awe-inducing Rob McElhenney and Glenn Howerton's performances are in it. Viewers rarely see episodes set outside the bar, so this one feels like a completely different show because it's set in the suburbs. We also are treated to peak crazy Dennis, and those are my favorite Dennis moments.
5. Hero Or Hate Crime?, Season 12, Episode 6
The Gang brings in an arbitrator to hear their case as they all make claims to a $2 scratcher. The real story is Frank uses a homophobic slur to get Mac's attention and save him from being hit by a piano. The episode then presents a debate about offensive language.
This is an episode that very much pushes the envelope in terms of language, it's also a very important episode because it's the one where Mac officially comes out as gay--something many It's Always Sunny fans hoped for but didn't' expect. It's a big moment for Mac and the show as they finally let a character actually have a moment of growth, "but we still hate Mac. It's not a gay or straight thing, It's a Mac thing.
4. It's A Very Sunny Christmas, Season 6, Episode 13
Every Christmas, Frank tortures Dennis and Dee by getting their dream presents for himself. They have developed a disdain for the Holiday. Charlie and Mac, however, love the holiday... until they learn how dark their Christmases really were. It's Always Sunny isn't a show that does holiday episodes every year. They do them once in a while, and "It's A Very Sunny Christmas" is their best holiday-themed episode. This episode is dark -- Charlie attacks a Santa for heaven's sake -- extremely funny and oddly touching at the end. The episode even makes you feel a little differently about your favorite claymation Christmas specials.
3. The Gang Tries Desperately To Win An Award, Season 9, Episode 3
The Gang decides to enter Paddy's Pub in a best bar contest. They're fed up about never winning any bar awards and want to prove themselves by making a few changes. "The Gang Tries Desperately To Win an Award" is the cast and crew of It's Always Sunny's clever way of criticizing the Emmys and other award shows for ignoring them when it comes to award season.
It's also an episode that criticizes the whole system in general, like how black shows rarely win awards, and how very formulaic (often cheesy) comedies are usually rewarded the most. Since the episode aired in 2013, the Emmys have become more diverse in its nominations and winners, but It's Always Sunny is still shamefully left out of the award season conversations. Personally, this is my favorite episode of It's Always Sunny because it's funny but also contains so many layers (like many of the series' episodes) wrapped up in what seems like a silly premise.
2. The Nightman Cometh, Season 4, Episode 13
Charlie decides to write a musical, and he has the Gang play various parts in it, such as troll, nightman, dayman, little boy, and waitress. "The Nightman Cometh" is an It's Always Sunny classic because it's the gang cashing in on the random musical episode craze and making one true to the series--the songs are weird but catchy, inappropriate content, a Shyamalan level twist at the end, and the Gang doing everything in their powers to mess it up for Charlie.
He may be illiterate but Charlie thrives when working on passion projects. "The Nightman Cometh" is an episode that many fans source as their favorite or the one they've seen the most times, which is understandable because of its unique style and entertainment level.
1. Charlie's Work, Season 10, Episode 4
When I first saw "Charlie's Work," I didn't get the hype. It was an all right episode but didn't bring me instant joy like some of the other ones. However, after a second viewing (and several others), I began to get why people love this episode so much, and no it's not just because the focus was Charlie, who is the least despicable of the bunch.
Charlie is often the sidekick in various schemes, but when he's allowed to take charge, he often proves himself smarter and more creative than the entire gang combined. We witness this in "The Nightman Cometh" and then stunningly in "Charlie's Work." Charlie executes two brilliant plans, but by the end of the episode, once again, he gets brushed off by the gang as just a low-level member.
This episode is unique because it's filmed mainly as a continuous tracking shot, similar to 2014's Oscar-winning Birdman. This is one of It's Always Sunny in Philadelphia's most ambitious episodes, both in front of the camera and behind the scenes.
Since I've seen most of the It's Always Sunny In Philadelphia episodes several times, it was hard to narrow it down to only a chosen ten. There are so many more I would have liked to include, such as "Dennis and Dee Go On Welfare," "The Gang Broke Dee," "The Gang Dance Their Asses Off," "The Gang Gets Analyzed," and "The Gang Turns Black." If we missed some of your favorites, let us know in the comment section.
It's Always Sunny in Philadelphia will (likely) return to FXX in 2021.
This poll is no longer available.
Your Daily Blend of Entertainment News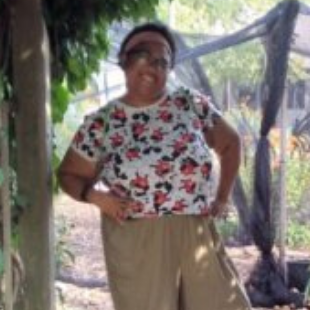 Spent most of my life in various parts of Illinois, including attending college in Evanston. I have been a life long lover of pop culture, especially television, turned that passion into writing about all things entertainment related. When I'm not writing about pop culture, I can be found channeling Gordon Ramsay by kicking people out the kitchen.