The 11 Best Musical TV Episodes Of All Time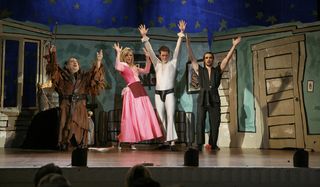 TV has seen a handful of musical and music-based TV shows over the years, and some have been far more successful than others. Sometimes, series take big risks to produce a musical episode that puts its actors in the spotlight in a brand new way, and it doesn't always pay off. Every once in a while, however, we get a musical episode that is especially unforgettable, whether because it was hilarious or poignant or just plain bizarre. The CW is set to air a musical extravaganza crossover between The Flash and Supergirl next week, and it looks like it could either be totally awesome or an absolute flop. In honor of all things musical, take a look at our picks for the 11 best musical episodes of all time!
"Psych: The Musical," Psych
Psych aired its big musical as a two-hour event between Seasons 7 and 8. It was several years in the making, and it didn't hold back in delivering musical numbers. The event included no fewer than 14 original songs, which ranged from epic to intimate. It also featured Anthony Rapp of Rent as the guest star, which automatically meant that at least some of the music would be good. The plot pitted Shawn, Gus, and the rest of the Psych crew against the criminally insane convict/gifted playwright Z who turned out to be much more than he originally seemed. The mystery itself wasn't the best, and there were continuity errors, but it was a solid musical episode always worth a rewatch.
"Mayhem Of The Music Meister," Batman: The Brave And The Bold
When most of us think of "best TV episodes of all time," we probably don't think of animated superhero series. That said, Batman: The Brave and the Bold absolutely nailed a musical episode back in Season 1 with "Mayhem of the Music Meister," which managed to pack six original songs into 22 minutes. Neil Patrick Harris lent his voice to the episode to play the titular Music Meister, who used his ability to control others through song to force legendary superheroes and villains to sing, dance, and do his dastardly deeds for him. "Mayhem of the Music Meister" earned an Emmy nomination for Outstanding Music Composition for a Series, and it definitely deserves a spot on this list.
"That '70s Musical," That '70s Show
That '70s Show got musical for its landmark 100th episode in Season 4. Fez landed the part in the school musical, but he grew to worry that his pals didn't intend to show up and watch his performance. We got a look into his brain throughout the episode as he daydreamed and fantasized his way through musical numbers, all featuring his friends singing and dancing to classic '70s songs. We got some fabulous performances with the characters all trussed up in the best of the worst fashion of the era, and even Red got in on the singing action. It was a fun half hour and wonderful way to celebrate the show hitting Episode 100.
"The Devil's Hands Are Idle Playthings," Futurama
Way back in 2003, Futurama was on the verge of permanent cancellation from Fox, and the Season 4 finale "The Devil's Hands Are Idle Playthings" was written as the series finale. It was a musical that followed Fry's earnest (and funny) attempts to learn an impossible instrument to try and impress Leela. He wrote an earnest opera based on her life, and although everything inevitably went wrong, the episode was a success.The cast wasn't entirely comprised of singers who could do more than carry a tune, and none of the musical numbers were exactly showstoppers, but Futurama packed so much heart into the songs that "The Devil's Hands Are Idle Playthings" goes down as one of the greatest episodes of the series and a wonderful example of a musical episode.
"Fan Fiction," Supernatural
Supernatural also got musical for a landmark episode, although "Fan Fiction" didn't feature any of its regular cast members bursting into song. The big 200th episode in Season 10 took Sam and Dean Winchester to an all girls high school to investigate unexplained disappearances on campus. They discovered that the drama club was comprised of girls who were huge fans of the Supernatural book series and wrote their own musical based on the books. Songs like "The Road So Far" and "A Single Man Tear" were hilarious nods at some of the running gags of the series, and the girls' rendition of "Carry On Wayward Son" was surprisingly touching. Supernatural is known for making nods to its fan base, and "Fan Fiction" was a an grand tribute to all of them.
"Brown Betty," Fringe
Fringe took a break from the sci-fi for Episode 19 of Season 2. After Peter bailed on his pals and returned to his original home on a parallel Earth, Walter got spectacularly high on a batch of self-grown marijuana called "Brown Betty" and told a bizarre fairy tale to Olivia's young niece. In Walter's story, Olivia was a 1940s-era private detective investigating the theft of Walter's glass heart by conman Peter. The Brown Betty-fueled versions of the characters sang songs from a variety of genres, ranging from Stevie Wonder's "For Once in My Life" to Traffic's "The Low Spark of High-Heeled Bows" to "I Hope I Get It" from A Chorus Line. It was a bizarre but surprisingly poignant episode, and it is one of the most memorable of the series.
"The Bitter Suite," Xena: Warrior Princess
Xena: Warrior Princess was a series that combined fantasy with mythology and a dash of camp. Despite all the epic characters and grandiose plots, however, Xena was at its heart the story of Xena and her best friend and companion Gabrielle. The two were undeniably close throughout the run of the series (and they likely would have become more than just friends if the show hadn't aired in the 1990s), but there was a time when a massive rift split them apart. It wasn't until the Season 3 musical episode "The Bitter Suite" that the two women were able to overcome their anger toward one another and embrace their love for each other once more. With songs like "Hate Is the Star/Hearts Are Hurting," Xena and Gabrielle came together once more, and Xena felt like Xena again.
"Sectionals," Glee
Technically, the entire Glee series was made up of musical episodes, and there were more than a hundred to choose from for this list. That said, there's really no beating Season 1's midseason finale "Sectionals" for the classic underdog story of New Directions and its crew of misfits. "And I Am Telling You I'm Not Going" was one of the first major showcases for Mercedes' killer set of pipes, and "You Can't Always Get What You Want" was practically perfect. The highlight, however, has to be Rachel's rendition of "Don't Rain On My Parade." Is there any more ultimate Rachel song? It took place in only the thirteenth episode, but it was one of Lea Michele's best performances, and it helped land "Sectionals" a spot on the list of best TV musical episodes.
"The Nightman Cometh," It's Always Sunny In Philadelphia
It's Always Sunny in Philadelphia has regularly aired episodes that would be downright ridiculous if not starring the gang of degenerates. In the Season 4 finale, "The Nightman Cometh," Charlie wrote a musical, claiming that he just wrote it for no reason. The rest of the gang protested that nobody writes a musical for no reason, but they all wanted to take part. Naturally, Charlie's musical falls apart immediately as Mac and Dennis switched parts despite the fact that the switcheroo meant Dennis' character was called upon to make out with Dee's. Frank was happy to play the troll, although his mispronunciation of "boy's soul" for "boy's hole" made a certain song pretty... well, questionable. The reveal that the entire musical was Charlie's plot to propose to the Waitress was a perfect cap to the episode...which also featured a nod to Charlie's illiteracy, and Charlie's illiteracy is always funny.
"Once More, With Feeling," Buffy The Vampire Slayer
"Once More, with Feeling" is undoubtedly one of the most well-known musical episodes of TV history, and for good reason. The episode featured all of the main characters breaking out into song as some point, although some less prominently with others. Despite a premise that could have been downright silly, the demon that compelled the people of Sunnydale to sing unearthed several ugly truths that the characters were hiding, and dynamics were changed in a lasting way. Buffy finally revealed that her friends had pulled her out of heaven rather than hell as they had believed, and the episode culminated in a kiss between Buffy and her former nemesis, Spike. It also shone a spotlight on Anya's fear of bunnies, which became a fantastically irrational facet of her character.
"My Musical," Scrubs
If any show knew how to combine humor with heart by mixing up its format, that show was Scrubs, which featured a variety of musical numbers over the years. Unlike most of those numbers, however, the songs of "My Musical" in Season 6 did not take place in any of J.D.'s daydreams. Instead, they were symptoms of a patient's brain aneurysm, and she heard all the chatter around her as songs. We got everything from the energetic "Welcome to Sacred Heart" group number to the Grease-esque "Friends Forever" to the deeply emotional "What's Going to Happen," and the episode packed a lot of plot into 23 minutes. It by far ranks as one of the greatest musical episodes of all time.
Did we miss any of your favorite musical episodes? Let us know in the comments! Also, be sure to check out our midseason TV premiere schedule and our summer TV premiere schedule to see your upcoming viewing options.
Your Daily Blend of Entertainment News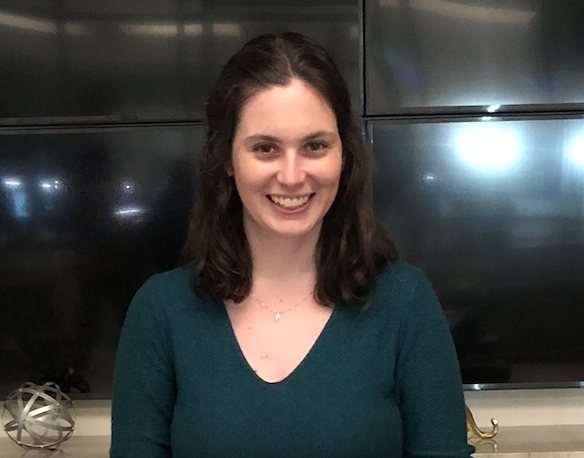 Laura turned a lifelong love of television into a valid reason to write and think about TV on a daily basis. She's not a doctor, lawyer, or detective, but watches a lot of them in primetime. Resident of One Chicago, the galaxy far, far away, and Northeast Ohio. Will not time travel and can cite multiple TV shows to explain why. She does, however, want to believe that she can sneak references to The X-Files into daily conversation (and author bios).