Big Brother Spoilers: Who Will Be Evicted Week 5?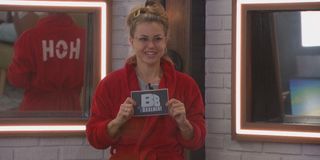 Warning! The following contains spoilers from the Big Brother live feeds as of Wednesday, September 9. Read at your own risk!
The game is heating up in the Big Brother All-Stars house, and things are getting personal. Well, unless you consider it all gameplay, but that's a question for Da'Vonne Rogers and Christmas Abbott to hash out at a later date. Right now there's a decision for the house to make on whether they're keeping Da'Vonne or Bayleigh Dayton, and the decision this week isn't as cut and dry as it appears.
As of now, the house looks to be leaning towards Bayleigh Dayton leaving pre-jury, but there are plans in motion to attempt to change that. Here's the situation so far, and who could be Bayleigh's saving grace if the vote does come down to the wire.
Christmas Is Willing To Carry On With Da'Vonne, But Not Bayleigh
Da'Vonne Rogers, Christmas Abbott, and Bayleigh Dayton all went to war on Labor Day following Christmas' decision not to use the Power of Veto. Since that big fallout, Christmas has mended a bridge of sorts with Da'Vonne but isn't too interested in doing that with Bayleigh. She expressed that she feels the encounter will only trigger another fight, especially when she doesn't feel she should be sorry for not bending to Tyler Crispen's will.
The Head of Household doesn't always get what they want on Big Brother, but that has certainly been the case for Big Brother All-Stars. If Christmas is making it clear she wants Bayleigh gone, floater voters like Kevin Campbell and Ian Terry will vote that way unless they know of another plan. Right now, the majority alliance has no reason not to give Christmas what she wants, so there's a low risk on many of their ends to send Bayleigh home.
Bayleigh Does Have People Who Want To Save Her
Bayleigh Dayton may have more of an uphill battle to fight compared to Da'Vonne Rogers, but she isn't without some allies. David Alexander was vocal about making a push to save Bayleigh ahead of Thursday, and he caught the ear of Enzo Palumbo who would also like to help make it happen. Enzo doesn't know if they can get the votes, but he did confirm to David that keeping Bayleigh in the house was better for his game than having her out.
Ahead of Christmas' Head of Household, that was an opinion Cody Calafiore shared as well. Keeping Bayleigh Dayton in the game would keep Tyler Crispen on his toes, which is important for them to keep a target off their back. If Cody could be swayed into voting against Christmas, I think you'd see several people like Dani Briones and Nicole Franzel follow suit.
Plus, keeping Bayleigh Dayton in the house would keep Christmas Abbott on her toes, and perhaps give the majority alliance an opportunity to sacrifice the lowest person on the ladder. Christmas only did what they asked her to do by putting up Bayleigh and Da'Vonne Rogers, but in a game that's being played aggressively nice, the slightest bit of tension will be pounced upon to make targets out of people.
Will Tyler Have Any Key Role In Who Stays And Who Goes?
Tyler Crispen has been good at keeping the heat off of him following that whole fallout over wanting to throw himself on the block, but he may be forced into a deciding vote if things get close. For Tyler's game, it's probably best if Bayleigh Dayton goes at this point because it's clear neither one of them has ever really gotten over their blowup in Season 20. That's going to continue throughout this game if she stays, and Tyler has to consider that.
Weirdly enough, the biggest advocate for Tyler to vote for Bayleigh Dayton is Da'Vonne Rogers. She recently heard from her friend that she was throwing in the towel, and immediately went to work to try and make sure Bayleigh and Tyler reconnect and campaign. It's truly a bizarre move from a game stance, though admittedly sweet to see Da'Vonne put her game aside to console and try to help a friend even though there's a chance she'd head home before that.
The question is, will any amount of talking between Bayleigh and Tyler sway him into wanting to keep her? Personally, I think the fact of the matter is that neither of them is able to move past what happened in Season 20, and Tyler has secretly wanted Bayleigh out of the house for some time. He just didn't want to be the cause of it happening, and Bayleigh and Da'Vonne aren't in the majority alliance. Tyler is in a safe place in the game at the moment, so for him to stick his neck out to save someone who may actively target him isn't really a call I'd expect him to make.
What If Bayleigh Does Talk To Tyler And Christmas And Fixes Things?
Even in the event that Bayleigh Dayton does effectively talk to Tyler and Christmas and fixes things, I still think it wouldn't be enough to save her. Da'Vonne Rogers has a reputation for never winning comps, and will be seen as easy pickings as the weeks wind down.
Bayleigh Dayton, on the other hand, has gained a reputation for being one of the main reasons why Tyler Crispen lost Big Brother Season 20. It has been said a few times this week (including once by Bayleigh) that she would poison the jury house, and make sure the person she likes the least loses the game. Everyone knows that jury management is a key aspect in this game, and that jurors rarely respect gameplay as much as how they were treated by the final two people in the house.
For that reason above all else, I think Bayleigh Dayton will be voted out. No one wants somebody with a heavy influence in the jury house throwing votes away from them, and Bayleigh is well-liked. People will at least hear her out, and in comparison, Da'Vonne gave Nicole Franzel the winning vote in their season despite their differences. Isn't that the person who would be better to have in the jury house?
Big Brother All-Stars airs on CBS Sundays, Wednesdays, and Thursdays at 8:00 p.m. ET. Continue to stick with CinemaBlend for all the latest on the game, and for more happening in television and movies.
Your Daily Blend of Entertainment News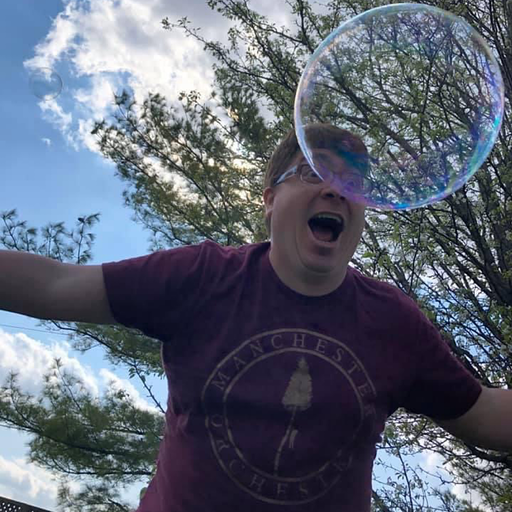 I like good television but also reality television. His day largely consists of balancing his workload between reporting on the latest and greatest news in Star Trek and other sci-fi, as well as 90 Day Fiancé, WWE, Big Brother, and more.