The Big Brother All-Stars Houseguests Most Likely To Win Season 22, Ranked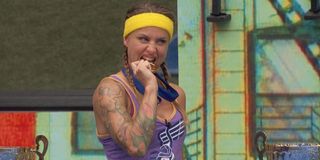 Warning! The following contains spoilers from the Big Brother All-Stars live feeds as of Sunday, October 4. Read at your own risk!
Big Brother All-Stars is down to its final competitors, and one of them is guaranteed to win Season 22. Obviously, some competitors have a better shot than others at this point, but who has the greatest chance out of those remaining?
The following is a ranking on who's most likely to win, based on their performance throughout the game and current status in the house in Week 9. Based on that, and a couple of scenarios that can come from the upcoming weeks, this is who is the most likely winner of Big Brother All-Stars.
6. Nicole Franzel
This shouldn't be too surprising to anyone who watched Big Brother All-Stars this season, but I think Nicole Franzel is absolutely least likely to win. With no comp wins under her belt to this point she's had little power in The Committee the entire game, and even the things she's pushed for were overruled by the others within her alliance. Despite that Nicole enjoyed a pretty safe run in the house, with the only real scare coming in her being nominated back-to-back during the Triple Eviction night.
Even if Nicole Franzel finds her way to the Final 2, she faces some major hurdles to win Big Brother All-Stars. No one in the jury (or still in the house) is eager to make Nicole the game's first two-time winner, nor would many argue she deserves it. Nicole also burned some bridges with a deceptive vote against Ian Terry which caused friction between Da'Vonne Rogers and David Alexander. Those three likely wouldn't vote for her to win, but truth be told I'm not sure anyone else would either besides maybe Dani Briones. Nicole may stay in the house longer than a few on this list, but the odds of her winning are next to none.
5. Tyler Crispen
Tyler Crispen's second outing in Big Brother has been much different from his first, and a lot more stressful on him. The puppetmaster of Season 20 has struggled to implement his gameplan from the jump and did some damage to his game when he tried to self-evict when Bayleigh Dayton and Da'Vonne Rogers went up on the block. Despite that, Tyler has won two Head of Households and two veto competitions. Still, he stands a good chance of going home before the Final 5.
This is due to a play in which he and Christmas Abbott tried to flip the vote and save David Alexander over Nicole Franzel during the Triple Eviction. The move got him and Christmas up on the block and with Christmas aligned in Memphis Garrett's Wise Guys alliance, the chances of Tyler staying in the house over her aren't great. Nicole wants him out, and with Tyler being the guy on the outside, Memphis voting to save Christmas should seal his fate and send him to the jury house.
4. Christmas Abbott
Christmas Abbott has had a quiet game in Big Brother All-Stars, minus that week she got in the season's only fight with Da'Vonne Rogers and Bayleigh Dayton. She has one HoH win in the game so far, and two solid veto wins. She also didn't seem to have a clear gameplan a majority of the game, minus a Final 2 with Tyler Crispen. That and an alliance offer from Memphis Garrett that recently fell into her lap likely saved her skin from elimination in Week 9, but can she spin it into a win?
Christmas Abbott has some level of protection in the game, but she'll need a lot to go right to win. I think Christmas would almost have to survive two more nominations and maybe win the first spot in the Final 2 to make it there. In any other scenario I see her being taken out before Nicole Franzel, and it's not entirely out of the question she survives the nomination week with Tyler. Whatever the scenario, I don't think Christmas has the votes to beat anyone other than Nicole Franzel and possibly Enzo Palumbo. She has a chance to win, but I wouldn't say it's a good chance.
3. Enzo Palumbo
The "meow meow" Enzo Palumbo has played what might be the best social game of Big Brother All-Stars. While it's true that he's one of three houseguests who hasn't seen the block to this point, he's the one that has accomplished that doing the least in competition. Enzo won the first veto and the Week 4 HOH, and since then has largely laid low as a friend of The Committee.
Enzo has enjoyed all the benefits of being in the majority alliance without actually being involved. Additionally, he's managed to be on good terms with nearly everyone in the house, to the point that I question whether anyone would vote against him in a Final 2. Of course, his lack of competition wins will make him a hard sell against anyone who isn't Nicole Franzel, so Enzo would have to rely on a bitter jury or start winning more comps in the immediate future.
2. Cody Calafiore
Cody Calafiore has three Head of Household wins, three veto wins, and has effectively controlled the nominations with few exceptions since Big Brother All-Stars began. Cody also has the most allies in the house and is effectively aligned with everyone remaining in some way. Getting him out will not be an easy feat, especially with his recent streak of comp wins.
With that said Cody's greatest strength of being everyone's friend could be his undoing. Cody has a solid claim to the game against Christmas, Nicole, Enzo, and Tyler, but I legitimately no longer believe he'd beat Memphis Garrett in a Final 2. While both men are nearly equal in terms of competition accolades, Memphis has promised every person who has been booted from the house so far that he had their back. There are more than a few people in the jury who thought Cody would protect them and he didn't. If Cody goes up against Memphis in Final 2, I think there's a good chance he'd lose the vote to win.
1. Memphis Garrett
Memphis Garrett has Three HOH wins so far, one veto win and has as equal of a claim to forming The Committee as Cody Calafiore does. He hasn't been nearly as likable as Cody in the house, but as I mentioned earlier, that may be the deciding factor because Memphis hasn't broken many (if any) promises to those in the jury house.
Memphis is also in a great spot to make the Final 2 at this stage, with strong alliances with everyone left in the house minus Tyler Crispen and Nicole Franzel. Take that, plus the fact that I think he has a solid chance of beating out Cody Calafiore in a Final 2 vote, and it's hard to argue that he's not the person to beat in this game. Whoever is left would do well to get rid of him immediately, though I don't see that happening. Barring a bad comp performance in the next couple weeks, I see this being Memphis' game to lose.
Big Brother All-Stars airs on CBS Mondays, Wednesdays, and Thursdays. Continue to stick with CinemaBlend for more on the game, and the latest happenings in television and movie news.
Your Daily Blend of Entertainment News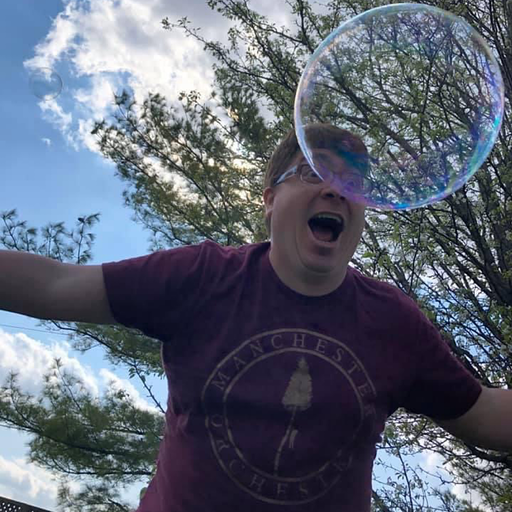 Mick contains multitudes and balances his time reporting on big happenings in the world of Star Trek, the WWE, reality television, and other sci-fi shows.