How Star Trek: Discovery Gives Star Trek Its Greatest Challenge Yet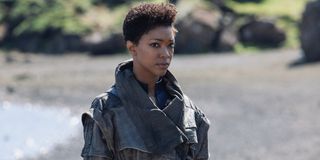 Warning! The following contains spoilers for the Star Trek: Discovery Season 3 premiere. Read at your own risk!
When Star Trek: Discovery teased Michael Burnham and friends were going to help rebuild Starfleet in Season 3, I really took for granted just how much work they'd have to do. I figured The Burn wasn't a great deal for Starfleet and the overall state of the Federation, but the Season 3 premiere revealed this event may present the biggest challenge a Star Trek series has faced yet.
The Burn didn't just affect Starfleet; it practically decimated it. The Burn is an event that occurred 100 years before Michael's arrival in the future, in which all the universe's dilithium spontaneously exploded. The result destroyed all warp-capable vessels, and also did a good deal of damage to any planet that relied on it as a valuable resource. As we learn by the episode's end, the event destroyed Starfleet almost entirely, as well as the United Federation of Planets.
This sets up Star Trek: Discovery to "boldly show" a whole season revolving around a universe in which Starfleet and The Federation essentially don't exist. It means countless changes for the world of Star Trek: Discovery, and will give viewers a look at the Star Trek universe without the watchful eye of one of the universe's greatest military forces watching out for it.
The Federation and Starfleet were generally seen as the peacekeepers in past Star Trek shows, frequently serving as the mediator between civilizations in conflict and protectors against anyone trying to disturb the peace. The assumption is the universe has fallen into chaos in its absence, and with 100 years to marinate in that chaos, a new post-apocalyptic order may have formed. Michael Burnham has only just arrived in this new reality, but after what little she's heard, she's ready to bring back Starfleet.
For Michael, the decision to resurrect Starfleet is so quick that I myself had to question if it's even the right call. Obviously, the organization has been gone so long that civilizations have found a way to carry on, so will this new normal ultimately call into question the Discovery crew's ideals of Starfleet? Things certainly weren't great for Michael in the premiere, but it didn't seem like the world was too bad from what's been shown so far.
I'm also curious to learn how deeply dilithium-dependent civilizations were affected by The Burn, and whether some beloved civilizations of the past are no longer around in this brave new world. There certainly seemed to be a good deal of Andorians around, but what about the Vulcans, Klingons, or even the Kelpians like Saru? Season 3 of Star Trek: Discovery just opened up its story to so many possibilities, and by shaking up the state of the universe so drastically, could be geared to give fans the best season of a Star Trek series they've seen in a while.
New episodes of Star Trek: Discovery air Thursdays on CBS All Access. Continue to stick with CinemaBlend to stay up to date on what's happening with the series this season, and for more news happening in the world of television and movies.
Your Daily Blend of Entertainment News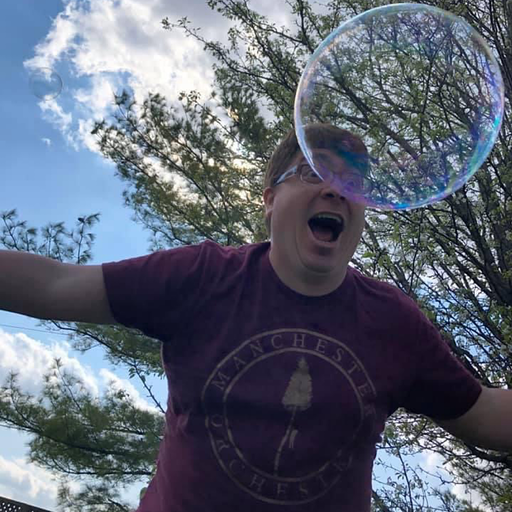 Mick contains multitudes and balances his time reporting on big happenings in the world of Star Trek, the WWE, reality television, and other sci-fi shows.