90 Day Fiance Brought Mike, Natalie And More Couples Back In Drunk And Dramatic Season 8 Trailer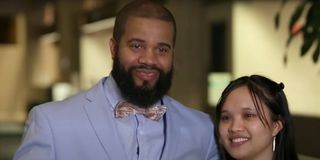 2020 has mostly been a year of spinoffs for 90 Day Fiancé but, now, it's finally time for the flagship series to return to TLC for Season 8. The show that started it all is back for another season, and the first trailer for the series featured returning couples, drunken shenanigans, nudity, and of course, a boatload of drama.
Some couples like Mike Youngquist and Natalie Mordovtseva will be recognized by loyal fans, and the rest are newcomers facing the trials and tribulations of the K1 visa process. For those out of the loop, here's a bit of what we know about the couples returning to 90 Day Fiancé, as well as what we can gather on the newcomers based on the trailer.
Mike and Natalie
American Mike (35) and Ukrainian lover Natalie (35) are back from Season 7, which is somewhat surprising considering their relationship seemed to be on the verge of collapse in the tell-all. Plus, Natalie straight up told producers she did not believe she loved Mike. Clearly, there were some issues the two of them had to work out.
Based on the trailer, it appears Season 8 will address some of those issues and lead to some sort of "coming to terms" between the two of them. As a bit of a spoiler, the couple confirmed they'd gotten married earlier in 2020 though, if there's anything 90 Day Fiancé fans can attest to, it's that getting married on this show is never a guarantee that all problems are solved or that there's a happily ever after ending.
Hazel and Tarik
American Tarik Myers (46) and Hazel Cagalitan (28) from the Philippines were first featured in Season 2 of 90 Day Fiancé: Before The 90 Days and also appeared in Season 3 and in 90 Day Fiancé: What Now?. The couple may be best known for Tarik proposing to Hazel on the beach with an original song -- and because fans often questioned the duo's loyalty to each other due to a supposed lack of chemistry.
Now, it appears Hazel will finally come to America on her K1 visa in Season 8, and she's got some plans. The trailer revealed Hazel is bisexual, and there was a scene in which Tarik was helping her search for a girlfriend. It appears the two are entertaining some sort of open relationship or maybe even a "throuple" situation, which could create some messiness for them in the coming episodes of 90 Day Fiancé.
Zied and Rebecca
Tunisian Zied Hakimi (27) and American Rebecca Parrott (49) return after their debut in 90 Day Fiancé: Before The 90 Days Season 3, and they also appeared in Season 4 o 90 Day Fiancé: What Now?. The two have faced their share of ups and downs across those two shows, as the pair wrestled with cultural differences, a 20-year age gap in which Rebecca is the elder, and her former relationship with a Morrocan man as well as another with a woman.
Despite that, these two are back in Season 8 and, once again, both have confirmed they were married in 2020. As I mentioned earlier, that's only a minor spoiler in regards to the drama that can and often does ensue on 90 Day Fiancé, so I'm sure Zied and Rebecca have much more to their story that audiences have yet to find out about.
New Couples And Drama
As for the newcomers (via PopCulture.com), we have Virginia farm boy Brandon (27) getting frisky with Russian go-go dancer Julia (26), and his parents are concerned. With this, it would appear that he's supposedly forced to choose between life on the farm or his lover. It also looks like pregnancy will come into the mix at some point in the season too, so I'm really excited to see how things shake out for this couple.
Next up, there's New Orleans native Jovi (29), who is trying to make things work with his Ukrainian girlfriend, Yara (25). Yara originally moved because she was pregnant with their child but, unfortunately, she suffered a miscarriage. The two are still together, trying to make the relationship work but, as the trailer showed, Jovi's drinking is a problem. Whether it will be enough for the 90 Day Fiancé couple to call it quits remains to be seen.
Stephanie (52) is a Michigan resident who found love on a trip to Belize, where she met Ryan (27). Stephanie is a successful spa owner and, in the preview, it's clear she has concerns that Ryan may be more interested in her money than he may be in her. In the trailer, Ryan is heard asking Stephanie to bring him watches not just for himself but for his friends as well. Situations like this are not at all uncommon in the 90 Day Fiancé franchise, though I'm hoping this is just a case of Stephanie being paranoid.
Last but not least, we have the longer-haired gentlemen from California named Andrew (32) and his French girlfriend, Amira (28). The two are said to have met online when Andrew decided he was looking to start a family, and they eventually met in Las Vegas. Andrew proposed there but, shortly after Amira's return home, COVID-19 hit. The two are in the midst of the K1 visa process though, with the pandemic ongoing, there was no easy way to bring Amira back to America. The two appear to be dealing with that, while Amira talks to family back home who warn her she may not be in a loving relationship.
These newcomers may be new to TLC, but it's hard not to spot the similarities in each of their stories. I'm just waiting to see which one will start out as the sympathetic subject who is later villainized by the fandom or the person who is, unfortunately, playing their prospective spouse and potentially leading them along for an easy way of obtaining American citizenship. Based on what we've seen in previous seasons, the odds are good that at least one of those scenarios will play out, though we can only wait and see which ones will be the love story we all hoped for and which ones won't.
90 Day Fiancé Season 8 premieres on TLC Sunday, Dec. 6 at 8 p.m. ET. Continue to stick with CinemaBlend for more information on the franchise, and for the latest news in television and movies.
Your Daily Blend of Entertainment News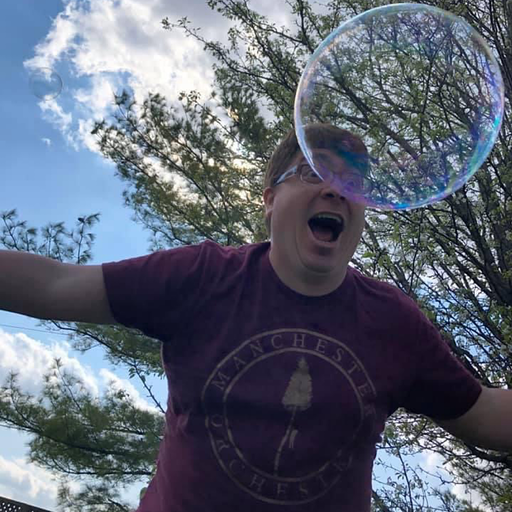 Mick contains multitudes and balances his time reporting on big happenings in the world of Star Trek, the WWE, reality television, and other sci-fi shows.