5 Topics The Fresh Prince Of Bel-Air Reunion Didn't Cover (But I Wish It Had)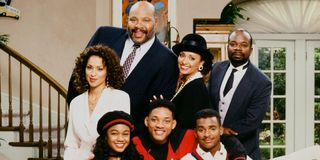 The Fresh Prince of Bel-Air Reunion has finally arrived, and it was actually even better than any of us could have imagined. The HBO Max special brought together the cast and gave them the space to have a sweet chat about their time working on the show. This included their early auditions for the show and the fun rituals they engaged in before tapings. And of course, the reunion also hit on an emotional level through its touching tribute to the late, great James Avery and the raw yet tender conversation between Will Smith and Janet Hubert. It goes without saying that the reunion covered a lot of ground, but it didn't quite tackle everything.
Make no mistake, I absolutely loved The Fresh Prince of Bel-Air Reunion, yet the fan in me still would've loved to have seen a few other topics included. It's entirely possible that they were discussed, as Alfonso Ribeiro recently admitted that material was edited out. They may not seem like hot button topics to some, but they were definitely worth mentioning. So let's take a look at the few topics that weren't brought up on the special:
How The Fresh Prince Of Bel-Air's Theme Song Was Created
Music is a major part of The Fresh Prince of Bel-Air's legacy, and it was present within the special. For instance, viewers saw Will Smith and Jeff Townes (DJ Jazzy Jeff) perform the theme song, "Yo Home to Bel-Air." However, the reunion may have been able to take things a step further by breaking down how they came up with one of the most iconic TV tunes in the history of the medium.
Some may know that the music for the song was written by music icon Quincy Jones. However, Will Smith would later make alterations to some of the lyrics. Being the musical talents that they are, it would have been nice to hear Smith and Townes give their account of how the theme song came together. It would have been particularly cool to hear about what it was like to work with Jones. I mean based on Smith's audition story, he sounds like an interesting guy.
The Mysteries Surrounding The Fresh Prince's Opening Credits Sequence
The show's opening intro has proven to be just as iconic as the theme, as it humorously chronicles Will's journey from the streets of Philly to the posh suburbs of Bel-Air. There are, however, a few things that fans have debated about the opening for years. One of these things is the identity of the actor who plays Will's mom during the sequence. In the show, she was portrayed by Vernee Watson-Johnson for all six seasons, but the opening (which was likely filmed before her casting) features someone entirely different. There's also the matter of the cab driver, who some believe to be show producer Quincy Jones, though these claims have since been shot down.
Admittedly, all of this sounds a bit inside baseball, yet you'd be surprised just how many fans have wondered and discussed these queries. The reunion presented a nice opportunity to finally provide fans with closure on this front. Unfortunately, it just wasn't meant to be this time around. Though I'm still holding out hope that we'll get some concrete answers at some point in the future.
The Fresh Prince's Massive Roster Of Guest Stars
If there's one thing The Fresh of Bel-Air is known for, it's the wide-ranging list of guests who popped up on the show during its six-season run. From Queen Latifah and Zsa Zsa Gabor to Regis Philbin and Chris Rock, the series essentially included a revolving door of talent. These celebrity run-ins would also lead to some of the most memorable episodes. I still laugh whenever I even think about Will and Carlton's laughing gas-infused visit to the dentist with William Shatner.
With all of this in mind, it would have been nice to see the cast reflect on the famous faces they were able to work with. It's not often that a TV show gets to welcome so many big names to its set, and there's a chance some of those meetings may have been surreal for a few of the show's stars. One can only imagine how many additional behind-the-scenes stories the cast has that just revolve around rubbing shoulders with Hollywood veterans like George Wallace and Vanessa Williams.
Fresh Prince Crossovers With Other Hit '90s Sitcoms
One of the best parts of '90s sitcoms were the occasional crossovers between shows. Many likely remember that ABC's TGIF block was known to craft crossover events that would span multiple shows. Well, NBC dabbled in a few crossovers of their own, albeit on a smaller scale. While Fresh Prince didn't welcome any characters from other shows, some members of the Banks family made appearances on other series. In 1995, both Tatyana Ali and Alfonso Ribeiro would jump over to fellow NBC show In the House for the show's Season 2 premiere. And even before that, Karyn Parsons' Hilary found her way into two shows in the form of Blossom and the short-lived Out All Night.
The inclusion of such a segment would speak more to the impact of The Fresh Prince of Bel-Air and just how much of a fixture the show became in NBC's comedy line-up. Sure, the crossovers also provided promotion for Fresh Prince and the others shows involved, but that doesn't take away from just how much fun they were. Again, these are deep cuts but ones that modern fans may have been surprised to learn.
That Time The Fresh Prince Of Bel-Air Was Almost Cancelled After Season 4
You read that right. The Fresh Prince of Bel-Air nearly got the axe two seasons early. Fans may remember that the Season 4 finale, "The Philadelphia Story," ended with Will choosing to remain in his hometown of Philly following a recent visit with the Banks'. Ultimately, the show broke the fourth wall in the Season 5 premiere to bring him back to Bel-Air, but there's more to the story.
By the end of Season 4 in 1994, ratings for new episodes were only slightly higher than those of reruns. So NBC execs thought it would make sense just to end the show and cash in on the syndication profits, since Fresh Prince was already just short of 100 episodes. However, fans wrote letters to NBC and Smith in the hopes that they would drop change course. NBC affiliates also voiced their hopes that the show would go on. And ultimately, Fresh Prince lived for two more seasons.
It's possible that the cast may have wanted to avoid this particular topic, but it's certainly something worth discussing. While it does speak to the somewhat uncertain nature of the entertainment industry, it's also a testament to the love the public had for the series. The show was able to avoid cancellation and thrive during some of NBC's toughest years (just before Friends and ER), and that's something definitely worth reflecting on in a 30th anniversary retrospective.
So is there anything that you wish would have been covered in The Fresh Prince of Bel-Air Reunion? Was it perfect as is? Let us know in the comments! Be sure to keep it here for more Fresh Prince news and more from the world of TV and movie news.
The Fresh Prince of Bel-Air and The Fresh Prince of Bel-Air Reunion are also available to stream on HBO Max.
Your Daily Blend of Entertainment News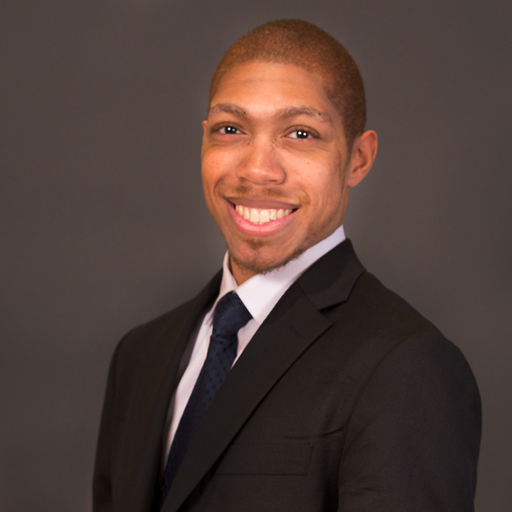 Covering superheroes, sci-fi, comedy, and almost anything else in film and TV. I eat more pizza than the Teenage Mutant Ninja Turtles.