Nate Robinson Got Roasted By Twitter After His Fight With Jake Paul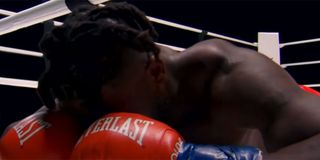 For the first time in awhile last night, boxing was at the forefront of the sports conversation on social media thanks to a pair of fights between aging legends Mike Tyson and Roy Jones Jr and between former NBA player Nate Robinson and controversial YouTuber Jake Paul. The former, which was the main event, attracted plenty of chatter from boxing fans who felt nostalgic to see Iron Mike back in the ring (he fought to a draw, though probably should have won), but it was the latter bout that really dominated the conversation about Paul knocked out Robinson with a vicious right hand.
Knockout is thrown around pretty loosely in boxing. Typically it means anytime someone is unable to continue with a fight, but Nate Robinson may have been legitimately knocked unconscious. The referee stopped the fight immediately and trainers rushed into the ring. He laid on the canvass for awhile too before he eventually headed back to the dressing room. You can check out the punch below…
To say Twitter reacted hard would be an understatement. Almost twelve hours later, the key participants are still trending. Even Jake Paul's brother Logan Paul is trending, with many people making references to that time he pissed off everyone on YouTube for filming a dead body in the suicide forest. I think you can guess the joke everyone is making on that front, but just in case you can't, here's an example.
Most of the conversation, however, has definitely centered around Nate Robinson and how badly he took the L here. The popular former dunk contest winner dedicated his performance prior to the fight to his NBA family. Many popular basketball tweeted support for Robinson before the match, but obviously it didn't go as expected, which led one person to create a montage of sad NBA players…
Other Twitter users went in a ton of different creative directions with their responses. There were references to discount offers on mattresses. There were jokes about Rocky IV and Apollo Creed dying in his fight with Ivan Drago. There were even comments about a Nate Robinson challenge where people lay face down on the floor and have a picture taken. From Lion King references to Homer Simpson disapprovals, the roasts got really creative. Even this morning, people are still making jokes, many along the lines of being quiet and making sure not to wake Robinson up because he's still sleeping.
It's hard to choose a favorite among all the different options, but if I had to just pick one, I'd probably go with this tweet that adds the shutdown noises from Windows at the exact moment he's knocked out. Really hard not to laugh. Check it out…
Of course, everyone had a lot of fun with Nate Robinson in this story, but it's important to point out a couple things. First of all, by all accounts, he's doing well. He hit up Instagram last night to let fans know he's doing OK and to thank everyone for the opportunity. None of this would be funny if he was seriously hurt. Second of all, it's important to remind everyone that getting in the ring takes serious courage and slugging it out in front of a live audience requires the same. Everyone willing to get in there and throw deserves some serious respect. Most people wouldn't have the guts to do it. Robinson did.
Given the response last night to everything from the Tyson fight to the Nate Robinson knockout to Snoop on commentary, it's hard to imagine we won't see a lot more celebrity boxing matches in the future. Tyson, who remains very popular, has already said he wants to fight again (and he looked good). We all know Jake Paul is down. He's been linked to other celebrities in the past, as well as real fighters like Floyd Mayweather and Conor McGregor, though there's no way that would go well. Since other NBA players are already calling him out, however, I don't think it'll be hard for him to find a dance partner that might be more competitive. We will just have to wait and see.
Your Daily Blend of Entertainment News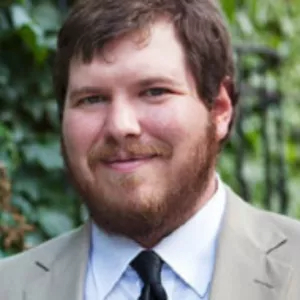 Enthusiastic about Clue, case-of-the-week mysteries, a great wrestling promo and cookies at Disney World. Less enthusiastic about the pricing structure of cable, loud noises and Tuesdays.