Call Me Kat: 7 Quick Things We Know About Mayim Bialik's New Sitcom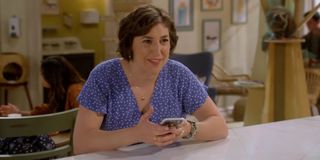 It has already been more than a year since the world said goodbye to The Big Bang Theory, but Mayim Bialik, who played Amy Farrah Fowler all those years, hasn't wasted any time getting the ball rolling on her next project: Call Me Kat. Fans of the long-running CBS sitcom (and Bialik's quintessential '90s show, Blossom) are probably wondering right now what the upcoming Fox comedy is about and what all they can expect when the show premieres early next year.
Luckily for those fans, and everyone else showing an interest in Call Me Kat, we here at CinemaBlend have put together a quick rundown of seven things we know about the feline-friendly show about a woman who comes up with one hell of a business idea. Without further ado, here's some information to get you started.
Call Me Kat Follows Mayim Bialik's Character As She Starts A Cat Café
The upcoming Fox sitcom Call Me Kat follows Mayim Bialik's Kat, who after being fed up with life and her overbearing mother (Swoosie Kurtz), takes the money that was supposed to be set aside for her wedding and uses it to open her very own cate café in Louisville, Kentucky. Along the way, Kat will find herself in all sorts of new adventures (and troubles with that mother of hers) as she takes the jump into the new life she's made for herself and those feline friends who take up shop at her new business venture. And if the early images of the show released by Entertainment Weekly in November 2020 tell us anything about the show, Call Me Kat looks to have quite a few singing moments (with and without cats).
Call Me Kat Is Based On The BBC Comedy Miranda
After watching the first teaser trailer for Call Me Kat, it's obvious the show will feature plenty of fourth-wall-breaking moments from Mayim Bialik's Kat. These types of moments were a staple of the BBC Comedy Miranda, which happens to be the inspiration and source of the upcoming Fox comedy. Miranda Hart's BBC comedy series, which ran for three seasons plus a few specials, centered on a woman struggling with her own insecurities as she runs a joke shop and boutique. Hart also serves as one of the executive producers of Call Me Kat.
Call Me Kat Premieres On Fox On January 3, 2021
We won't have to wait too much longer to check out Call Me Kat, as the new Fox comedy premieres Sunday, January 3 just before Last Man Standing kicks off with its ninth and final season. Subsequent episodes of Mayim Bialik's new comedy series will air on Thursday nights, starting with its time slot premiere on Thursday, January 7.
The Show Is The First Project From Mayim Bialik's Deal With Warner Bros.
When Call Me Kat premieres on Fox in January 2021, it will be the first project to come from a deal Mayim Bialik's Sad Clown Productions signed with Warner Bros. TV Group in August 2019. According to Deadline, the deal includes an exclusive two-year deal for Bialik's production company as well as a talent holding provision for her acting services so that Warner Bros. could develop shows with the former Big Bang Theory star. Another part of the deal included named Mackenzie Gabriel-Vaught from Chuck Lorre Productions as the Head of Development and Production for Sad Clown moving forward.
Bialik's Big Bang Theory Co-Star, Jim Parsons, Is Also Executive Producing Call Me Kat
Shortly after the deal between Sad Clown Productions and Warner Bros. TV Group was finalized, it was revealed that Mayim Bialik and her Big Bang Theory co-star and in-show husband, Jim Parsons, were developing a show alongside the former Blossom actress. At the time of the September 2019 announcement Variety reported that Call Me Kat was still in its planning stages and was going with the working title Carla and was set to feature Bialik in the lead role and as executive producer with Parsons also serving as one of the show's other executive producers through his That's Wonderful Productions.
There's no word as to whether or not Parsons will show up at some point in the show's run. Miranda Hart, Darlene Hunt, Todd Spiewak, and Angie Stephenson are all also on as executive producers.
TV Legend Leslie Jordan Is Just One Of The Great Co-Stars Of Call Me Kat
In addition to Mayim Bialik's Kat and Swoosie Kurtz's Sheila, Call Me Kat has a remarkable cast with a number of stars of some of the biggest TV shows in recent memory. One of the biggest names on that list is none other than TV legend Leslie Jordan, who, according to TVLine, has been cast to play Phil, an employee at Kat's cat café. In the show, Phil helps Kat by making all of the pastries that are enjoyed at her café while she helps him overcome the pain of a breakup from his longtime partner. Over the years, Jordan has shown up on shows like American Horror Story, Ally McBeal, Will & Grace, and even Celebrity Big Brother UK.
Leslie Jordan isn't the only American Horror Story alum to show up in Call Me Kat, as Cheyenne Jackson, who plays the former crush of Mayim Bialik's Kat, has appeared on multiple seasons of FX horror anthology series. Kyla Pratt, best known for her roles in the Dr. Dolittle movies and the Disney Channel original series The Proud Family, appears as Kat's friend Randi.
Mayim Bialik Considers Call Me Kat The Greatest Job She's Ever Had
This last point about Call Me Kat doesn't so much have to do with what's happening with the show but it does highlight just how much heart, soul, and hard work Mayim Bialik is putting into her upcoming Fox comedy series. During Fox's TCA winter press event, CinemaBlend's Nick Venable asked the actress about the getting comfortable with the show's creative process and the cast, to which she said:
This is saying a lot considering the fact Mayim Bialik had a starring role in one of the most popular sitcoms of the 21st Century, has a Ph.D. in neuroscience, and is a mother of two.
This about catches us up with the quick things to know about Call Me Kat. Don't forget to check the show out when it premieres on Fox on Sunday, January 3. And if you want to know what other great shows are coming out early next year, check
Your Daily Blend of Entertainment News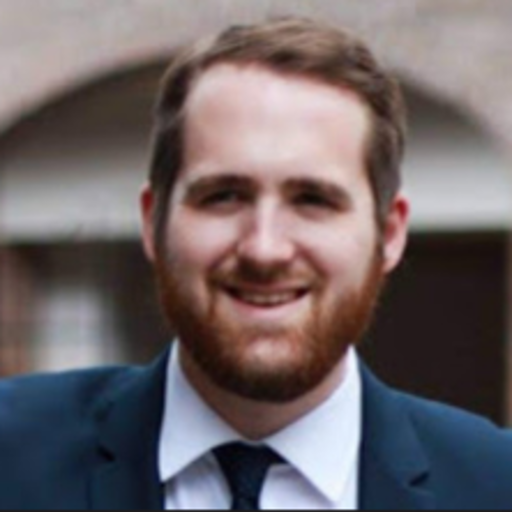 Philip grew up in Louisiana (not New Orleans) before moving to St. Louis after graduating from Louisiana State University-Shreveport. When he's not writing about movies or television, Philip can be found being chased by his three kids, telling his dogs to stop barking at the mailman, or yelling about professional wrestling to his wife. If the stars properly align, he will talk about For Love Of The Game being the best baseball movie of all time.