Will Jeremy Renner's Hawkeye Get Killed Off In The Disney+ MCU Show?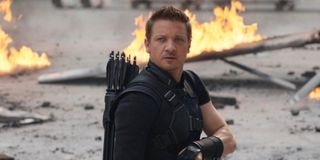 Marvel Studios is officially heading to the small screen and, in the process, fans are getting a slew of shows featuring both MCU newbies and veterans. One of the seasoned heroes making the jump to the small screen is Jeremy Renner's Clint Barton a.k.a. Hawkeye, and he won't be alone. This time around he'll be joined by a protégé in the form of Kate Bishop, played by Hailee Steinfeld. While it's likely that Bishop will ultimately take her place among the new wave of heroes in the MCU, one can't help but wonder what lies ahead for Barton. Hawkeye seems primed to peel back the layers on the grizzled archer, but could it end with the character's death?
Of the many questions we already have about Hawkeye, the potential demise of Clint Barton is definitely something to consider. Many would agree that there are plenty of reasons to believe it could happen, while plenty of others might argue that it won't. There are cases to be made on both sides of the aisle, so it would probably benefit us to analyze some data. So let's dive in and examine why Clint Barton will or won't bite the bullet in his Disney+ series:
Why Clint Barton Will Or Should Be Killed Off
On a basic level, Clint Barton has been in a fixture in the Marvel Cinematic Universe for a while, having made his debut in Thor back in 2011. While that was only a small (and somewhat awkward) cameo, he soon parlayed that into an expanded (and still-awkward) appearance in 2012's The Avengers. Since then, the character's role in the sprawling franchise has only grown and, at this point, he's nearly a decade into his MCU tenure. With this, there's a possibility that Marvel may be ready to retire the character and have him go out with one last heroic act, not unlike Tony Stark or Barton's fellow Budapest alum Natasha Romanoff.
To that point, it's also clear that the MCU is currently entering a new era – one that includes a plethora of new characters, including the aforementioned Bishop. As comic readers probably know, Kate Bishop also takes on the mantle of Hawkeye, and it appears this will also be true for the MCU as well. However, there's never been in an instance in the cinematic franchise in which two characters have carried on the same superhero title simultaneously. Steve Rogers, Sam Wilson and the mantle of Captain America is a prime example of this. Don't get me wrong, this may not be the case with the Hawkeye name but, in this new age, Marvel Studios could be preparing to clear out Barton to make way for the next generation. Plus, giving him a heroic death would not only be a great way to send him off, but it could also motivate Bishop moving forward.
There's also a deeper reason to believe Clint Barton might die, and it directly pertains to Avengers: Endgame. That film revealed that for five years, the superhero descended into depression and become a murderous vigilante (Ronin). It's easy to assume that he has a lot of blood and his hands, and it's already been revealed that the Disney+ show will explore more of this period of his life. His actions were part of the reason many believed Hawkeye should have sacrificed himself on Vormir instead of Natasha Romanoff. Personally, I don't think Hawkeye's actions should have automatically put him on the chopping block. Still, if he were to sacrifice himself somehow by the end of the show, it may be satisfying for not just fans but for Barton himself, who would die knowing he's the hero his family has always believed him to be.
Why Clint Barton Won't Or Shouldn't Be Killed Off
There may be strong reasons to believe Clint Barton will meet his fate in Hawkeye, but there's still a chance he'll live to fight another day. First of all, keeping Barton in the MCU helps to maintain a firm sense of continuity among its evolving roster of characters. Of the six original Avengers introduced in Phase One, only three remain, and taking out Hawkeye now would rob the MCU of yet another one of its stalwart members. With this, Marvel Studios could opt to keep him around a bit longer. And should he remain alive, he could always return on occasion instead of being a main fixture in the narrative.
As previously mentioned, Marvel Studios is faced with a unique opportunity in which it can have two heroes carry on the same name. Hawkeye is greatly inspired by Matt Fraction and David Aja's comics run on Barton and Bishop, and the former didn't meet his end by the end of those comics. Instead, the two remained allies and frequently teamed up. Given that the MCU isn't exactly beholden to the source material, things could always pan out differently. Nevertheless, it would be nice to have this partnership develop over time and potentially span both the big and small screens. Plus, as a fan, who wouldn't want to see Jeremy Renner and Hailee Steinfeld fighting crime and busting each other's chops on a regular basis.
Finally, there' also the matter of Barton's status as a family man. The hero loves his family, so much that their deaths greatly inspired him to become Ronin. One of the big narrative reasons that he was arguably left alive in Endgame is that Natasha wanted him to reunite with his wife and children once the Infinity Stones were re-assembled. Going through all of that emotional turmoil only to take him away from them now would somewhat undermine the weight of Nat's decision. Let's be honest, the best-case scenario for Clint by the end of the show is that he and his family are all together and living happily.
Whatever is planned for Clint Barton in Hawkeye is anyone's guess at this point. We can only hope that whatever Marvel chooses to do feels earned and does justice to the veteran Avenger.
Keep it here at CinemaBlend for more updates on Hawkeye and for more news from the world of TV and movies.
Your Daily Blend of Entertainment News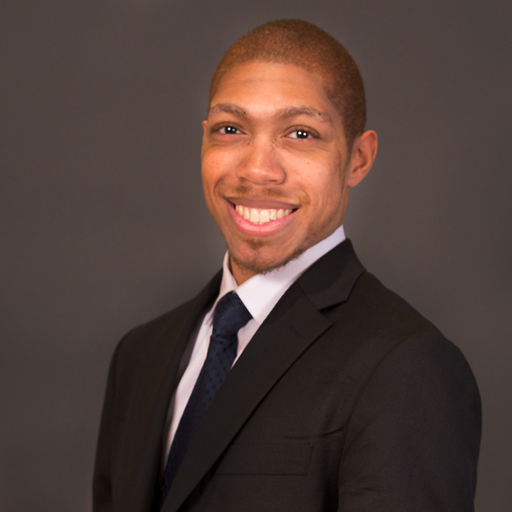 Covering superheroes, sci-fi, comedy, and almost anything else in film and TV. I eat more pizza than the Teenage Mutant Ninja Turtles.