How To Watch The NBA 2020-2021 Season On Streaming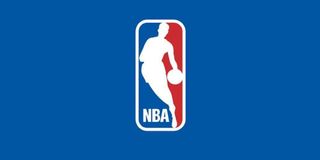 CinemaBlend participates in affiliate programs with various companies. We may earn a commission when you click on or make purchases via links.
If this were any normal year, we would already be nearly two months into the NBA season, but with the extended delays caused by the COVID-19 pandemic in early 2020 and the later than usual NBA Finals, there are a lot of unknowns about basketball's premier league. And while we can't answer all of your basketball questions or predict how this season will play out, we can provide you with a quick guide about how you can watch the NBA 2020-2021 season streaming before it gets underway later on in December. That being said, here'e how you can enjoy basketball this season…
When Does The NBA 2020-2021 Season Start
Well, we certainly don't have to wait long before we're back in the swing of things and yelling about the fundamentals of basketball and hearing all sorts of hot takes from sportscasters, as the NBA 2020-2021 season gets underway Tuesday, December 22. Since the season is getting underway nearly two months later than usual, the NBA has decided to play only 72 regular season games, which is 10 fewer than in previous seasons.
How To Watch The NBA Season Streaming
Now, more than ever before, a lot of the people who tune in to watch their favorite NBA games are doing so with various streaming services. Whether it's through internet-based television streaming apps like YouTube TV (which sponsored the 2020 NBA Finals a few months back), Hulu Live, or through the NBA TV standalone service and League Pass, basketball fans have plenty of ways to enjoy their favorite sport.
Streaming On YouTube TV
If you are trying to stream live NBA games through YouTube TV this season, you are in for some good news because the live television service has a great offering of channels featuring NBA games on a nearly nightly basis. Throughout the season, games can be enjoyed on ABC as well as cable networks like ESPN, TNT, and NBA TV.
All you will need to do is log into your YouTube TV account on your phone, computer, or streaming box, pull up the channel playing the game, and start watching. Alternately, you can search out a specific game ahead of time and add it to your library to enjoy later.
Streaming On Hulu + Live TV
You can also enjoy live NBA games this season on Hulu + Live TV in a very similar fashion to YouTube. All you will need to do is scroll down through the channels until you find one that plays NBA games and other live sporting events. It should be noted that Hulu does not offer NBA TV, so keep that in mind when trying to find games on the streaming service.
Streaming On Fubo TV
Another live television streaming service with an abundance of NBA games this season is Fubo TV, which specializes in sports more than anything else. That being said, this service does not give you access to TNT, meaning you won't get to see Shaquille O'Neal, Charles Barkley, and the rest of the Inside the NBA personalities before and after games each week and throughout the NBA postseason.
Streaming With NBA TV And League Pass
But what about someone who is committed to the "cord-cutter" life and doesn't want to pay for a live TV streaming service but doesn't want to miss any NBA action throughout the season? Well, the league does offer an NBA TV standalone service that gives subscribers access to live NBA games and 24-hour coverage of the league and sport of basketball in general. In addition to NBA TV, the league also offers Team Pass (watch live, out-of-market games for a single team), League Pass (watch hundreds of games from the entire league), and League Pass Premium (all the above with no commercials). The standard NBA TV can be added to each of the different "Pass" options for an extra fee.
Other Ways To Watch The NBA 2020-2021 Season
If live streaming services aren't your bag there is always the traditional TV setup through your local cable or satellite provider as well as over-the-air antenna. If you go with the latter option, however, you will only be able to pick up the NBA games on ABC. Going through your local cable provider or satellite service like DirecTV or Dish are going to be the most expensive but will offer familiarity if that best suits you.
All of this should be more than enough to set you on your way before the NBA 2020-2021 season kicks off on December 22. Each of the live streaming services offer new customers free trials, so it wouldn't be the worst idea to try each of them out for seven days and see which one works out the best for you.
Your Daily Blend of Entertainment News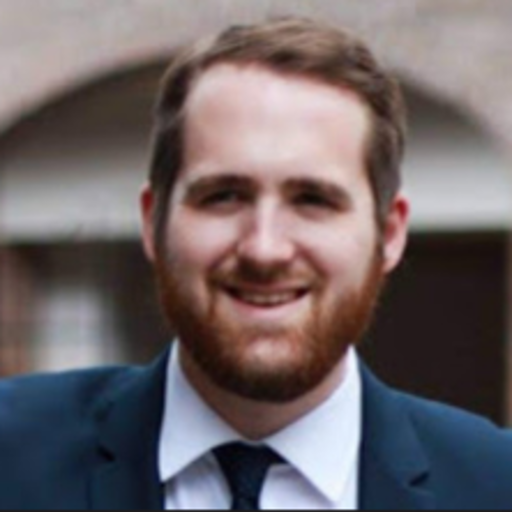 Philip grew up in Louisiana (not New Orleans) before moving to St. Louis after graduating from Louisiana State University-Shreveport. When he's not writing about movies or television, Philip can be found being chased by his three kids, telling his dogs to stop barking at the mailman, or yelling about professional wrestling to his wife. If the stars properly align, he will talk about For Love Of The Game being the best baseball movie of all time.