Switching From Cable To YouTube TV: 8 Things To Know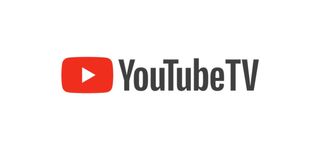 I am like millions of Americans in the sense that I am a sucker for cable television. Not necessarily the channels (those are needed), but more so the convenience of having hundreds of channels to choose from in the same place. I am also like millions of Americans in the sense that in the last couple of years I have "cut the cord" so to speak. I would have made the decision sooner, but my addiction to live sports and local news was holding me back. Then came YouTube TV.
No, not live television on YouTube (though that is a real thing and will steal hours of free time), but the live television streaming service YouTube TV. Since making the jump in 2019, I haven't looked back and preach the gospel of this affordable and versatile cable alternative to just about anyone who will listen. In doing this, however, I've learned that a lot of people don't know what YouTube TV is, what it offers, and if its worth it.
Let me tell you — YouTube, while not perfect by any means, is a great option for anyone who loves live sports, local news, and all those great shows on channels like AMC, FX, or USA. And so with that, here are eight things to know about YouTube TV if you're looking to make the jump from cable.
What Is YouTube TV?
Since its debut in February 2017, YouTube TV has become one of the most popular cable alternatives pretty much because it has a lot of what cable offers without being locked in for multi-year contracts, extreme rate increases, and all that equipment bogging down your minimalistic TV viewing area. Instead of a traditional cable setup from providers like Comcast and Spectrum, YouTube TV is an app that can run on most mobile devices, streaming boxes, smart TVs, and video game consoles that has a user-interface that is essentially the same across all platforms.
How Much Does YouTube TV Cost?
Unlike most cable providers that have a list of packages the size of a phonebook, YouTube TV has one option: $49.99 a month for more than 70 channels (plus premium add-ons). And that's a flat $49.99 a month with no DVR fees (more on that a little later), taxes, or hidden charges. This isn't to say that the rates won't increase over time, as the initial fee was $35 a month when the service was first launched three years ago. YouTube TV also offers free trials ranging anywhere from seven to 14 days, so that's always an option for people who want to test the waters.
There Are A Ton Of Channels, Including Premium Add-ons, Local News And Sports
Finding a decently priced cable alternative that has things like live sports and local channels used to be next to impossible. I would find a service that had a few sports channels or one or two local network affiliates, but never in the same place at the same time (or the same package). YouTube TV doesn't have that problem.
I can watch all the baseball or basketball with the MLB and NBA networks (the NFL Network is missing), my wife can catch all of her favorite HGTV shows, and my kids can find all of their favorite channels (PBS Kids included), all in the same place. And there is the local CBS, NBC, and ABC affiliates so that you never miss out on local news or a random tornado warning. You can even add on premium channels like Showtime, Starz, Shudder, and numerous others that are being added on the regular.
YouTube TV Comes With Free Unlimited DVR Storage And It's Great
Avoiding commercial breaks could become more difficult in the near future, but until then you still have a friend in the stellar DVR capabilities found on YouTube TV. Boasted as the only DVR with unlimited storage, YouTube TV provides customers with a free, cloud-based storage system that is unlimited. Yes, unlimited. Otherwise, I would have been screwed when I accidentally set my DVR to record every edition of a local news program (4 a.m., noon, 5 p.m., 6 p.m., and 10 p.m. every day for months).
YouTube TV allows you to have multiple profiles on a shared account, and the programs recorded for one user will only be with that user. I haven't used this aspect of the service a great deal, but someone with multiple grown children or a group of roommates with a shared account could really get some good use out of this service. One thing of note, however, is that recordings are only kept for nine months before they are deleted.
But You Can't Download Shows Or Movies From Your DVR For Offline Viewing
One thing about the DVR that might become a problem somewhere down the road is the fact that you can't download shows or movies for offline viewing. There are times when you are traveling or have spotty internet (more on that later) and want to download your recorded programs so you can enjoy them without missing a beat. YouTube TV doesn't allow you to do that, which is frustrating.
I mean, the technology is obviously there because you can download videos for offline viewing on the regular YouTube (Premium) app on your phone or tablet, so it mostly has something to do with the licensing issues from the television networks and offline viewing opposed to a decision made on YouTube's part. Despite the reasons, not being able to download programs from your DVR is annoying.
A Stable Internet Connection Is Required
Having a strong and stable internet connection to use an online cable alternative should be expected, but it is something you should be aware of if you decide to cut the cord and sign up for YouTube TV. According to the YouTube TV troubleshooting page on Google's support site, you need to have at least 3 Mbps for standard definition video, at least 7 Mbps to stream one HD video at a time, and at least 13 Mbps if watching multiple videos on the same network.
Those speeds shouldn't be a problem, but anyone who has ever tried to connect to the internet in rural areas of the country, keeping a stable internet connection can be difficult at times, especially during peak hours. This is what makes the lack of a offline viewing option all the more frustrating.
There Are No Channel Numbers, But Guide Customization Is Great
I grew up on traditional television and so channel numbers are burned into my brain. I grew up with a certain channel order and so going to YouTube TV, which doesn't have channel numbers, was more than a little confusing at first. Since you are watching shows on an app on a device that doesn't come with a remote with channel buttons, you can't really flip through channels like you are used to.
You get used to the layout not long after you first start messing around with YouTube TV, and then you discover the ridiculous amount of customization at your fingertips. I'm talking about custom orders split up by your favorite channels, certain programming, and best of all, you can delete channels from the listing in the guide. Being able to delete channels that I never watch or have no desire to watch has made my television viewing experience that much more streamlined. And just like the different DVR libraries for different users, there are custom guides tied to each profile.
Not Having Extra Equipment Is Great, But there Are Minor Annoyances With The App
The last thing you should know is that there is no equipment or installation process with YouTube TV. Instead of waiting for a technician from the cable company to come out and install miles of wires hooked up to a cable box or device (that has rental fees), all you have to do is sign up, install the app on a compatible video-viewing device (Roku, Apple TV, XBox One etc.), and start watching. You'll be up and running in no time at all. The app, however, is far from perfect and comes with its own sets of issues and annoyances.
None of these are deal-breakers by any means, but the YouTube TV app can prove to be a little finicky at times, especially on older devices like the Roku 2 in my bedroom. There are times when the app won't load when I start it up, stutters while watching a show, or momentarily loses audio. YouTube TV comes with an easy to search on-demand service with a decent selection of options (accessed by clicking on the search function on the top menu bar), but it isn't perfect. Although it is easy to search for your favorite shows and movies, there can sometimes be an issue where the program will never return from a commercial break and go back to the beginning. Again, these aren't major issues, but they do get annoying.
I hope all of this makes sense and helps you decide if now is the time to cut the cord and sign up for YouTube TV. The cable alternative is not the answer to all your problems with live television, but there are enough features and other perks to the service that make it worth the monthly subscription fee.
This poll is no longer available.
Philip grew up in Louisiana (not New Orleans) before moving to St. Louis after graduating from Louisiana State University-Shreveport. When he's not writing about movies or television, Philip can be found being chased by his three kids, telling his dogs to stop yelling at the mailman, or yelling about professional wrestling to his wife. If the stars properly align, he will talk about For Love Of The Game being the best baseball movie of all time.
Your Daily Blend of Entertainment News
Thank you for signing up to CinemaBlend. You will receive a verification email shortly.
There was a problem. Please refresh the page and try again.