The Weeknd's Super Bowl Halftime Show Was Great, But It Also Made A Lot Of People Dizzy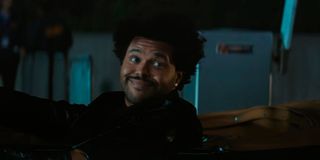 Without a doubt, The Weeknd rocked the crowd at Raymond James Stadium during Super Bowl LV, though he may have literally had fans rocking at home, too. That's what some viewers were implying after the performance, which made some fans really happy, while leaving others feeling motion sick and a bit exhausted by all the "blinding lights."
First things first: if Twitter is a measuring stick for how well The Weeknd did overall with his Super Bowl halftime show, it seems he knocked it out of the park. The Canadian singer-songwriter pulled off a highly choreographed performance that featured hits from his entire discography, including a medley comprised of songs from his breakout mixtape from 2011, House Of Balloons. Fans were happy with the song choices, as well as the flashy sequences with a weird robotic chorus and lots of bandaged-up dancers.
For all the love the performance got, some didn't have quite as much fun watching the "Snowchild" singer dance and stumble his way across the stage and then the stadium itself. A number of people felt the camera work was a little too chaotic, and created a feeling of motion sickness. That's definitely the first time I can remember someone saying that about a Super Bowl performance, so I guess this is a historic moment? What do you say, Daniel Craig?
And as great as The Weeknd's singing and footwork was, there's no denying the strobe light effects and frantic camera movements could been seen as problematic for audience members susceptible to such things. Some complained about the intensity of the lighting and, of course, mentioned the motion sickness as well.
Now, before anyone goes and writes this off as an "old crowd doesn't get it" kind of thing, note that there were viewers from all walks of life who had problems, while the same variety of people spoke out in praise of The Weeknd's performance. This includes the 80-year-old icon Dionne Warwick, who one could argue knows a thing about wowing crowds.
Health concerns aside, there is already a debate if The Weeknd's Super Bowl performance is one of the greatest halftime shows the NFL has put together in some time. I personally think it's the best since Lady Gaga's halftime performance, at the very least, for a Super Bowl that also featured quarterback Tom Brady. I'm willing to go out on a limb and say The Weeknd's was better, though it seems others don't agree.
Honestly, the final word on the legacy of The Weeknd's Super Bowl performance may ultimately come down to just how many people became physically ill from the visual side, as opposed to those who were gleefully immersed in sick beats. It's definitely a note for future performers and the producers, and also leaves a question of just how much is too much? Apparently, some people do not like such a busy halftime show, and have valid reasons for being upset about it.
Time will tell how well this performance is regarded in the long run, and if it measures up to the Bruno Mars, Beyonce, or Prince halftime shows of the past. The Weeknd certainly got people talking either way, which shows he was worthy of the coveted performance slot. Take a look at the show below to see how you feel about it.
Did you enjoy The Weeknd's halftime performance at Super Bowl LV? Sound off on our poll and the comments and make your voice heard, and for more on the Super Bowl read up on how Miley Cyrus prepped for her Super Bowl pre-game concert before the big game.
This poll is no longer available.
Your Daily Blend of Entertainment News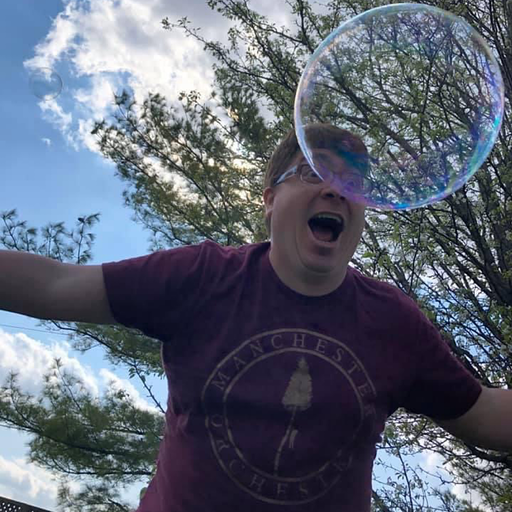 Mick contains multitudes and balances his time reporting on big happenings in the world of Star Trek, the WWE, reality television, and other sci-fi shows.