How WWE's Bray Wyatt Seemingly Confirmed He's Done With Alexa Bliss After WrestleMania 37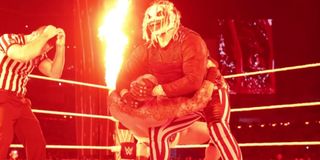 Wrestling fans were more than a little upset following The Fiend's latest loss at WrestleMania 37, and apparently, they weren't alone in that sentiment. Bray Wyatt had a message for the world in the hours following his tragic loss, and his cryptic post may mean bad things for his partnership with Alexa Bliss.
As those who watched WrestleMania 37 know, Wyatt's alter ego The Fiend was moments away from victory over Randy Orton when Bliss interrupted the proceedings. The distraction gave Orton just enough of an opening to hit his patented RKO on The Fiend and pin him yet again during WrestleMania. The Fiend and Bliss had a staredown not long after the match, though no words were exchanged before they both disappeared. With that said, this picture posted by Bray Wyatt on Twitter on Monday may have said all he needed to say.
The picture is based on the biblical story of Samson and Delilah, in which the strong Samson is tricked by a woman hired by his enemies. My interpretation is that Bray Wyatt believes that Alexa Bliss' interference was an intentional distraction and one that was meant to help Randy Orton win the match. If that were the case, then it would seem Wyatt is done with Bliss, and the two will no longer be partnered up.
Of course, just because Bray Wyatt believes he was betrayed by Alexa Bliss doesn't mean it's the truth. The Wyatt family lore is nuanced in a bunch of weird supernatural stuff, and I, along with many other WWE fans, think this could be the start to Bliss becoming the mythical Sister Abigail. This could lead to some deeper understanding between the two and even more weirdness down the stretch.
The problem some fans may have with that is while Bray Wyatt's angles and stories are often entertaining, the WWE has more or less made him the punching bag for most major stars. His WrestleMania record is 1-4, and it's getting to a point where any amount of hype is hard to justify when Wyatt rarely holds any WWE titles or accolades across the brand.
Of course, perhaps with this latest twist with Alexa Bliss, there's some missing piece to The Fiend transformation that can finally transform him into the destructive supernatural force the WWE created with The Undertaker. It's safe to say Wyatt has inherited the keys to the kingdom as the brand's resident boogeyman (not to be confused with The Boogeyman). However, the lack of a dominant record has hindered that experience along the way. Perhaps this embarrassing defeat at WrestleMania 37 is the start of a new dominant era, and we'll all eventually thank heavens that WWE decided to pull that stunt with Bliss after all.
More answers on Bray Wyatt and Alexa Bliss may come on Monday Night Raw, which airs on USA Mondays at 8:00 p.m. ET. For more on WWE, check out the speculation that a prominent UFC name may soon join the WWE after being called out by one of its superstars.
Your Daily Blend of Entertainment News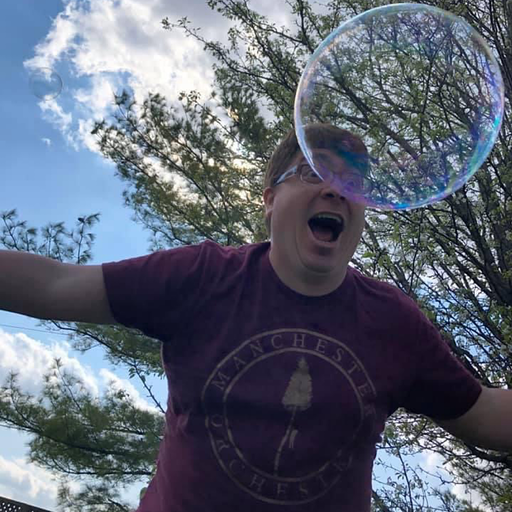 I like good television but also reality television. His day largely consists of balancing his workload between reporting on the latest and greatest news in Star Trek and other sci-fi, as well as 90 Day Fiancé, WWE, Big Brother, and more.