WWE Fans Are Livid After The Fiend's Baffling Return At WrestleMania Against Randy Orton
Warning! The following contains spoilers for the second night of WrestleMania 37. Read at your own risk!
WrestleMania 37 gave WWE fans plenty of moments that will be remembered for years to come, so it was inevitable that one of those instances would be a moment that the fandom at large would rather NOT remember. Unfortunately, it didn't take long for that to happen during Night 2, which saw Bray Wyatt's The Fiend taking on Randy Orton to possibly cap off their long-lasting feud. The match itself was unexpectedly baffling and extremely short, and fans became livid after some classic wrestling trickery led to an anti-climatic finish.
The match had a promising start, with The Fiend making his triumphant return with one of the most epic WrestleMania entrances in some time. Fiend emerged from a giant jack in the box. Then, as he looked at Randy Orton, Wyatt unleashed a tribute to Brodie Lee as a subtle homage to the departed wrestler and former member of the Wyatt Family stable. All good so far, right?
Unfortunately, all that hype and build-up for this mega match was not earned, and the match fell surprisingly flat shortly after it started. Fans who were previously going wild over seeing The Fiend possibly getting revenge on Randy Orton were suddenly disappointed when Alexa Bliss, The Fiend's right-hand woman in recent months, inexplicably ALSO emerged from the same jack in the box a few minutes after the match started. She distracted Fiend, giving Orton enough time to hit Fiend with an RKO and end the match in yet another defeat for The Fiend. For just about everyone, the payoff did not at all justify the anticipation.
The above comment might not be safe for work, but it's safe to say that's how the majority of WWE fans felt, at least those who thought Fiend and Orton would make the most of their shared WrestleMania spotlight. Surely, these kinds of double-crosses are nothing new in the WWE, though Alexa Bliss' duplicity was truly baffling for the timing and the outcome. I think most fans wanted The Fiend to win, or at the very least to get a good fight against Orton. So to be expected, watching the supernatural fighter get taken out by a run-of-the-mill ringside distraction was infuriating and insulting.
Undoubtedly, some of the fan frustration is linked to the WWE's apparent need to keep Bray Wyatt from scoring meaningful wins at WrestleMania. Following this latest loss to Orton, his record is now 1-4 for the yearly event, with his only win coming in that also bonkers, cinematic match against John Cena at WrestleMania 36. That's an atrocious record for one of the WWE's best heels of the past decade, and fans are clearly upset about how this latest loss went down.
It should be noted this is not the first time a "Randy Orton vs. Bray Wyatt" match has disappointed WrestleMania viewers either. The two squared off at WrestleMania 33 back when Wyatt was the WWE Champion, and the match ended after 13 minutes with, get this, a sudden RKO from Orton after Wyatt seemingly had the match in hand. One would think that during the multi-year gap between then and now, it would've been a great callback to have The Fiend learn from Wyatt's past mistakes, but I guess not.
WrestleMania 37 viewers undoubtedly have questions about why Alexa Bliss betrayed The Fiend, and why he was so distracted in the first place, though they may not like the answer going into the next Monday Night Raw. There are theories that Bliss is playing an incarnation of Wyatt's oft-mentioned "Sister Abigail," while another possibility is that Orton has taken control of Bliss through some secret alliance. The latter would mean even more feuding between Fiend and Orton, but fans might be sick of that outcome at this point. Maybe it's time to save Orton-oriented feuds for the day when John Cena decides to come back.
Answers to that confusing WrestleMania 37 twist may come during Monday Night Raw, which airs Mondays on USA at 8:00 p.m. ET, so be sure to tune in. For more on the new-to-streaming event, read up on the rain delay that plagued Night 1 and the unexpected benefit that fans gained from it.
Your Daily Blend of Entertainment News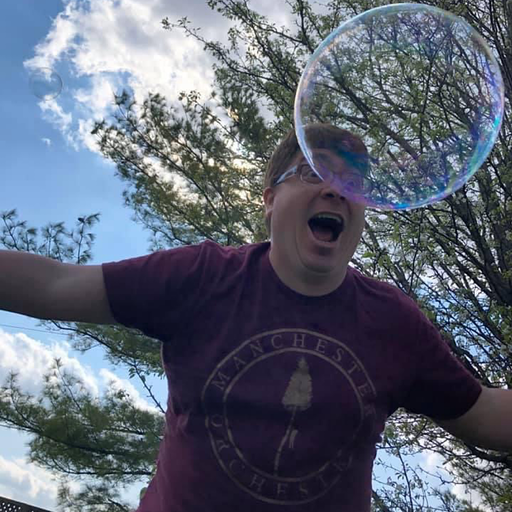 Mick contains multitudes and balances his time reporting on big happenings in the world of Star Trek, the WWE, reality television, and other sci-fi shows.