Christina Aguilera Talks Her 'Genie In A Bottle Era' Body And What Gaining 'Curves' Felt Like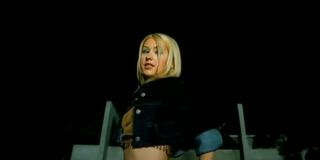 (Image credit: Christina Aguilera Youtube)
The late '90s to early 2000s pop and R&B music scene was truly one to behold. There was "Baby One More Time," "Lady Marmalade," "No Scrubs" -- just too many bops to process. The appreciation for the music doesn't really change, but the perception of style and body types has ended up shifting somewhat. Christina Aguilera recently described her own change of heart when it comes to her "Genie In A Bottle" era body and how gaining "curves" felt.
Those old enough to remember "Genie In A Bottle" from Christina Aguilera's debut album will remember just how much the look of the music video embodied the style of the time: mid-drift, crop tops, jean jackets and low-rise jeans. For Aguilera though, she apparently "hated" that previous era of her life and her skinny "Genie In A Bottle" body in particular. With time, it seems, the former coach for The Voice has grown to appreciate her body changing and having more curves. She told Health magazine:
So I guess even celebs have a hard time reliving that particular era of "Genie In A Bottle." It's kind of amusing that many cringe at the thought of that time, but yet more and more Gen-Z kids are attempting to revive and emulate that kind of look in the present.
As for Christina Aguilera, she has become more and more vocal as an advocate for body positivity and curves. She put up her middle fingers to the idea of turning 40 last year, saying she "embraced" the idea of "getting older." Her naked bubble bath Instagram pic as an ode to 40 was downright jaw-dropping and just as confident as "Genie In A Bottle," if not more so.
The "Reflection" singer went a bit viral previously this week when she did another ode to confidence and curves. She posted a video compilation of herself posing in stunningly form-fitting outfits as Megan thee Stallion's "Girls In the Hood" played in the background. The tribute prompted a heart-eyed emoji response from Meg herself. Check out the original post here:
One of the best parts about getting older isn't just becoming more confident in one's body, it's also seeing pop icons recognize that the standards set by their previous physiques aren't the end-all be-all. Getting older also just happens to mean that "Genie In A Bottle" and "Girls In The Hood" can both get stuck in your head simultaneously for the rest of the day.
Your Daily Blend of Entertainment News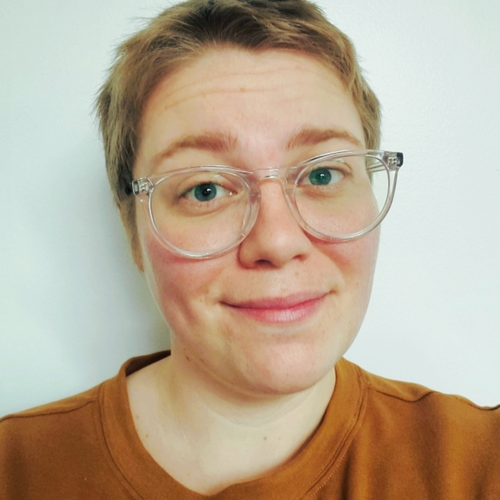 Movies and TV News Writer
Freelance writer. Favs: film history, reality TV, astronomy, French fries.