The Masked Singer Just Revealed Its First Hint To Cluedle-Doo's Identity, But Who Could It Be?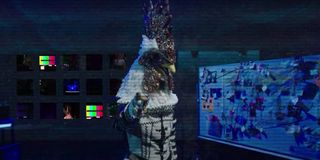 Warning! The following contains spoilers for The Masked Singer Season 5 episode "The Sing-A-Long: The Maskie Awards." Read at your own risk!
The Masked Singer Season 5 was going at a good pace, but as has become a tradition at this point, the competition came to a grinding halt for the always polarizing sing-a-long episode. With that said, this year's episode was more helpful than years past. In addition to some cool behind-the-scenes footage of revealed competitors, we also got the first meaningful clue on who Cluedle-Doo may be.
The Masked Singer's fans knew from the start of the season that they'd be tasked with discovering Cluedle-Doo's identity, but until the latest episode, there hasn't been anything to go on. That changed at the close of the episode, in which Cluedle-Doo interrupted host Nick Cannon and gave the following clue regarding his identity:
Apparently, Cluedle-Doo has ties to The Gremlin, who competed in Season 4 and famously unmasked himself on stage before an elimination was announced. Gremlin was revealed to be actor Mickey Rourke, who has been active in Hollywood since the 1970s. Cluedle-Doo could be someone who worked with Rourke in the past, which, admittedly, doesn't shorten the list of possibilities by much. Plus, we only know that these two are "connected" in some way, so there's a chance they may be connected outside of a working relationship.
It's worth noting that there is one other clue to consider when it comes to Cluedle-Doo, and it comes from The Official MS5 podcast. Producer Brian Strickland gave the following information on the show to host Bow-Wow when it came to Cluedle-Doo's identity.
That may not be a massive clue either, but it does rule out some of the web's popular guesses to date, like Joel McHale and Wayne Brady. Additionally, this is someone who is a very big celebrity, and while The Masked Singer could be really trying to sell the reveal, I'm inclined to believe the producer.
Past contestant Bella Thorne previously revealed to CinemaBlend that due to the busy schedules of contestants, they don't actually participate in the filming of clue packages. That means whoever played Cluedle-Doo could've feasibly recorded all the audio for their segments while on another job or on the set of something else. Really, they'd only have to be present for the big on-stage reveal, which would be reasonable for some big celebrity who couldn't commit to multiple episodes of The Masked Singer.
As for who would be a big deal that is tied to Mickey Rourke, that's still a long list. My favorite guesses just based on that information would be Robert Downey Jr. (the two starred in Iron Man 2), Stephen Spielberg (directed Rourke in 1941), or maybe even Elijah Wood (both were in Sin City). I honestly am really leaning towards Wood more than anyone at the moment, but I'm going to wait for a few more clues before locking in my guess officially. Hey, I'm no rookie. I know we need some more facts before being sure of anything.
The Masked Singer Season 5 airs on Fox Wednesdays at 8:00 p.m. ET. We may not have Cluedle-Doo's identity locked down just yet, but we have made a ton of guesses regarding the remaining competitors. Check out our thoughts on who The Piglet is, and as always, never trust a Ken Jeong guess.
Your Daily Blend of Entertainment News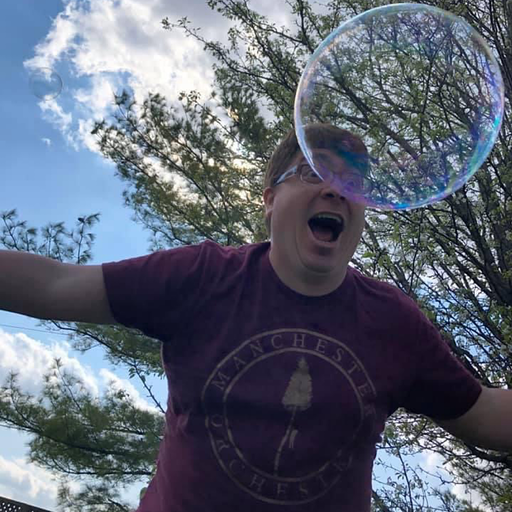 Mick contains multitudes and balances his time reporting on big happenings in the world of Star Trek, the WWE, reality television, and other sci-fi shows.