Why Filming The Bachelorette's New Season Was So Different Without Chris Harrison Around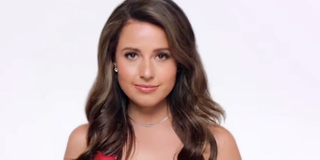 Bachelor Nation was shooketh to the core after the fallout from Chris Harrison's interview with Rachel Lindsay led to his untimely exit as host of the franchise. With nearly 20 years of experience under his belt, it was bound to be somewhat different with Tayshia Adams and Kaitlyn Bristowe taking over as replacements for The Bachelorette's Season 17 this year. Katie Thurston's season is done filming now, and insiders reveal why exactly it felt so different for the cast and crew.
Katie Thurston decided to continue to pursue her quest for love on TV after an unsuccessful bid for Matt James' heart on The Bachelor. This time she's shining in the driver's seat as The Bachelorette herself, or so one would think. Yet, now that her season is complete, the biggest difference on set appears to be that the focus is on the new female hosts instead of the leading lady. One of the sources for E! News hinted, that, "It was a lot of female energy in one bubble and hard for Katie to have the full spotlight," with another adding:
"Female energy" should be commended – but not if it was at the expense of another woman, who was supposed to be the lead. If this was indeed the case on the current Bachelorette, it doesn't sound like it was done intentionally. The controversy surrounding Chris Harrison probably followed Tayshia Adams and Kaitlyn Bristowe onto the set, as they attempted to fill his shoes as hosts.
Still, it seems others on The Bachelorette Season 17 production were nostalgic for what they knew for so long. Another source conveyed that male contestants viewed Chris Harrison as "a wise older guy" and the women saw him as "a father figure," who Tayshia Adams and Kaitlyn Bristowe obviously couldn't mimic even if they had tried.
This is really interesting, because, on the one hand, Harrison's persona as the leader of the franchise enabled contestants to look to him as a trusted figure. On the other hand, Harrison was accused of behaving in the exact opposite way during his interview with Rachel Lindsay, prompting the hosting change to be necessary in the minds of the network executives after his comments drew much fire.
Some thought that Chris Harrison's modus operandi as The Bachelorette host also seemed to be missing from the newcomers. A Bachelor Nation source said that, in contrast, Harrison was "the mediator and voice of reason on set." On the flip side, another said,
Undoubtedly, Chris Harrison has put in more time than Tayshia Adams and Kaitlyn Bristowe as the host for Bachelor Nation. But, he also played the significant role of executive producer for the franchise. As a result, it's easy to see how he was able to command respect due to the weight of his title and combined experience.
Something was not quite right with "the vibe," on set however. A source described it as not necessarily "competitive," but still very much apparent. The cast and crew often focused in on what Tayshia Adams and Kaitlyn Bristowe managed to bring to their hosting efforts, and their "extremely outgoing personalities" may have led pulled attention away from Katie.
If 2020 taught us anything, though, it's that change is hard, no matter how you slice it. So, while ABC might want to take these concerns under consideration as Michelle Young's Bachelorette season gets underway later this year, they will also have to figure out how to make sure the crew, at least, puts Michelle in the spotlight better if Tayshia and Kaitlyn return.
Your Daily Blend of Entertainment News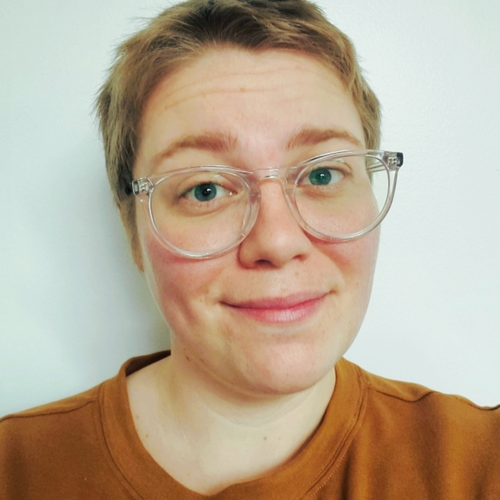 Movies and TV News Writer
Freelance writer. Favs: film history, reality TV, astronomy, French fries.