Why Olivia Holt's New Freeform Show Cruel Summer Should Be Your Next Television Binge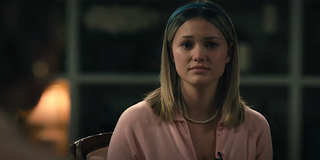 We've all been in this position, at least once or twice. You've caught up on all of the episodes for your favorites shows, and you are looking for something new to sink your teeth into. You scan the options on Hulu, Netflix, Amazon… nothing is catching your eye. Well, we have a juicy recommendation for a suspenseful teenage crime thriller that's still unraveling the core of its mystery after four episodes, so this is a perfect time to get on board. It's called Cruel Summer, and it's about to be your next television binge.
Created by Bert V. Royal and executive produced by Jessica Biel (The Sinner), Cruel Summer tells its story over the span of three separate summers in 1993, 1994 and 1995. And you learn in the opening scenes of the pilot episode just how drastically the two main characters, Kate Wallis (Olivia Holt, Cloak & Dagger) and Jeanette Turner (Chiara Aurelia), have changed because of their involvement in a tragic event.
Kate and Jeanette, in 1993, are classic sides of a high-school coin. The former is the pretty and popular blonde at their Texas high school, with a handsome boyfriend Jamie (Froy Gutierrez) and a seemingly perfect home life. Jeanette isn't popular, but she certainly isn't a social pariah. She spends her days with her two best friends, Mallory (Harley Quinn Smith) and Vince (Allius Barnes), and is loved by her close-knit family.
By 1995, though, both of their lives have been ripped to shreds. Jeanette, without exaggeration, is the most hated person on the planet, the subject of endless tabloid headlines and late-night television speculation because of a devious act she has committed. And Kate is a shell of her former self, abusing drugs and locked in therapy as her socially conscious mother (Andrea Anders) tried to maintain a brave face in the community.
What the hell happened? As you learn -- very early on in the show, this is not a spoiler -- Kate was kidnapped in 1994 and held captive in a stranger's basement for an undisclosed amount of time. While the world searched for Kate, Jeanette gradually assumed Kate's previous "life," befriending her two closest girlfriends and even dating Jamie. Things quickly turn ugly in the 1994 timeline, however. Kate is rescued. Her captor is killed by police. And Kate drops a bombshell on live television, claiming that while she was being held captive, Jeanette saw her in the basement, but chose not to tell anyone so she could keep enjoying the perks of living Kate's life.
The cool part about Cruel Summer and the way that it is structured is that as of now, after four episodes, we have no idea -- as the audience -- who is really telling the truth. Reasons are given in the 1993 and 1994 stories that would explain why both Kate and Jeanette could be making up false narratives. And the two actresses, Olivia Holt and Chiara Aurelia, are doing a tremendous job making the personalities in all three timelines credible and authentic. Both Kate and Jeanette have earned AND betrayed the audience's trust so far in the season, and most of us are unsure where to place our loyalties.
This has lead to a decent amount of online conversation about which camp audiences are choosing to believe. And bingeworthy television shows are more fun when you can spend the time in between new episodes debating with other viewers about the clues that have been dispersed so far, and what they might mean to the larger puzzle.
So far, each new episode has done a great job of introducing new characters that further expand the mystery and give us new reasons to keep tuning in. Most recently, Ashlei Sharpe Chestnut increased her influence as Ash Wallis, Kate's step-sister who previously wanted nothing to do with Kate but now is manipulating the assault victim behind the scenes to figure out her truth. Also, I'm dialed in to the ongoing mystery surrounding Jeanette's mother, Cindy (Sarah Drew), who was an integral figure in Jeanette's life in 1993 but is missing in 1995, with no explanation given yet as to where she has gone, and why.
All of this amounts to the fact that Cruel Summer is offering up a rich, dense and rewarding weekly mystery that's unfolding gradually and keeping its audience engaged through well-plotted twists and a series of excellent performances. The time-span gimmick is incredibly clever, and it's exhilarating watching the show, and the actors, tapdance through the extremely different tones that are present in each year of the show. We have no clue where Cruel Summer is going, but we're encouraging you to hop on the freight train now so you can reach the exciting destination with the rest of us amateur sleuths.
Cruel Summer airs on Freeform on Tuesday nights at 10 pm. It's scheduled to run for 10 episodes, with episode five dropping on Tuesday, May 11. Once you have caught up, use our Summer TV Guide 2021 to learn about even more shows that may be worth your time.
Your Daily Blend of Entertainment News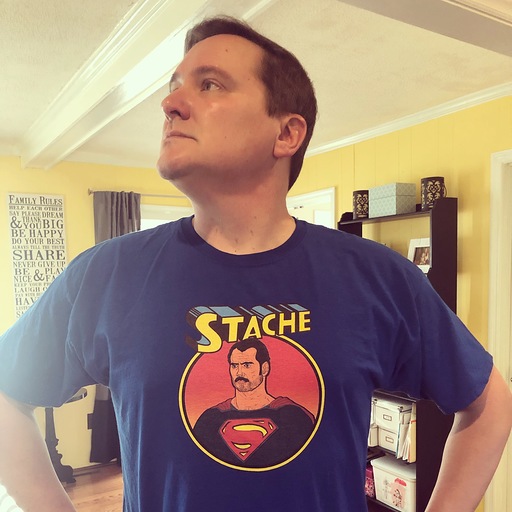 Sean O'Connell is a journalist and CinemaBlend's Managing Editor. Sean created ReelBlend, which he proudly cohosts with Jake Hamilton and Kevin McCarthy. And he's the author of RELEASE THE SNYDER CUT, the Spider-Man history book WITH GREAT POWER, and an upcoming book about Bruce Willis.