Should The Masked Singer Stop Including Contestants Who Don't Sing?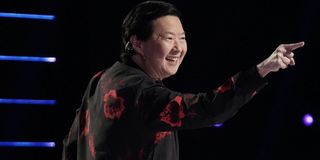 Warning! The following contains spoilers for The Masked Singer episode "Five Fan Favorites." Read at your own risk!
The Masked Singer is down to its final four, and once again, there's someone in the running to win it all who hasn't sung a single note. I'm referring to The Chameleon who has given us an impressive array of hip-hop classics but hasn't actually sung in Season 5. Given that, should a rapper be allowed to win The Masked Singer?
Let me start off by saying yes, in my opinion, yet they should be expected to sing at least a couple of times during the season. Having Chameleon skate by on serviceable performances of 50 Cent's "21 Questions" or Busta Rhymes' "Put Your Hands Where My Eyes Could See" is fine, but at some point, the audience needs to approach the performances with a critical eye. Sure, Chameleon knew all the words and kept a solid rhythm, but did he sound exactly like the song?
This is where the problem lies. When someone does a cover of a rap song, I think we as an audience judge it differently than someone singing an actual song. We're not as concerned for tone, pitch, or annunciation when it comes to rapping, but all that stuff really matters when it comes to singing. Therefore, we get cases where an okay rap performance can beat out an equally solid singing performance, which is part of why The Russian Dolls were revealed to be the Hanson brothers.
And really, this isn't about the Hanson brothers. We've seen many instances in past seasons in which someone who rapped ended up getting much further in the competition than other award-winning singers. Rob Gronkowski's White Tiger skated by far longer than he should, and Bow Wow's The Frog made it all the way to the final 3 before he was finally eliminated. The Chameleon is only the latest evidence of this trend, which has become increasingly unfair.
Admittedly, I'm not sure what The Masked Singer can do about it. Most of the votes are in the hands of the studio audience, and it's not like producers can dictate who they do and don't vote for. Additionally, removing rappers from the potential contestants would limit people available to do the show, which is no fun.
There could be a requirement that those who participate in The Masked Singer have to sing, which doesn't seem like an unreasonable request. Like, everyone can do up to two rap songs a season, but the rest have to be singing. This would make things a little easier on the clearly bad singers right out the gate and maybe even add some strategy between contestants who hope to advance further? I'm just asking for a bit of fairness or at least something to be done before we have a winner of the competition who never sang.
The Masked Singer airs on Fox Wednesdays at 8:00 p.m. ET. For more on the series, be sure to read up on Robopine's elimination and how he disguised his identity from the judges for so long.
Your Daily Blend of Entertainment News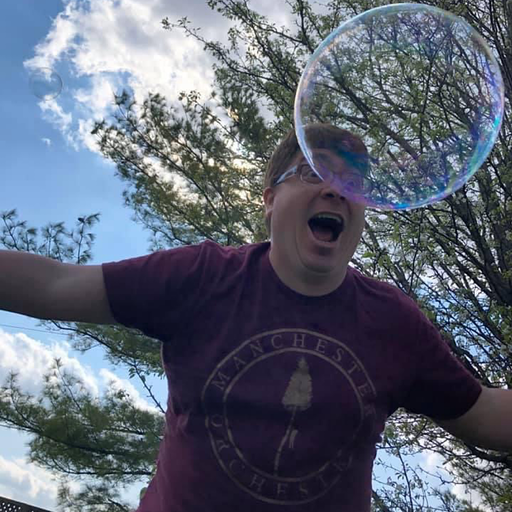 Mick contains multitudes and balances his time reporting on big happenings in the world of Star Trek, the WWE, reality television, and other sci-fi shows.