Why HBO's A Black Lady Sketch Show Is My Favorite Comedy On TV Right Now
(Image credit: hbo press)
For one reason or 17 others, the past year and change has been as rough and unpredictable as life can get. In many cases, if not most, laughter can truly be the best medicine. (Or at least the best topical ointment.) As such, A Black Lady Sketch Show is like a hospital full of miracle cures in my book, and this HBO original series from creator Robin Thede is easily my favorite comedy on TV right now, and possibly for the entirety of 2021.
While it should only take a single viewing of the Emmy-nominated A Black Lady Sketch Show to instantly understand why it hovers above the apex of other TV comedies, that wouldn't exactly allow me to go on and on about how much I love it. So I'll be doing just that below by pinpointing exactly why I have an endless appreciation for the sophomore series, which was recently renewed for Season 3 at HBO. (With the only alternate scenario being a demonic plague, probably.)
Robin Thede Is A+++, And So Is Everyone Else In The Cast
A TV comedy could have the best writers in the world, and it wouldn't matter two iotas without the right performers to bring the words to life. That's not not at all a worry with A Black Lady Sketch Show, and Robin Thede's seemingly effortless ability to be supremely goddamned hilarious is matched in full by the fantabulous women surrounding her. Season 2 featured the much-welcomed returns of scene-stealing goddesses Gabrielle Dennis and Ashley Nicole Black, and though Quinta Brunson had to vacate after Season 1 to lead her own ABC comedy, the void was expertly filled by Laci Mosley and Skye Townsend. Yes, the latter is the daughter of the iconic Robert Townsend, and her comedic pedigree is always readily apparent.
I'll also go to bat for A Black Lady Sketch Show's guest stars, from Insecure's Issa Rae (also an executive producer) to L.A.'s Finest star Gabrielle Union to The Boys' Laz Alonzo to Jesse Williams, whose episode aired the day after his exit from Grey's Anatomy went public. No matter who pops up in the show, you know they're going to be funny, and you know they're going to leave you wanting more.
A Black Lady Sketch Show Goes So Completely Beyond My Humor-Writing Capabilities
Without aiming to be sincerely self-serving here, I often feel like I could match and/or improve upon the majority of TV comedy, which is largely influenced by having spent so much of my life watching and absorbing the format. However to the ever, as a white dude falling ass-backwards through his late-30s, I don't believe there's a single sketch in A Black Lady Sketch Show that I could have crafted in a vacuum. Especially not with any sense of comfort of political correctness intact.
Which isn't to say that the show is objectively great just because I can't write it, as this is a subjective AF story. Because of all that, though, just about every single second of A Black Lady Sketch Show is a wonderful and gut-busting surprise, and even when I think scenes are heading for specific climaxes, I'm constantly proven wrong by this show's stellar writing team. Not to mention, again, the outstanding and varying performances delivered by Robin Thede & Co. in scenes such as Episode 205's brilliant manicurist sketch or 202's Black women focus group.
It Does Everything Sketch Shows Should Do
While pop culture will probably never reach a point where TV sketch shows are as prevalent as medical dramas, there are still more than enough for a distinct line to have formed between the cream and the sludge.And it's like A Black Lady Sketch Show's creative team figured out the precise formula that utilizes only the best ways of handling the sub-genre's standard elements: a mega-talented cast, sketches that never go on too long, a serialized and overarching narrative split amongst non sequitur scenes, etc.
And though this would be a marquee series even without recurring characters, everybody loves getting more of a great thing, especially when it comes to small-dose sketch characters. Robin Thede created a comedy icon in Black-tivist Dr. Haddassah Olayinka Ali-Youngman, whose ludicrousness might be grating with a lesser talent delivering her slapdash philosophies. I could literally watch Gabrielle Dennis' threateningly motivational leader of the Coral Reefs gang in every other scene, and not just on this show, but all shows. And have there ever been sketches fueled by such singular positivity as the All-Black Lady Courtroom bits? Even when things are familiar, the Black Lady Sketch Show squad knows just how to make them fresh again.
A Black Lady Sketch Show Has The Best Post-Credits Outtakes
At this point in TV history, ending a show with outtakes isn't exactly a novel idea, but A Black Lady Sketch Show proves just how well such a tactic works when the outtakes are genuinely as hilarious as what made it into the show. The series wisely gives its cast members various takes to deliver alternate versions of lines and gags, and I truly don't understand how anyone can sit or stand across from Robin Thede at any given moment without running scenes with rampant laughter.
Seriously, Thede is an outtakes all-star, with at least one scene in most episodes inspiring a quick montage of her increasingly hilarious jokes that did cause others to break. And it's to the point where I get truly disappointed when the outtakes are over. Has there ever been a product whose "waste" is just as enjoyable as the product itself? I don't even want to think about it too hard, because I could just be watching A Black Lady Sketch Show instead.
I could certainly go on a bit longer by praising this series for nailing horror-comedy like few other sketch shows have ever done (especially here in the U.S.), but A Black Lady Sketch Show is one that definitely speaks for itself without the need for me to wax on ad nauseum. So even if you haven't watched any episodes yet, be sure to catch up with all the currently released Season 1 and 2 episodes streaming on HBO Max ahead of the second season finale, which hits HBO on Friday, May 28, at 11:00 p.m. ET. And then stay tuned for a lot of other comedies, dramas and more on the way in the 2021 Summer TV season.
Your Daily Blend of Entertainment News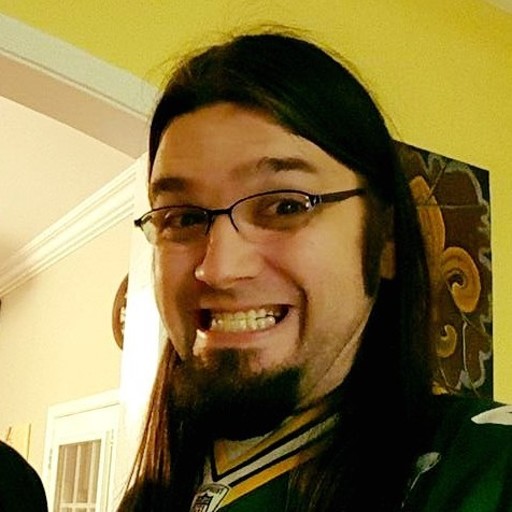 Assistant Managing Editor
Nick is a Cajun Country native, and is often asked why he doesn't sound like that's the case. His love for his wife and daughters is almost equaled by his love of gasp-for-breath laughter and gasp-for-breath horror. A lifetime spent in the vicinity of a television screen led to his current dream job, as well as his knowledge of too many TV themes and ad jingles.