The Longest Title Reign For Each WWE Raw And SmackDown Championship Belt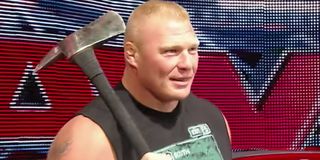 The WWE Championship belts are the most coveted prizes of the brand, and while getting the strap is an accomplishment for any wrestler, not all championship reigns are the same. Some wrestlers have held their title for hours, and others multiple years. We're talking today about the latter and showcasing the longest title reigns across the active titles on Monday Night Raw and SmackDown.
As mentioned, this list only highlights the active titles across the main brands. Readers may be surprised at how many active wrestlers on the current roster hold these records, and perhaps how some of the brand's most notable stars like The Rock, John Cena, and Hulk Hogan, are nowhere to be found.
Universal Championship: Brock Lesnar, 688 Days
The Beast Incarnate Brock Lesnar holds the longest title reign for the Universal Championship, which was first introduced in the summer of 2016. Lesnar holds his record over three title reigns, one of which he held the title for 504 consecutive days. Critics may contest Lesnar, while dominant, defended his title much less than other Universal Champions across his runs, but anyone who speaks a little too loud may risk a trip to Suplex City. Plus, Lesnar has been a part of some of the WWE's most memorable matches during those runs, so it's hard to dispute his right to the record.
WWE Championship: Bruno Sammartino, 4,040 Days
The WWE Championship was first established in 1963 and has survived across many generations of wrestling. The early years of the organization were definitely different than modern times, where one of pro wrestling's most iconic wrestlers held the title for a jaw-dropping 11 years. Bruno Sammartino is unquestionably the godfather of wrestling, so perhaps it's only fitting that his reign is so long that it's unforeseeable any future champion comes close to matching it.
Raw Women's Championship: Becky Lynch, 398 Days
Established in 2016, it's only fitting the longest title reign for the Raw Women's Championship belong to one of the founding wrestlers of the Women's Evolution. Becky Lynch's 398 days (373 days but extended due to tape delays) are the most impressive because "The Man" did it all in a sole title reign. Lynch has been absent from WWE since she announced her pregnancy in May of 2020, but it's believed she'll return eventually to rejoin her fiancé Seth Rollins back in WWE eventually.
SmackDown Women's Championship: Bayley, 520 Days
Bayley was another founding member of the Women's Evolution era, and while she got off to a late start at getting in on the title runs, she's made up for it with the longest title reign for the SmackDown Women's Championship. Bayley's reign comes across two separate wins, one of which she gave Charlotte Flair the shortest title reign of this belt at 4 minutes and 55 seconds.
Intercontinental Championship: Pedro Morales, 619 Days
The Intercontinental Championship was established in 1979, so once again, there's a lot of history in this belt. Pedro Morales is another classic wrestler the likes of Bruno Sammartino, though his record is truly one that could be beaten after being set in the early '80s. The Miz's 597 cumulative days is just one more title reign away from breaking the record, and with Miz nowhere close to retirement, there's a good chance he overtakes this in the next couple of years.
United States Championship: Lex Luger, 523 Days
Lex Luger was supposed to be the next Hulk Hogan, and while that never happened, he did do something of note with the United States Championship. His sole reign of the title was 523 days, which is quite a run that, while not unheard of by modern WWE standards, has yet to be conquered by any modern WWE superstar. Plus, he slammed Yokozuna when few Americans could, which was pretty awesome.
Raw Tag Team Championship: The New Day, 627 Days
When The New Day first debuted in WWE, it seemed like a major misstep by the WWE. Years later The New Day is one of the most memorable tag team stables in WWE history. Their love of pancakes, trombones, video games and the power of positivity made them the longest-reigning tag team stables in the brand's history. It is worth noting this longest title reign is possible because of the "Freebird Rule," as the reign came as a combo of a mixture of matches featuring either Big E, Xavier Woods, or Kofi Kingston.
SmackDown Tag Team Championship: The Usos, 381 Days
The Usos are part of the famous Anoa'i Samoan wrestling family, so it should come as no surprise they've made a name for themselves as one of the most memorable tag teams in WWE history. Their high-flying antics are certainly a staple of their style and something that's helped them over in their multiple title reigns. The duo's current count on the SmackDown Tag Team Championship (established in 2016) is three, but it's almost expected the two could hold the straps a lot more.
Women's Tag Team Championship: The Kabuki Warriors, 180 Days
One of the newest titles in the WWE, the Women's Tag Team Championship, first popped up on Christmas Eve 2018. Not to be confused with the prior title, The Kabuki Warriors, Asuka and Kairi Sane, are the current holders of the longest title reign. Asuka is actually the record holder for the most individual days at 222, thanks to her brief tag team partnership with Charlotte Flair.
24/7 Championship: R-Truth, 425 Days
Established in 2019, the 24/7 championship is perhaps the strangest of titles in the WWE family. The 24/7 title can be contested anytime there is a challenger and referee present, which means its champion must remain vigilant at all times in order to maintain its run. R-Truth is about the most resilient wrestler in the brand in obtaining it, which is a large reason why his 425 non-consecutive day reign is so impressive.
All these title reigns are impressive, but given how the year in wrestling kicked off following WrestleMania 2021, who knows how long any of these streaks will last with fresh talent on the horizon? Wrestling is always great to watch, but for those looking for something to supplement the time between Monday Night Raw and SmackDown, be sure to check out our 2021 Summer TV schedule.
Your Daily Blend of Entertainment News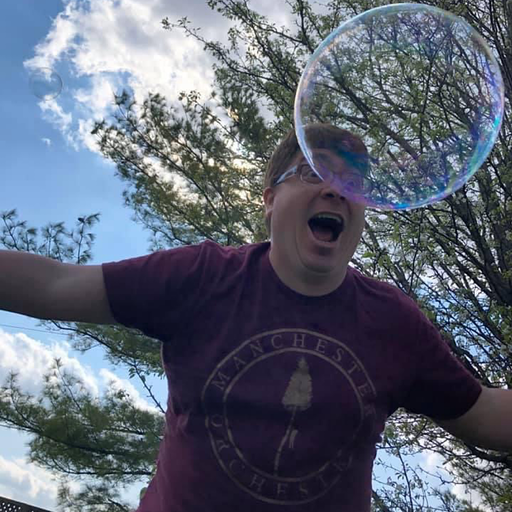 I like good television but also reality television. His day largely consists of balancing his workload between reporting on the latest and greatest news in Star Trek and other sci-fi, as well as 90 Day Fiancé, WWE, Big Brother, and more.