Stranger Things: 10 TV Shows To Watch If You Like The Netflix Series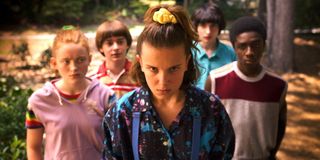 CinemaBlend participates in affiliate programs with various companies. We may earn a commission when you click on or make purchases via links.
Stranger Things became a phenomenon when it first came out, capturing the eyes and hearts of viewers across the world with the supernatural aspects, a great story, and the childhood innocence of uniting with your friends to fight for a better purpose. The '80s look, plus the atmospheric music, paired beautifully to create a beloved series that has been going strong since the Stranger Things premiere in 2016.
However, with Season 4 seemingly taking forever to debut (which isn't totally the show's fault), some people might be craving something similar to watch. Sometimes you don't need the best movies on Netflix or the best movies on Amazon Prime to get you through your day. Sometimes, all you need are TV shows like Stranger Things, and these are the ones you should keep an eye out for.
Dark (Netflix)
When I think of shows like Stranger Things, Dark is always one of the first series' that come to mind. This German science-fiction thriller covers the story of a child disappearing in a small fictional town. However, with the disappearance of this child, there are several conspiracies that are revealed, all linked back to several generations of families.
Dark is one of those shows that, at first, will most likely make you scratch your head in confusion. There are just so many twists and turns that sometimes, it's hard to keep up. However, that doesn't change the fact that it's still a fantastic and super intriguing show, and for fans of Stranger Things, it will definitely fulfill your craving for something a bit supernatural.
The Society (Netflix)
In The Society, we accompany a group of teenagers who are thrown into a whole new world. Out of nowhere, it seems that the whole entire population of their town has disappeared. Now, it's up to them to somehow find their way again and learn how to live for themselves.
I always look to this group of teenagers as sort of an older version of the main gang from Stranger Things, because it's all about teens figuring things out and not having the adults to rely on. Is there plenty of drama infused into something like this? For sure, and that's one of the reasons why this is an extremely entertaining show.
Stream The Society on Netflix.
Fringe (IMDB TV)
Fringe is the best option for Stranger Things fans who also like a bit of investigation mixed in with their sci-fi. In Fringe, we follow the casework of the Fringe Division, which is a Joint Federal Task Force that is supported by the FBI. They investigate cases which relate to fringe science. Some examples would be looking into transhumanist experiments that have gone horribly wrong, or investigating the collision of parallel universes.
Let me tell you that Fringe will turn you into a little agent yourself. There is nothing more satisfying than sitting down on the couch and acting like you are one of the agents of the Fringe Division, and trying to figure out what's going on while watching the show. I believe that's what makes this show such a great pick for Stranger Things fans – the mystery is fantastic to follow. Plus, who doesn't love a good parallel universe story?
GLOW (Netflix)
The '80s aesthetic is real with this one. In GLOW, the viewers get to learn about the 1980s syndicated women's professional wrestling circuit, called the Gorgeous Ladies of Wrestling, otherwise known as GLOW, and follows the stories of the fictionalized characters and their everyday struggles with trying to be taken seriously in their field of work.
While the story itself is super empowering and a lot of fun, with plenty of great jokes and drama, Stranger Things fans will love the aesthetic that GLOW brings to the table. One episode in and it will already feel like you were thrown straight back into the '80s, and your hair might poof up as though you've used a decade appropriate amount of hairspray. Not only that, but the cast itself is amazing, with stars like Alison Brie, Britney Young, and more.
Wayward Pines (Hulu)
Going back to mysterious shows, Wayward Pines is one of those series that I feel Stranger Things fans would really enjoy. In this science-fiction show, we first follow the story of Ethan Burke, a U.S. Secret Service Agent who is investigating the disappearance of two fellow agents. However, once he gets into a car accident and wakes up in the town of Wayward Pines, Idaho, Ethan finds out that he is unable to leave the town, or contact anyone else outside.
Wayward Pines only had two seasons, but in those two seasons, we really got to see a great science-fiction show. It had everything you would expect, from strange happenings in a small town, to a great mystery, and some paranormal shenanigans – what more could you ask for?
I Am Not Okay With This (Netflix)
I will never forgive Netflix for only making this fantastic show one season. I Am Not Okay With This tells the story of Sydney Novak, a seemingly boring and normal 17-year-old-girl, but after some trauma in her life, she realizes that she has uncontrolled psychokinesis, something her father may have had, as well.
While I'm sure the idea of her having powers quite similar to Eleven intrigues you, let me say that I Am Not Okay With This, is so ridiculously funny. While the drama and the story itself are full of super interesting plot points, you'll probably find yourself laughing more and more over the course of the one season the show has. I really wish there were more seasons – maybe one day Netflix might revisit this amazing gem of a show.
Stream I Am Not Okay With This on Netflix.
Twin Peaks (Hulu)
I think everyone who loves supernatural-like shows has watched the classic, Twin Peaks, at least once. In this popular mystery show, Twin Peaks tells the story of FBI Special Agent Dale Cooper and the local sheriff, Harry S. Truman, as the two of them investigate the murder of the homecoming queen, Laura Palmer, in the fictional town.
A great mystery? Check. Plenty of plot twists? Check. Supernatural elements and eccentric characters? Double-check. Twin Peaks is the textbook definition of what a campy yet entertaining mystery show should be, and for fans of Stranger Things, it's everything you could probably look for. It even had a Season 3 developed recently because the show became such a cult classic. Give it a shot.
The X-Files (Hulu)
To me, I'll always remember the theme song more than the actual show, but that doesn't mean that The X-Files itself isn't still fantastic. In The X-Files, Fox Mulder and Dana Scully, two FBI Special Agents, work together in different circumstances revolving around oddball mysteries and the possibility of extraterrestrial life. Mulder is a big believer, but Scully is a skeptic.
There's so much that happens in The X-Files that it's hard to put into one big paragraph, but there are dozens of reasons why you as a Stranger Things fan should watch the show. The world-building of The X-Files mysteries is extremely intriguing, and the chemistry and dynamic between Mulder and Scully is to die for. A believer and skeptic team is something that always works well in my eyes, but The X-Files is one of those shows that truly mastered it.
The OA (Netflix)
Going back to Netflix for a bit, we take a look at another one of their originals, titled The OA. In this sci-fi mystery, we get to know the story of Prairie Johnson, a young woman who was adopted and had been missing for seven years, but suddenly resurfaces out of nowhere. However, she now calls herself the "OA," otherwise known as the Original Angel, has scars on her back and can now see, despite previously being blind.
The OA is another one of those shows that fell under the Netflix curse of getting canceled far too soon. The character arc of Prairie is engrossing and will capture your interest within a matter of minutes if mysteries are your thing. Plus, as a Stranger Things fan, you're most likely looking for some supernatural elements, and The OA has that and more. I mean, a woman who literally appears out of nowhere? Who claims she can open other dimensions? I don't know how that wouldn't intrigue you.
Twilight Zone (Paramount Plus)
While I will always have a place in my heart for the original The Twilight Zone, there is just something so much creepier yet better about Jordan Peele's version which recently came out. In The Twilight Zone, based on the 1959 television series created by Rod Sterling, Peele is the narrator, guiding the viewer through strange and unusual storylines, ones that could only happen in the realm known as "The Twilight Zone."
Each episode is its own story entirely, so you can go directly to where the show streams and watch whatever episode you like. And, for mystery fans, these stories might only span one episode, but they will draw you in like no other. There are so many different stories, from a timeline repeating itself, to the classic inclusion of aliens, and weird occurrences – The Twilight Zone series is a masterclass in science-fiction TV in my opinion, and the new show improves on that amazingly well.
Stream The Twilight Zone on Paramount Plus.
Rent The Twilight Zone on Amazon.
Which show are you looking forward to watching the most? For me, I've always been a big Twin Peaks fan, but with how long this Stranger Things hiatus has been, I'm this close to watching all of these in succession. Whatever the case, hopefully, you found a new show to obsess over – at least until Stranger Things Season 4 finally releases.
Your Daily Blend of Entertainment News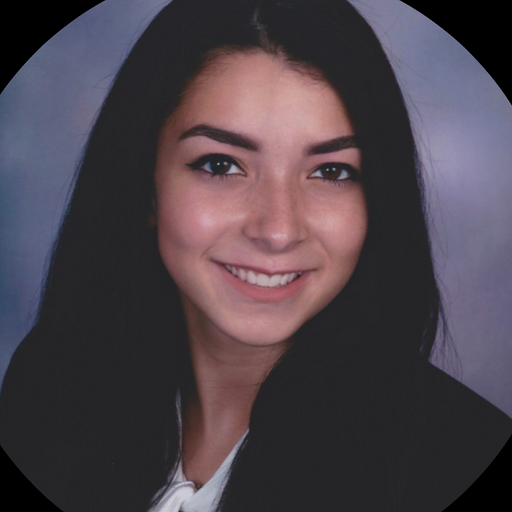 Big nerd and lover of Game of Thrones/A Song of Ice and Fire. Will forever hate season eight. Superhero and horror geek. And please don't debate me on The Last of Us 2, it was amazing!