Big Brother Season 23: One Thing Fans Will Love About Each New Houseguest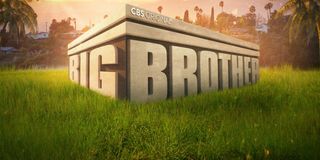 Big Brother Season 23 is coming to CBS, and based on what we know so far it's looking like a season unlike any we've seen in a long time. That's doubly true now that the cast has been revealed. 16 brand new Houseguests are all hoping to be the next big winner on the reality game show, and each and every one of them has something special that fans will love.
I got a chance to scan each and every incoming Houseguest's biography extensively and was able to find one standout thing that Big Brother fans will be able to appreciate about their interests, thoughts on the game, and their favorite players. There's literally something to like about everyone on this cast, which certainly has my hopes high this could be the greatest season in a while.
Alyssa Lopez - She Has Trouble Hiding Her Emotions
Florida native Alyssa Lopez has watched Big Brother since Season 11 and knows players who can't hide their emotions put a target on their back. She's pretty upfront that she's one of those people and applauds Jessica Graf for not going with Paul Abrahamian's plans in Season 19. It sounds like she could create some drama early and often if she's not careful, which is bad for her game but entertaining for fans.
Azah Awasum - Hates Showmances But Loves Duos
Azah Awasum is a 30-year-old out of Baltimore who loves iconic Final 2s like Alison and Jun Song from Big Brother Season 4. She's hoping to make some sort of run similar to that during her time in the house, but absolutely not via a showmance. Awasum hates showmances, which makes me feel positive that she'll look to break any up she sees as they occur. She also admitted she's prone to bad decisions when love is involved, so hopefully, she isn't a Houseguest that falls victim to one.
Brent Champagne - He's Very Clearly Looking For Love
When a Houseguest mentions Tyler Crispen, Angela Rummans and uses the term #showmancegoals in his questionnaire, it isn't hard to see why he's on Big Brother. Fans do love their showmances, and Rhode Island's own Brent Champagne seems primed to deliver as he noted he's single and certainly excited about the women in the house. For those that don't dig that, he also really loves seeing people get backdoored, so maybe he'll try to make that happen in Season 23.
Britini D'Angelo - She's A 5'2" Black Belt
Everything on New Yorker Britini D'Angelo's biography screams that she's a future "comp beast" in the making, and apparently one that can kick some serious ass if it comes down to it. D'Angelo is a 4th-degree black belt in the Chuck Norris System, which means she can bust out some Walker, Texas Ranger moves at a moment's notice. The fact that she's that disciplined definitely tells me she'll be a strong competitor, and possibly not someone who will be so easily coaxed into house drama.
Christie Valdiserri - She's A Big Haleigh Broucher Fan
If you were to ask many Big Brother fans who they'd like to see make a return to play the game again from the past five seasons, Season 20's Haleigh Broucher would likely be towards the top of the list. Professional dancer Christie Valdiserri would certainly agree and applauded Broucher's honesty in Season 20 when she revealed herself as the hacker to Bayleigh Dayton. Valdiserri plans to play simply by being herself, which sounds like a very Haleigh Broucher thing to do. Could she be another fan-favorite?
Derek Frazier - He Has A Famous Parent
Similar to Frankie Grande of Season 16, Big Brother Season 23's Derek Frazier has a famous family member as well. His father is the late boxing legend Smokin' Joe Frazier, who was known for his high-profile matches against Muhammad Ali. Unsurprisingly, Derek Frazier can also box and can lift a pretty substantial amount of weight as well. This 29-year-old Philadelphia native just screams "comp beast," and I like that his famous parent likely won't affect whether or not he becomes a target in the house.
Derek Xiao - He Sounds Like Kaysar Ridha 2.0
Derek Xiao is a start-up founder living in New York City and has a game plan that sounds like Kaysar Ridha 2.0. This Houseguest believes he can cultivate friendships in the house, and then once he's close to them, use "unassailable logical reasoning" to influence their moves in the house. Ridha often liked to use logic in arguments with Houseguests, but I think he can attest to the fact that it didn't work out. Maybe Xiao can succeed where he failed?
Brandon "Frenchie" French - His Plan Is To Adapt
It's easy to say as a viewer what your Big Brother strategy would be, but the simple fact of the matter is it always depends on the cast. Smart Big Brother Houseguests have a plan going in the house, but smarter Big Brother Houseguests understand the need to adapt. Tennessee farmer Brandon "Frenchie" French understands this, which may help him bring home the grand prize for his family.
Christian Birkenberger - He's The "Chill" Dude
I try my best not to make blanket assumptions about Houseguests in Big Brother, but the fact Christian Birkenberger loves wearing bucket hats and playing disc golf definitely makes me think he's a "chill" guy. We all know the type. Birkenberger feels like a casting reminiscent of McCrae Olson from Season 15, though it's worth noting Birkenberger has a job. He can also ride a unicycle which, again, screams chill vibes. I'm glad Big Brother bucked a lot of its casting stereotypes this season, but I'm also glad this one returned.
Hannah Chaddha - She's Promising To Play A Cutthroat Game
Look, I know I said the best strategy for Big Brother is to adapt, but I also have to respect Hannah Chaddha. The 21-year-old Chicago graduate student went on the record and said she's not worried about being a Have Not, slop, or being friends with everyone in the house. She's ultimately hoping to play a subtle game and guarantee around two to three weeks of safety with her game moves. That's ambitious, but I'll be rooting for her.
Kyland Young - He's Going To Throw Competitions Early On
Kyland Young is definitely someone who has watched modern Big Brother, as he's clearly all-in on the strategy of laying low and not being a threat. I think I can speak for many Big Brother fans when I say I'm tired of that play style, but the fact that no one else seems to be doing that makes it interesting. Plus, this cast seems pretty tuned into the show more than past seasons, so I'm curious to see how well this works out for him.
Sarah Steagull - Her Strategy Is To Be A Floater
I couldn't stop laughing at the honesty of Sarah Steagull's biography, as the South Carolina native just admitted she fully intends to float through Big Brother Season 23. It may not be a bad strategy. Given how aggressive the cast seems, the play style could land her in the jury. I don't think floating is going to be enough to win, but I can certainly see her helping someone else get very far.
Tiffany Mitchell - The Oldest New Female Houseguest Since Season 14
At age 40, Tiffany Mitchell will be the oldest new female Houseguest to enter Big Brother since Season 14's Jodi Rollins. The game has shifted away from older players in recent years, especially when it comes to older women. I personally love the casting just to represent an older demographic of women, especially since the series has had little problem welcoming on older men in the past. Hopefully, Mitchell makes a splash and paves the way for more older women and players in general.
Travis Long - His Favorite Duo Was Brett Robinson And Winston Hines
If there's one Big Brother Season 23 Houseguest I'm banking on to be an agent of chaos, it's Travis Long. I can't think of anyone who would list Season 20's Brett Robinson and Winston Hines as their favorite duo unless they're someone who appreciates a great ribbing of other Houseguests. If Long delivers even half of the ridiculousness Robinson gave during his run, he'll be a memorable player.
Whitney Williams - Gives Definitive Helen Kim Vibes
When I hear of a Big Brother player who is a tough competitor and also a mother, Helen Kim is the first person that comes to mind. Portland makeup artist Whitney Williams will look to play strong right out of the gate and is hoping to bring home a win for her kids in the end. As a parent, I definitely have a little more empathy for those who leave families behind and try to play the game, so hopefully, she feels her time in the house is well spent.
Xavier Prather - Seemingly The Full Package
Xavier Prather looks like Superman entering the Big Brother house. Pictures can be deceiving, but he appears to be in the best shape of the group. On top of that, he's an attorney, so he's going to be good at arguing his position to the house. He seems like a safe bet to win, but those are often the players who get sniffed out first and get eliminated. We'll see how he does!
Big Brother Season 23 is set to premiere on CBS Wednesday, July 7th at 8:00 p.m. ET. Stay with CinemaBlend all season long for everything happening in the house, and for some insight as to who is in the best position to win this game.
Your Daily Blend of Entertainment News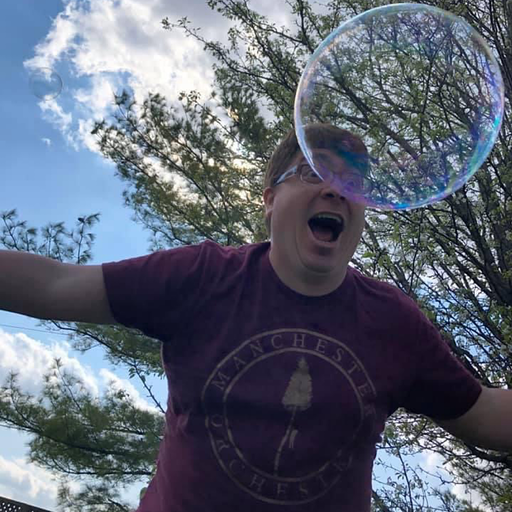 Mick contains multitudes and balances his time reporting on big happenings in the world of Star Trek, the WWE, reality television, and other sci-fi shows.