NBC Cancelled Its Law And Order Spinoff, But That Just Makes It Even Worse For Manifest Fans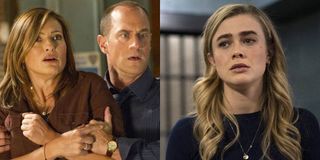 A few days ago, NBC announced that its latest Dick Wolf collaboration Law & Order: For The Defense was cancelled even before it hit the air. NBC had previously ordered the project straight to series and it was expected to be part of a lineup of all Law & Order shows during primetime as part of the network's fall 2021 TV schedule, including Law & Order: SVU and newcomer Law & Order: Organized Crime. With the cancellation news that third hour of primetime will be missing… and that's actually bad news for Manifest fans.
Why? Well, originally when NBC was figuring its primetime slate out for the fall, it had one more hour available for drama (or for two comedies, but I digress). Ultimately, the network had decided on Law & Order Thursdays, which would have featured a three-hour block of Dick Wolf goodness. The reason this new cancellation news is so devastating for Manifest fans is that for Season 3 Manifest was a Thursday series.
Basically, in order to fit Law & Order: For The Defense into the schedule NBC ultimately cancelled Manifest. It lost its timeslot to this grandiose Law & Order Thursdays idea. That would be fine except For The Defense is now cancelled too.
Look, Manifest had seen its ratings drop in Season 3 and I'm sure it didn't help that the show only premiered a shortened season in the spring this year. However, we now know the NBC drama has been hugely popular on Netflix since it appeared on the streamer and had been hanging out in the #1 slot and attracting a lot of notice there. So, those numbers seem to be a case of wrong platform or wrong timeslot rather than a lack of interest in the series overall.
Unfortunately, while there was some thought that Netflix or another streamer might pick up Manifest, that hasn't happened at the time of this writing. In fact, recently the actors' contracts expired, making the possibility of any more from the series a slim one. The latest news also means viewers are getting the double whammy of Manifest getting cancelled and For The Defense also never seeing the light of day. (Update: while still in the wait and see stages, a short while after this piece went live, reports indicated Manifest talks had resumed and there's still a chance it could get a pick up. Nothing is confirmed yet and this entire story has been a rollercoaster, but we will of course keep you updated. More about the potential for new episodes here.)
Our TV Editor Laura Hurley did recently mention a new Dick Wolf series set in the Law & Order universe is in the works and come fall the timeslot will likely be filled. She seems pretty jazzed, honestly, about what is to come, and the concept of a whole night of Law & Order goodness could be a fun one. Still, I'm mostly feeling a sense of loss. If this had been a bit more organized, perhaps we could have gotten even an abbreviated end to Manifest while the Peacock Network decided how best to move forward with the Law & Order universe. Given how Season 3 of Manifest ended, something, anything, would have been welcome.
This is true to the point that the showrunner is still trying to hype fans about the possibility of a movie or something down the line. Hashtag Save Manifest may (Update: or may not) be on its last legs, but there is one bright spot in this entire switcheroo: The Blacklist fans won't have to stay up quite so late on Friday nights anymore. That's even better if those Blacklist fans love Benson and Stabler to boot.
Your Daily Blend of Entertainment News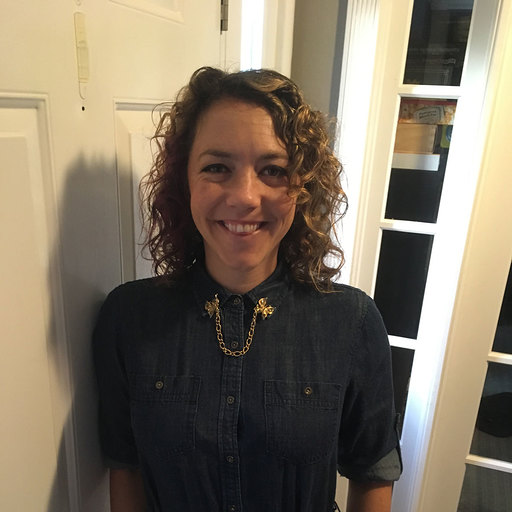 Reality TV fan with a pinch of Disney fairy dust thrown in. Theme park junkie. If you've created a rom-com I've probably watched it.