Dang, Manifest Very Nearly Broke A Major Netflix Record Right After Getting Cancelled By NBC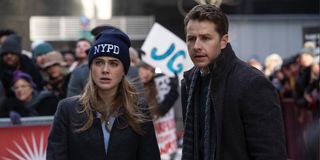 Following its heartbreaking cancellation at NBC last month, Manifest seemed to have a good chance at Netflix, at least until the streamer also gave the drama a pass. However, just after the first two seasons became available to stream on Netflix, the show very quickly topped the streamer's Top 10 list, maintaining the #1 spot for nearly four weeks straight. But while it looked like it could break a major Netflix record, the series fell just a few days short.
Manifest remained as the #1 show on Netflix for 27 days straight, per TVLine , but it was knocked down to #2 following the Season 3 premiere of Netflix series Virgin River. With this, the show ties with Tiger King for the second-longest run at #1, with the top title still belonging to Ginny & Georgia, which spent 29 consecutive days at #1. The NBC drama is also the only non-Netflix show to spend more than a week in the Top 10 since Lucifer. Interestingly, that show was also cancelled by a network (Fox) after its third season but went to Netflix for the remainder of its six-season run.
Soon after NBC cancelled the missing plane drama, which was initially sold with a six-season plan, fans and the cast quickly took to social media in order to save the "Lifeboat." And creator Jeff Rake is also not stopping their efforts. While he's keeping fans' hopes alive by not backing down from the fight, he also recently mentioned that he's reworking the final three seasons into a two-hour movie, much in the vein of how Timeless and Firefly ended their series.
It will be harder for the producer to condense everything he had planned for the final seasons into a single movie, especially when you consider that those cliffhangers in the Season 3 finale need to be resolved. Still, it's not totally impossible. Jeff Rake has been very dedicated to giving fans a conclusion in the hopes of wrapping up the 828 mystery. And based on how well the show has performed in the streaming realm, perhaps the series can still find that coveted Season 4 pickup somewhere.
As someone who was captivated by the mysteries of Flight 828 even before the series landed a place on NBC, I would love nothing more than for Manifest to continue in some form, whether that'd be with a fourth season or a TV movie. Despite the series falling just short of breaking that major record on Netflix, a non-original show topping the charts is still big and shows just how much appeal the show still has.
We can only hope this is the boost the series needs and that by some miracle, it gets a second chance somewhere. Regardless of whether that happens or not, it's safe to say the Manifest fandom isn't going away.
While you wait for any further developments, continue to stream all three seasons of Manifest!
Your Daily Blend of Entertainment News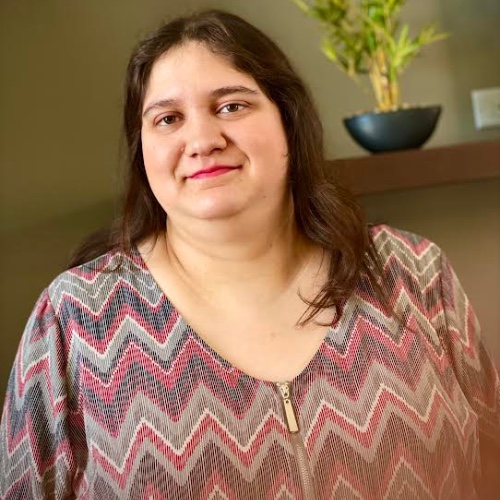 Passionate writer. Obsessed with anything and everything entertainment, specifically movies and television. Can get easily attached to fictional characters.