James Spader's The Blacklist Season 9 Is Changing Nights As NBC Changes Mind About Newest Law And Order Spinoff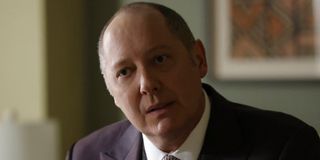 Following James Spader's The Blacklist spending two seasons on Friday nights, the series is moving away from the timeslot for a day earlier. NBC has released its fall premiere schedule and some changes are happening, with the network officially making a big decision for the developing spinoff Law & Order: For the Defense that will have an impact on The Blacklist Season 9.
The Blacklist Season 9
The Blacklist is on the move for Season 9. NBC's new fall schedule is here and the James Spader-led drama is going to Thursdays for the upcoming season, starting October 21, airing ahead of Law & Order: SVU and Law & Order: Organized Crime. This isn't the first recent move for the series, though. The final two episodes of Season 8 premiered on Wednesdays following the One Chicago finales. It was an odd move, considering they were the final two episodes of the season, and they didn't fare too well with the ratings.
Meanwhile, this change in days could either be good news or bad news for The Blacklist fans, depending on how you look at it. Friday nights are known as a death sentence on TV. Poor ratings, everyone is out doing something on Friday nights, and it's generally just a bad night for ratings overall. The Blacklist has made multiple moves throughout its run and has only been airing on Fridays since Season 7. Though for the last two seasons, the series has surprisingly made it work and fans are still tuning in, so much so that NBC gave the series an early renewal for Season 9 at the beginning of the year. The Blacklist has survived schedule changes and now Friday nights. This isn't the first time it's airing on Thursdays so it's likely the series will do just fine on its new night.
Law & Order: For the Defense
With The Blacklist moving to Thursdays, this puts a hole in NBC's supposed Law & Order Thursday night. The network is officially not moving forward with new spinoff For the Defense, even after giving it a straight-to-series order in May. The series would have taken an inside look at a criminal defense firm. This isn't the first time NBC gave a straight-to-series order then canned a Law & Order spinoff, as the network had done that with Law & Order: Hate Crimes years ago.
While Law & Order: For the Defense is no longer getting a greenlight, NBC, Law & Order creator Dick Wolf, and Universal Television are reportedly already planning yet another Law & Order spinoff. Just what will this one be? It's too soon to tell.
It will be interesting to see how The Blacklist will do on Thursdays, now that it's airing before the two Law & Orders. But this also makes me wonder what Law & Order: For the Defense would have been like? Guess we'll never know, at least for now. Season 9 of The Blacklist premieres Thursday, October 21 at 8 p.m. EST on NBC.
Passionate writer. Obsessed with anything and everything entertainment, specifically movies and television. Can get easily attached to fictional characters.
Your Daily Blend of Entertainment News
Thank you for signing up to CinemaBlend. You will receive a verification email shortly.
There was a problem. Please refresh the page and try again.