Will 9-1-1 Have Another Lone Star Crossover Episode Next Season? Here's What I'm Hoping For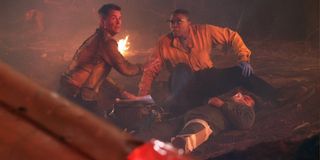 With Fox officially announcing that 9-1-1 will be premiering in September, what does this mean for the next crossover with spinoff 9-1-1: Lone Star? Since the latter will be premiering midseason, likely when its parent series is on hiatus, the two will likely be paired in primetime again when 9-1-1 returns in the spring, giving the shows ample opportunity to do yet another crossover. But just what could happen?
Back in May, showrunner and co-creator Tim Minear spoke to TV Insider about next season's potential crossover. He mentioned that there is a possibility for a crossover, given that the two shows' timelines are matched up by the time they're paired up again. He also said that his plan is to have the crossover be a two-part event, rather than have the majority of it take place in one episode like this previous one.
There are plenty of things that need to happen for the crossover, and boy have I been thinking about it since the first one came to an end. Here's what I'm hoping for.
The 126 Visit the 118
Since the first crossover took place in Texas and only featured three members of the 118, it's only fair that the 126 visit them in Los Angeles. While the reason for 118 coming to Texas was for a wildfire, perhaps the 126 simply want to visit LA after all they've been through. Even though initially it's for a vacation in this scenario, perhaps the City of Angels can be hit with something hard. I don't even know what that could be, but something so big that the 126 have to break out their gear for and help out. Whatever brings them together, I'm hoping it's on the 118's turf this time so they can all meet face to face.
What Members Of The Firehouses Must Interact
Only Buck, Eddie and Hen were featured in the crossover so fans didn't get to see too much interaction between them and the entirety of the 126. We mostly saw Hen and Rob Lowe's Owen, Buck with T.K. and Mateo, and Eddie with Marjan, Paul and Judd. But what about the rest of the 118 and their significant others? Obviously fans are hoping for an interaction with T.K. and Carlos and Buck and Eddie. Marjan can hang with Hen and Angela Bassett's Athena. Owen and Bobby need to get together. And Paul and Judd can hang with Chimney while Grace is with Maddie. But any interaction between any members of the two firehouses would be something to look forward to.
The Big Emergency
As mentioned above, it would be nice if the 126 came to LA just to have a good time and catch up with the 118. However, it wouldn't be a 9-1-1 episode without some kind of emergency. This one would have to be a pretty big one, but not too big so to not make it overshadow the season premieres and finales since those are usually the biggest ones of the season. But it needs to be something that's never been done before. Assuming the crossover does take place in Los Angeles, it can be a number of things. A wildfire was already done in the first crossover so that can be crossed off. It would have to be something that's mostly realistic and can really showcase the talents of both the 118 and the 126 members. Some of them would likely have to be in danger since it is 9-1-1 but they all make it in the end.
Fans might have to wait a while for a potential 9-1-1 and 9-1-1: Lone Star crossover, but it just gives them more time to speculate and come up with storylines that can possibly be included. In the meantime, Season 5 of 9-1-1 will be premiering on FOX on Monday, September 20 at 8 p.m. EST.
Your Daily Blend of Entertainment News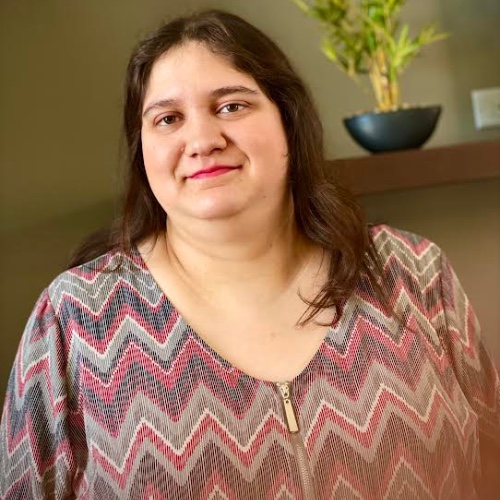 Passionate writer. Obsessed with anything and everything entertainment, specifically movies and television. Can get easily attached to fictional characters.