9-1-1: Lone Star Viewers Are Losing It After T.K.'s Assumption About Buck In 9-1-1 Crossover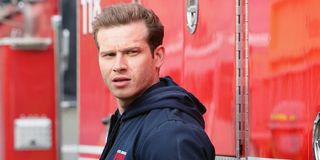 Warning! The following contains spoilers from the 9-1-1: Lone Star episode "Hold The Line." Read at your own risk!
The 9-1-1 universe got its first proper crossover in the latest episode when Buck, Hen, and Eddie all took a truck from Los Angeles to Austin to help the 9-1-1: Lone Star crew put out a wildfire. It was a 20-hour drive for the team to help out Owen Strand and his crew, but I think I can honestly say the trip was well worth it for the memes we'll likely get from it.
The episode showed characters from both shows bonding quite a bit, especially T.K. and Buck. After the adventure was done, Buck wanted to know if his new friend would be up for hanging out in Los Angeles sometime. T.K. said he'd be interested but had to let Buck know upfront that he is in a committed relationship with his boyfriend. A stunned Buck didn't know what to say, but the 9-1-1 online fandom collectively lost their minds at the scene for obvious reasons.
Buck being stunned that T.K. thought he was gay was a humorous moment and possibly a nod to a long-held fan theory that Buck may be bisexual or gay. This theory stems from the deep bromance the character has with Eddie, and it looks like T.K.'s assumption just gave the theory more weight in some 9-1-1 viewers' eyes.
This isn't the first time in 9-1-1 lore that someone has made that assumption with Buck, either. In Season 2, a man assumed Buck and Eddie were a couple, in what executive producer Tim Minear would tell TVLine was an intentional joke as a nod to fans that they've seen the theories. This may be just another nod towards that theory, though some hope it means Buck and Eddie are closer than ever to becoming a thing.
Personally, I'm not sure what to believe. The 9-1-1: Lone Star scene made it clear that T.K. wasn't joking when he thought Buck was looking to "hang" in a way that may be more than friends, but Buck also seemed clearly shocked at the implication. It made for a hilarious moment, though not one I'd imagine will make Buck do some deep soul searching into his sexuality.
Joke or not, the writers of 9-1-1 and 9-1-1: Lone Star should really be careful when making these jokes, depending on whether or not they're going to lead somewhere. Some fans are clearly starting to wonder if Buck's sexuality is a storyline the show will investigate. If it isn't, then why dangle the carrot in front of a section of the fandom who really wants it to happen?
Buck may have bigger problems on the horizon, according to the latest 9-1-1, which teased Maddie is hiding some secret from her brother. I'm assuming that will be addressed long before we get any reveals about the character's sexual preference, but hey, this franchise is good at keeping people guessing what will happen next.
9-1-1: Lone Star airs on Fox Mondays at 9:00 p.m. ET. For more on the series, be sure to read up on how a famous canceled Fox series resulted in Gina Torres coming to the new show.
Your Daily Blend of Entertainment News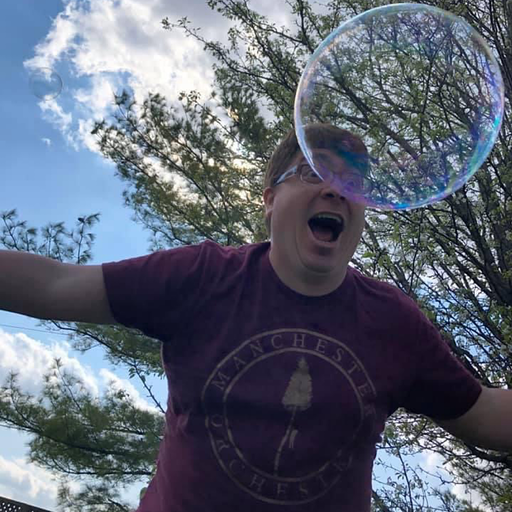 Mick contains multitudes and balances his time reporting on big happenings in the world of Star Trek, the WWE, reality television, and other sci-fi shows.